A Closer Look Into Viable Art Teacher Jobs
Are you considering a degree in art education? Check out this list of art teacher jobs to see where your training could take you!
If you are an artist who wants to inspire the next generation to love and appreciate art, and to hone their own artistic skills, a career in art education may be the right fit. Art education careers allow you to continue developing your artistic skills while also learning the pedagogy and educational techniques to instill those skills in a new generation.
While many people who graduate with a degree in art education will apply for art teacher jobs, the field of art education opens the door to more than just classroom education.
Here is a closer look at what career paths you might find with a degree in art education.
Art Education Jobs and Career Paths
An art education degree teaches both art and educational theory. This can be applied in a wide range of fields where you can teach others about the artistic skills you have gained. Some of these may include:
Community Arts Leader – These professionals work within a community to create and implement arts-based programs.
Art Instructor – Art instructors can work in a college or university setting, or they can host their own art studio that offers art classes, depending on their goals.
Museum Educator – In a museum setting, the role of the educator is less teaching artistic style and more teaching art appreciation through tours and activities, though many museums also offer hands-on programming that would tap in to your inner art teacher.
Teaching Artist – The teaching artist runs a range of art classes and courses, often on a freelance basis, thus allowing for flexibility.
School Arts Administrator – The school arts administrator organizes the arts program for a school, including both traditional art and, often, music and drama.
Art Curriculum Developer – Art curriculum developers partner with curriculum publishers and schools to craft a curriculum that delivers core artistic competencies.
With the skills earned in an art education degree program, you will have the right foundation for careers in a variety of fields and industries that require clear communication and instruction in the area of art.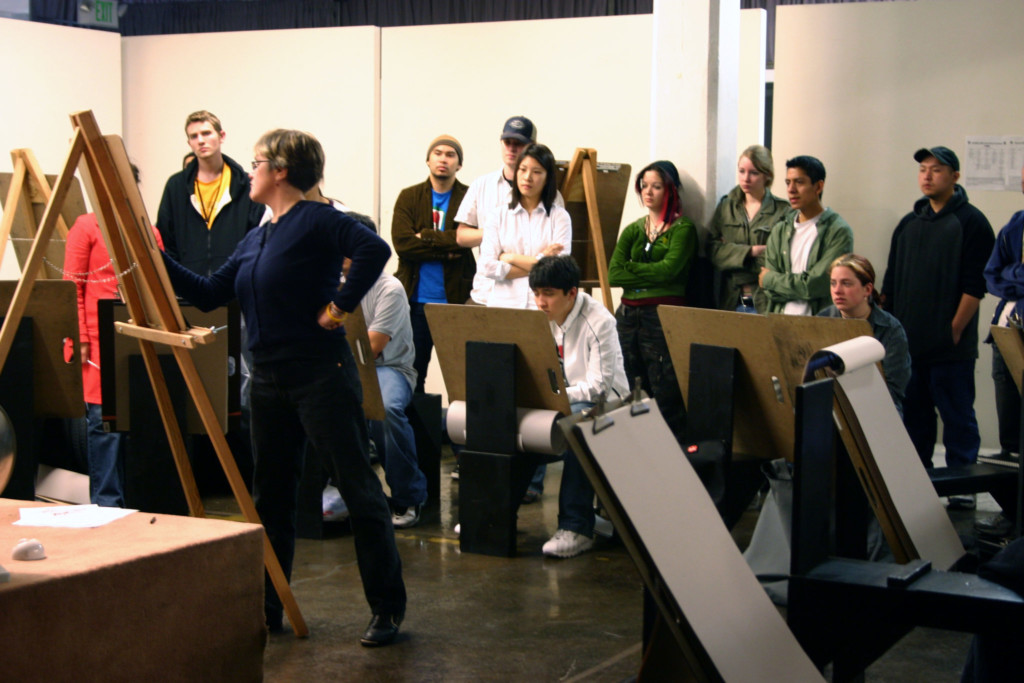 Growth and Trends in Art Education
On the post-secondary level, the average annual wage for art teachers is $78,610, according to the Bureau of Labor Statistics. Those who work independently as artists, not thorough a school district, earn an average of $48,960 per year.
Job growth is difficult to measure for art education jobs, but expected job growth from 2014 to 2024 is 6% for elementary through high school teachers of all subject areas and 11% for post-secondary art teachers. Demand for art educators in other fields, like community-based outreach and museum programs, will vary based on the current needs of the local community.
Regardless of where you end up in your career, if you love art and communication, art education is a promising degree field to consider.
---
Get started on your career with our School of Art Education. Apply now to Academy of Art University. Registration is now open for Spring 2020! Need more details about our programs? Request information from our admissions representatives.