Building a Landscape Architecture Career: Salary, Trends, and More
People with strong artistic and scientific skills do well in a landscape architecture career. Learn how you can make the world a more beautiful place.
Interested in collaborating with others to design and plan wetlands, gardens or parks? A landscape architecture career can provide you plenty of opportunities to create beautiful spaces while conserving the environment. The perfect union of science and art, landscape architecture jobs offer a multitude of opportunities in various industries such as residential design and urban planning.
Discover more career opportunities and trends in the diverse field of landscape architecture!
A Look at Landscape Architecture
According to the American Society of Landscape Architects (ASLA), nearly 25,000 Americans are employed in landscape architecture jobs. Residential design, which consists primarily of work completed for single-family homeowners, makes up the largest segment of employment. Other work opportunities include parks and recreation, outdoor spaces and community projects.
Landscape Architecture Career Opportunities
There's much more to a landscape architecture career than working for park and recreation departments. Success in this field requires a wide range of hard and soft skills such as engineering, VR, and creativity. Students who develop a combination of technical and artistic skills through hands-on learning opportunities tend to thrive in a landscape architecture career.
Here are just ten of many landscape architecture career options:
Business owner who manages his or her own firm from bidding for jobs to working with employees to complete projects.
Environmental planner who completes a land use analysis for each new project as well as planning, zoning, design, study of infrastructure, and ecological system restoration.
Golf course designer who creates courses that provide increasing challenges for players in a beautiful and symmetric outdoor environment.
Instructor who teaches his or her knowledge to students new to the field.
Landscape architect who plans, builds, and maintains natural and artificial environments such as small backyards or outdoor green spaces for communities.
Landscape renderer who creates drawings, elevations, and plans to understand the available space.
Master planner who works to design the landscape for large new communities.
Planting designer who analyzes a job site and uses his or her knowledge of horticulture to choose plants and determine how to install them.
Urban designer who either designs new spaces or redesigns existing spaces for public use.
Urban strategist who revitalizes underused urban areas with landscaping.
Salary and Career Trends in Landscape Architecture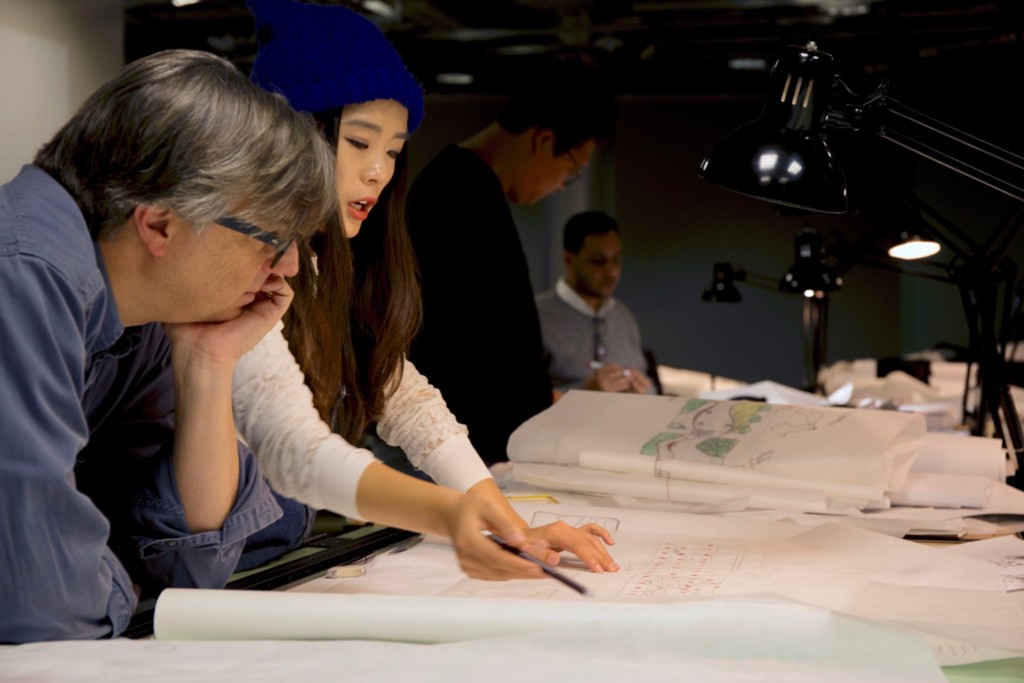 According to the Bureau of Labor Statistics, the average annual salary for the field of landscape architecture is $68,230. Most employers require a minimum of a bachelor's degree for entry-level employment, and the field grows by approximately six percent each year.
In 2018, the National Association of Landscape Professionals predicted several industry trends. One prediction is that more homeowners will hire landscape artists to create outdoor spaces. They need flexible space to relax, play games, cook, listen to music, and engage in experiences that bring people together.
Landscaping that accounts for unpredictable weather patterns is another strong trend. This could involve everything from using stronger hardscape materials to built-in forms of weather protection such as retractable canopies and outdoor heaters.
Sustainability is yet another trend that isn't going away any time soon. In landscaping, this means choosing plants native to the area and those that require less watering as well as, employing more effective means of irrigation. The changes in landscaping should be even more significant in 2019 and beyond as technology continues to evolve.
---
Ready to learn more about training for this exciting career? Contact Academy of Art University to request information on our landscape architecture degree today. Apply now if you're ready to join!
---
Header image by Florian Boje