Take It From the Pros: Tips to Rock Your New Semester
Starting a new semester in art school is usually full of mixed feelings. Soon, you will notice the campus is full of new faces and buzzing with various activities. There is just so much going on and you might find it is hard to prioritize tasks and set goals for the new semester, especially for freshmen and senior students who are both embarking on not only a new semester but a new phase of life.
We feel you!
If you are looking for motivations for the new semester, here are valuable tips from your directors and instructors. Read it through, you might be inspired for new directions to follow and become more confident to put your best foot forward in the new semester.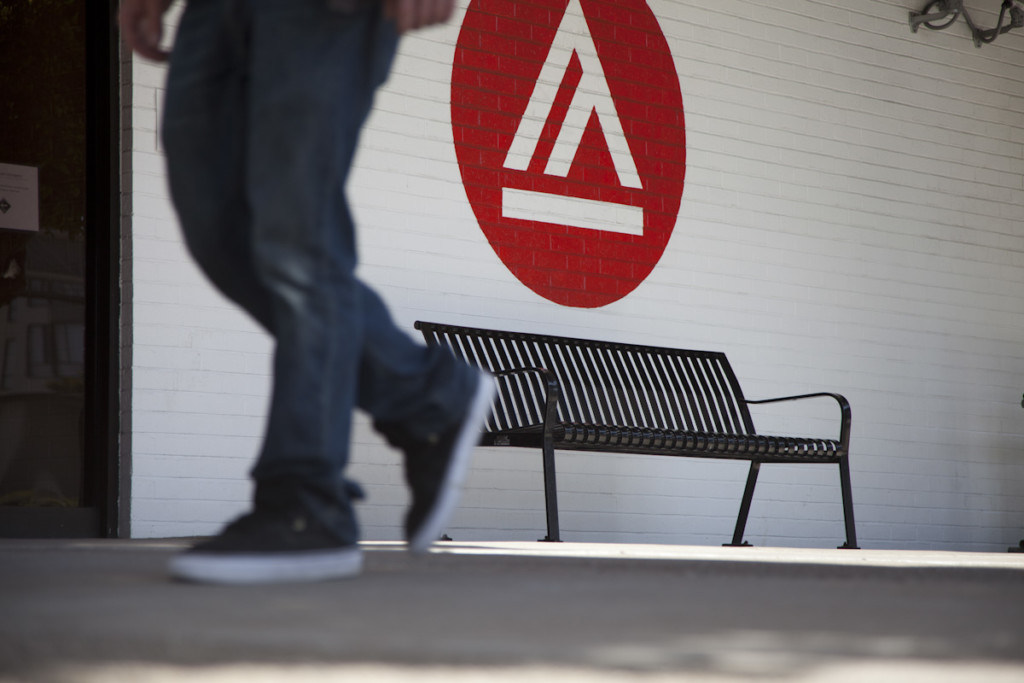 Commitment is the little choices every day that lead to the final results we're striving for. Lean in and take hold!
-Damon Sperber (Director, School of Acting)
Take care of yourself mentally and physically. Your well-being is directly related to the work you create.
-Fred McHale (Co-Director, School of Advertising and School of Interaction & UI/UX Design)
Never pet a dog that's on fire.

Curiosity is the root of creativity.

Good is the enemy of great.

The best way to learn anything is by doing it.

In order to stay future-proof, you need to be willing to let go of the past.
James Wojtowicz (Associate Director of Art Direction & Industry Development, School of Advertising)
Envisioning ideas, improvisational planning, time management, and collaboration – so you can teach and inspire your future students!
-Marybeth Tereszkiewicz (Director, School of Art Education)
The students learn to work together as a team, how to work well under pressure, and how to creatively solve a problem.

The work that has come out of these classes speaks for itself but beyond that, the experience students gain in these Studio X classes (the X stands for experience) has been tremendously important in preparing them to be ready to go from school and into a studio job.
-Derek Flood (Associate Director of Visual Effects, School of Animation & Visual Effects)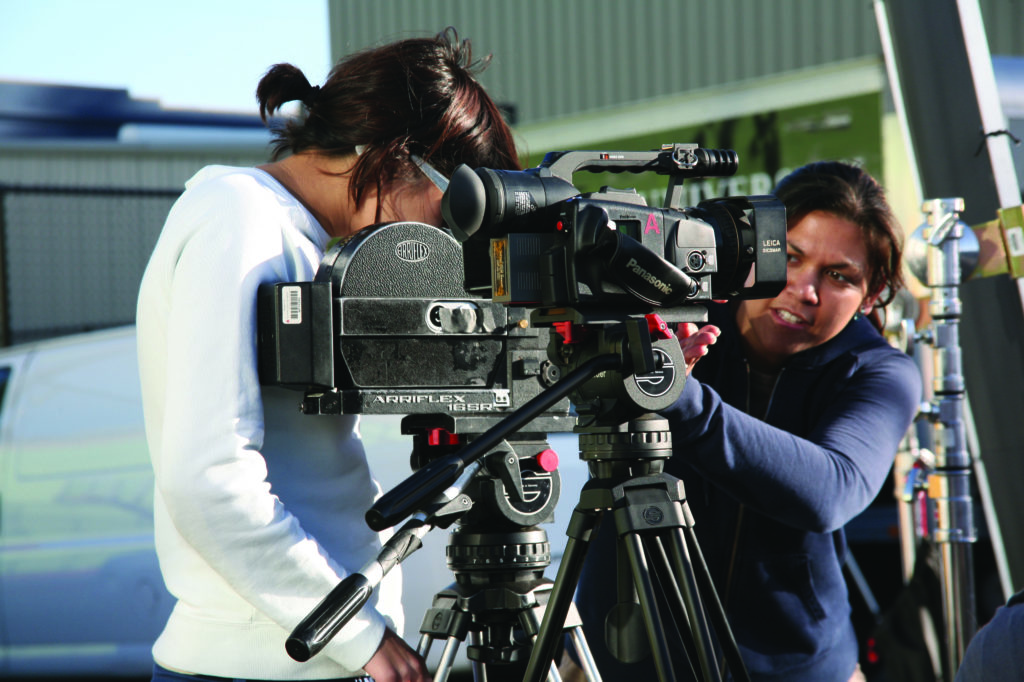 Come and meet with us! We have an open door policy at COM. So if our door is open, come and say "hi!". We want to welcome you to the COM Family!"
-Jan Yanehiro (Director, School of Communications and Media Technologies)
Embark on your new journey with empathy, curiosity, and creativity.
-Antonio Borja (Director, School of Industrial Design)
We have a designated faculty member in place to help you with applying for awards, exhibitions, professional opportunities. Join our list of 'Successes!'
-Charlene Modena (Director, School of Jewelry & Metal Arts)
Keeping track of all you have to do in your online classes can be challenging! To help you keep from forgetting to turn something in, begin each Module by making a list of everything you must do for the week for each of your classes, and check each item off as it is completed. Not only will it help keep you organized, but it will also make you feel good to see just how much you have accomplished!
Your list might include the following: Read the Module text, take the Module quiz/answer the Progress Questions, answer Discussion question 1 (2, 3, etc), respond to a peer's Discussion response(s), complete assignment 1 (2, 3, etc), complete exercise 1 (2, 3, etc), complete reading assignment.
-Karen Chesna (Online Coordinator, School of Jewelry & Metal Arts)
Be open, your teachers are there to coach you towards success in a results-driven industry. Adopt what they ask of you as an enhancement to your skillset. It is for your benefit.

Research what you draw or conceptualize. Learn to use your phone as an aid to drawing and conceptualizing.

Manage and track the time you put in on all your work. Give it more time than what you think is the minimum.

Work harder on your art than anything else you have ever done as it is your life and your career.

Your teachers are your client. Give them 110% on everything.
-Chuck Pyle (Director, School of Illustration)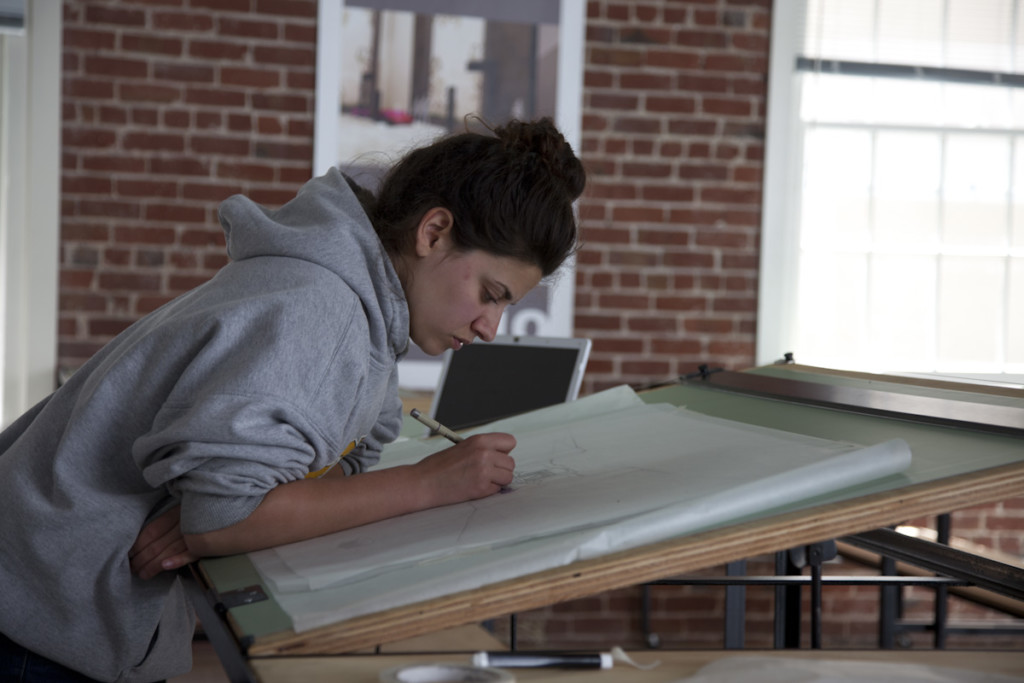 Join the Illustration Dept. for an once-in-a-lifetime educational adventure in Florence, Italy summer '19 semester. All departments are welcome.
-Jeannie Brunnick (Online Director, School of Illustration)
Every photographer needs a unique portfolio of images that show who they are and what they can do.
-Ryan Baldwin (Online Director, School of Photography)
Even in the era of social media sharing platforms and apps, there is a lot of benefit to owning your own domain name as an artist. No matter your major, look to register yourname.com because you may need it in the future!
-Colin Sebestyen (Motion Graphics Lead, School of Interaction & UI/UX Design)
Make sure your profile information in the LMS is always complete and up-to-date, particularly when it comes to your email address, portfolio URL, and profile picture. The email and portfolio work in your favor if ever anyone's looking to contact you quickly or recommend you for a project, and having an accurate, recognizable headshot as your profile pic helps your instructors never to confuse you with anyone else!
Back up your digital work OFTEN. Today's technology is built for eventual obsolescence — it's not meant to last forever. The question isn't *if* your drive will fail, it's *when.* Back up your work at least once a day both locally and to the cloud!

-DC Scarpelli (Associate Director, School of Interaction & UI/UX Design)