The world's first Rose Museum has recently been completed by Next Architects in Beijing. The idea was to blend history and modernity with art and architecture while creating a beautiful contrast with its surroundings.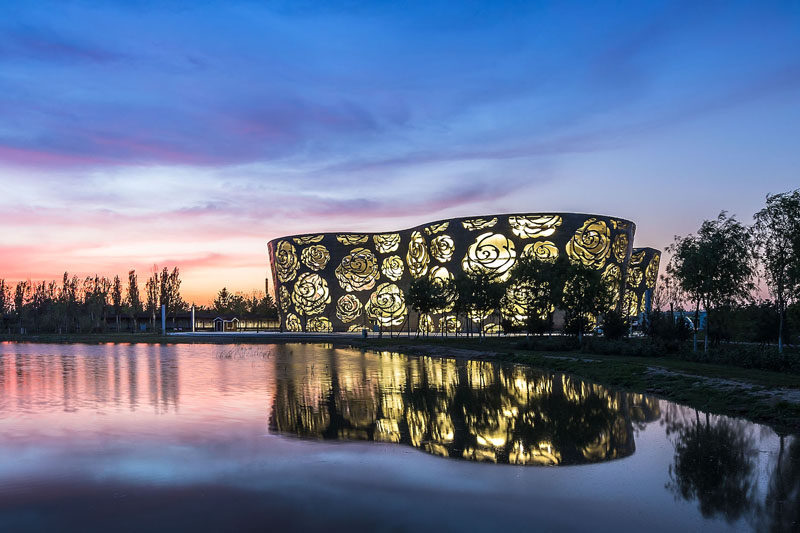 The large scale building is covered by a stainless steel façade that is designed with a perforated rose pattern creating a great sense of movement through the building.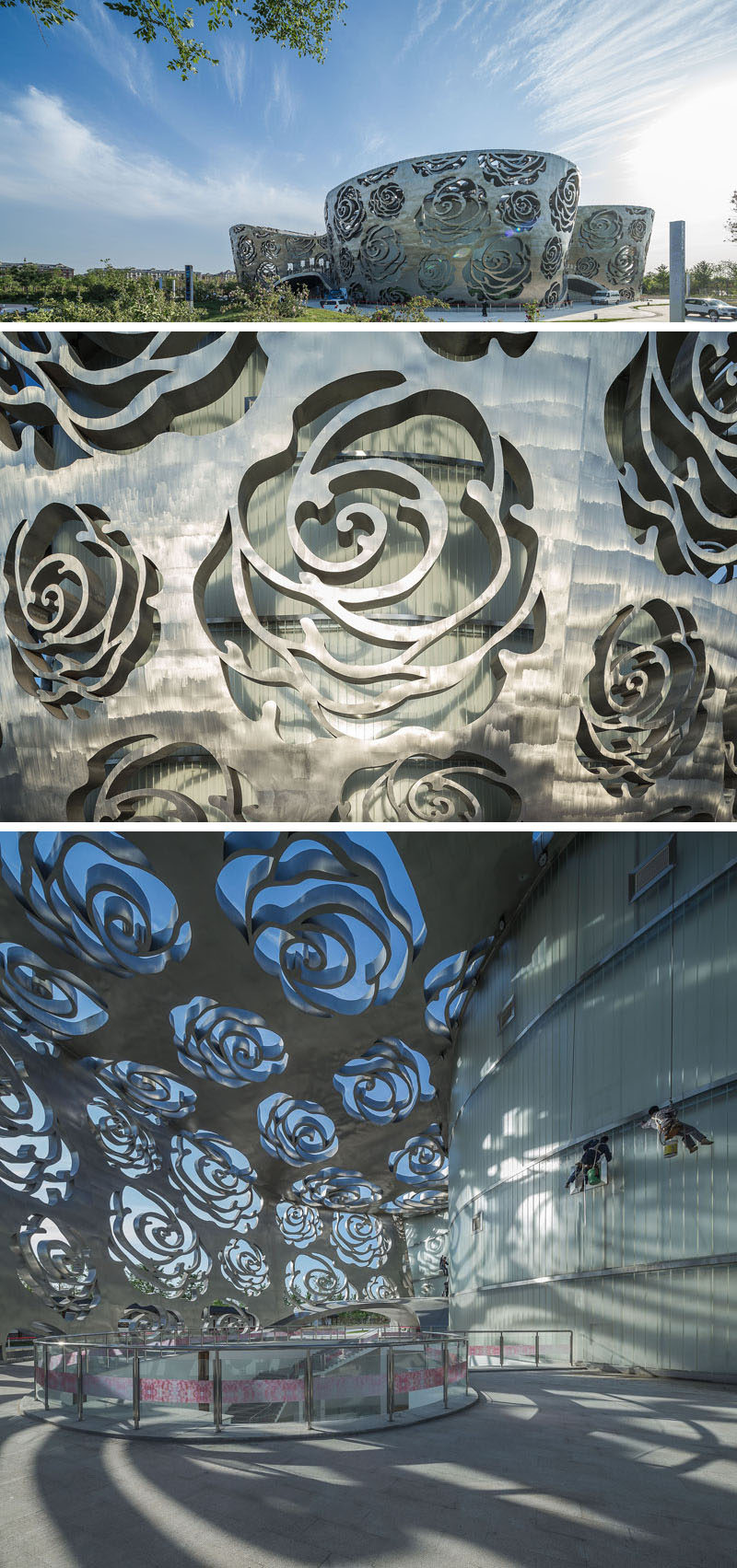 The façade is detached from the main structure in order to create courtyards between the façade and the main building, creating a play of light and shadow.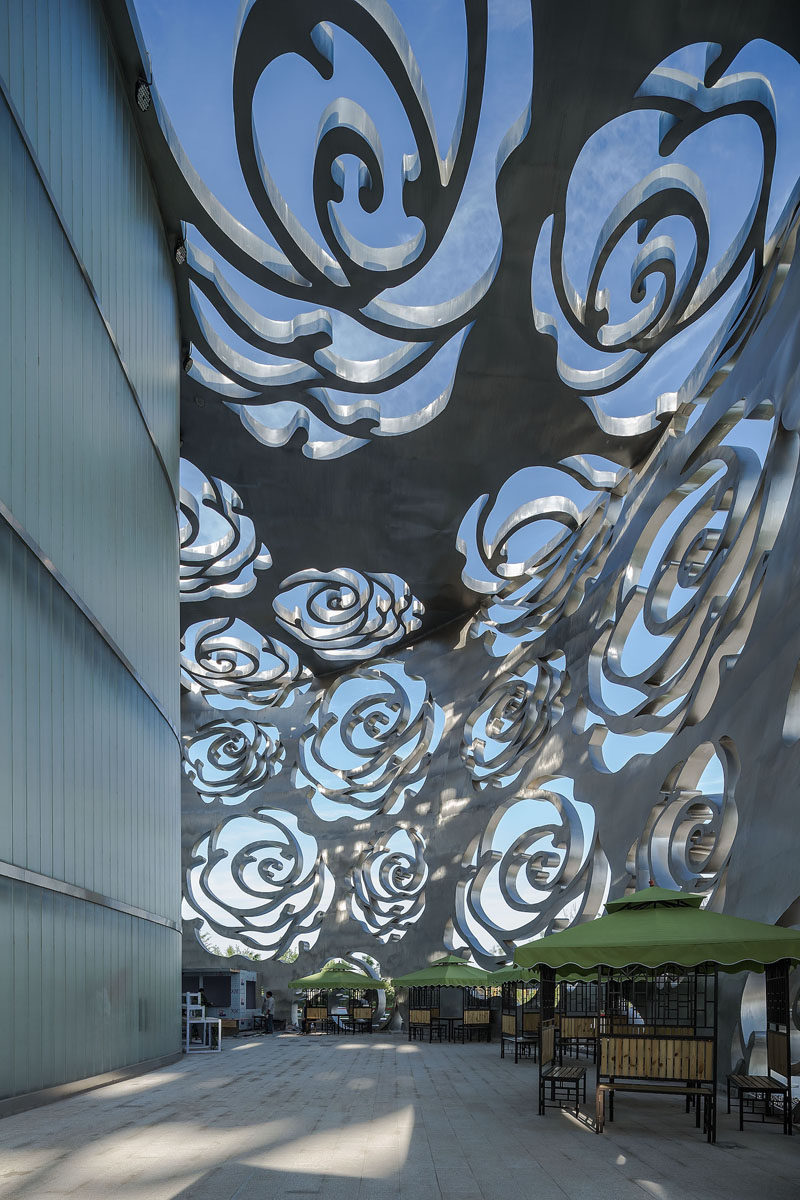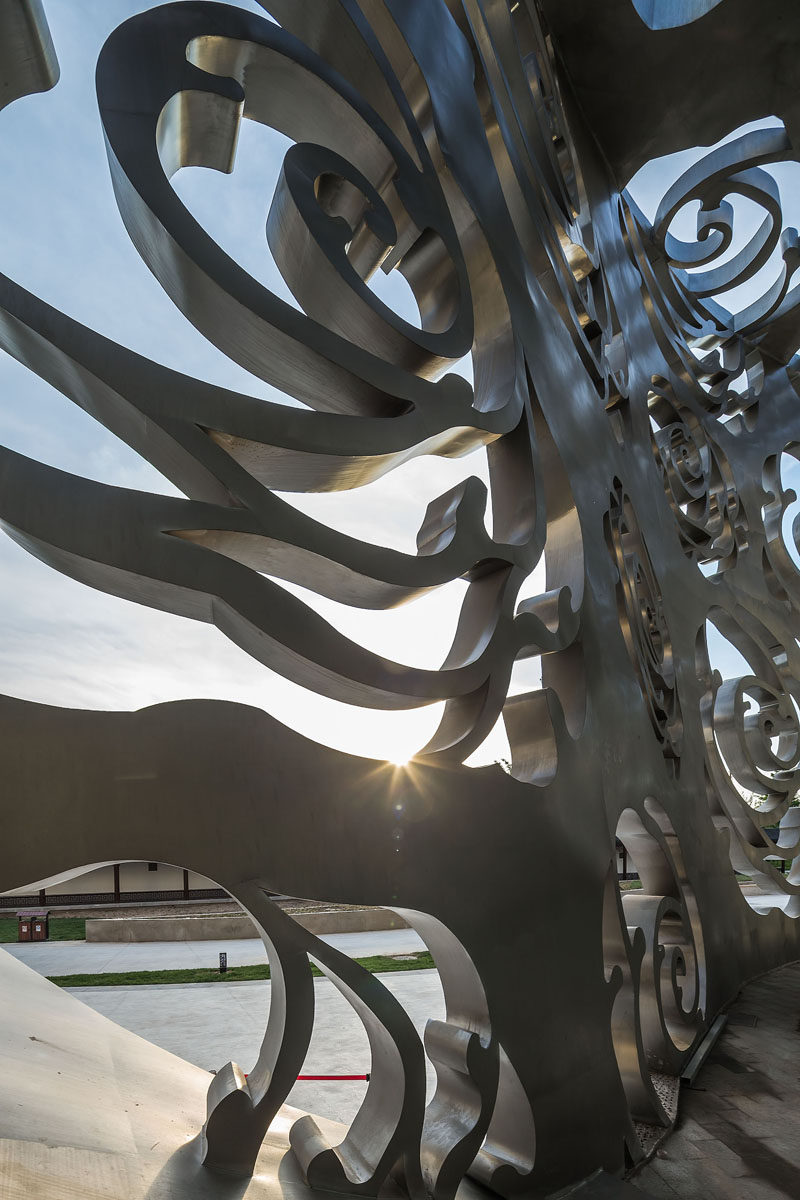 Photography by Xiao Kaixiong