Monday Morning Photo(s) Underwater Edition
For today's Monday Morning Photos we have a look at Subsix, an underwater restaurant designed by Poole Associates in the Maldives.
The restaurant is located 500 meters off shore, Subsix can be reached by a speedboat. When you arrive, you are led down a three-tier staircase that takes you below the waterline, where you will find large scale windows that showcase the most amazing underwater view.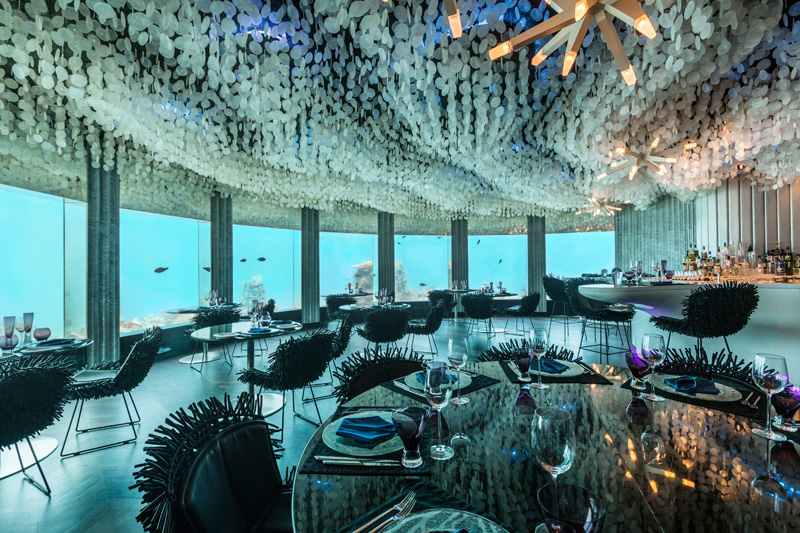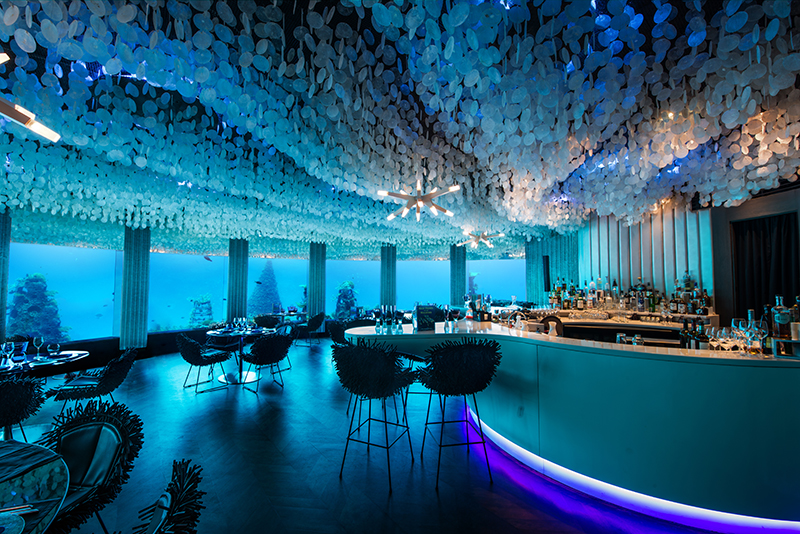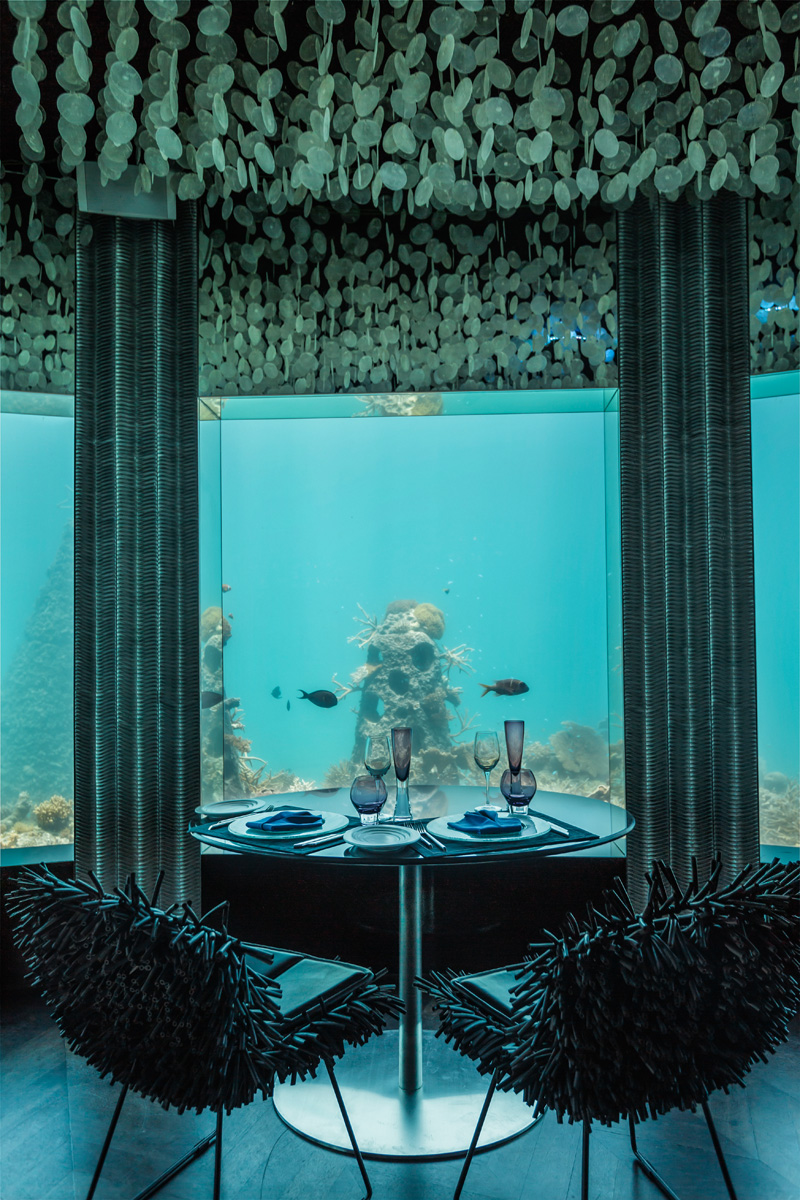 Interior design: Poole Associates
Photography provided by PER AQUUM Niyama