Animation Profile- Annie Wong
Our third "Animation Profile" features Annie Wong. Wong's puppets from her film, Coppelia, were the 1st place winners for the Stop Motion Puppet category at the 2015 Spring Show. Although Wong is new to the festival process, her film has been screened at a few international festivals in Canada and Slovenia.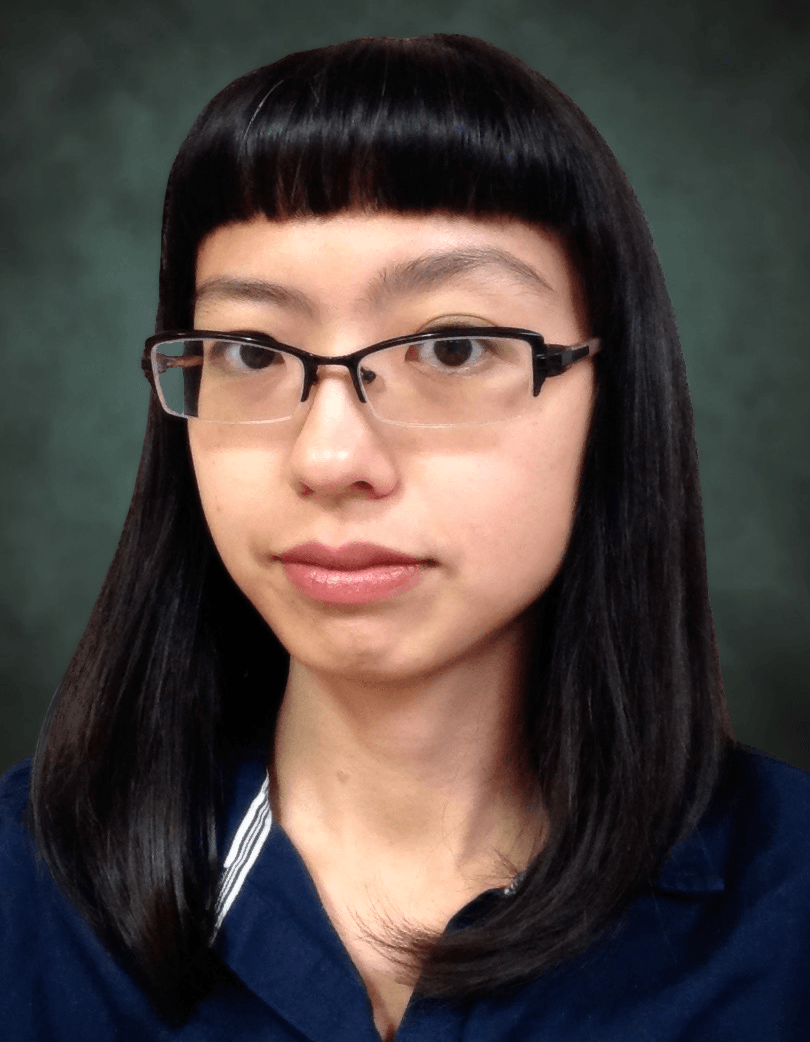 Why an MFA degree in 2D/Traditional Animation & Stop Motion at AAU?
I have always been interested in art and knew that I wanted an art career. I studied painting and photography as an undergrad, then worked full time directing the art department of a 60 year old children's theme park in Oakland, CA. At that job, I was exposed to a lot of midcentury illustrators and cartoonists, which naturally re-ignited my love of animation. When I was ready to take the leap and go to school for animation, I chose AAU because their students were producing the best work out of all the Bay Area schools that offered animation courses. It is also the only school here that I know of where you can focus on stop motion animation and fabrication.
Name 3 big influences during your time as a student at AAU.
Norm DeCarlo! He taught my first stop motion class at AAU and it was such a positive experience. I was hooked and I changed my major from Visual Development to Stop Motion after that.
Going to CTNX in 2013. It was amazing to have an opportunity to see and hear so many professional artists that I've been a fan of for a long time. The experience also humanized the "industry" for me, so now I feel a little more comfortable speaking with professionals.
The connections with friends and teachers I've made at AAU. It has been nice to have them as a support system during school, and now I know cool people that I can continue to collaborate with!
In less than 3 sentences, what is your film about?
It's a peek into the life of an eccentric toymaker named Dr. Coppelius and his most cherished creation, Coppelia. Based on the ballet "Coppelia" by Léo Delibes, Arthur Saint-Léon, and Charles Nuitter.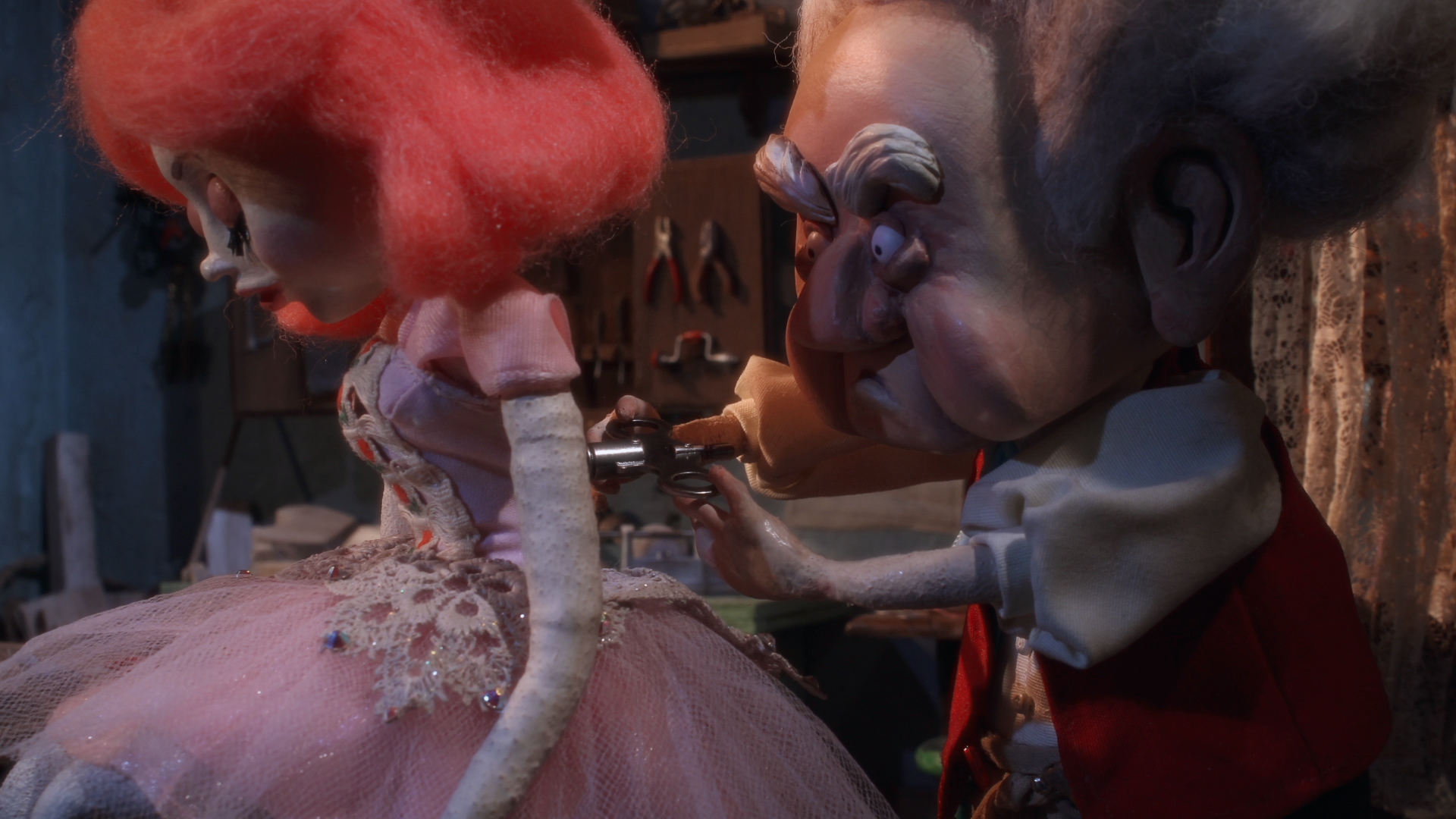 While you were working on your thesis project, which personified emotion from Inside Out would you have been?
I would say that fear was a dominant feeling the majority of the time! There were so many times that I had NO idea what I was doing and could not have even imagined coming out with an animated piece at the end. There were definitely moments of disgust as well when I was deep into the animation phase of the project. Thankfully, it all worked out and once it was done, all fear, anger, and disgust fell away to make room for joy.
Tools/programs you used to make your film?
Dragonframe and Adobe Premiere Pro.
Why did you decide to submit your film into festivals? 
I wanted the film to gain a wider audience beyond AAU. The internet is great for exposing it to everyone, but submitting it to animation or stop motion specific festivals is nice because it's for a focused group. I'd love to be able to go to some of these festivals to connect with other filmmakers.
After graduating from AAU, what are you up to now?
I've been working with a streaming indie TV channel in Oakland called OutOfFocus.tv producing station bumpers and production design for a new web series. Aside from that, I'm continuing to develop and produce my own personal animation and video projects to beef up my demo reel.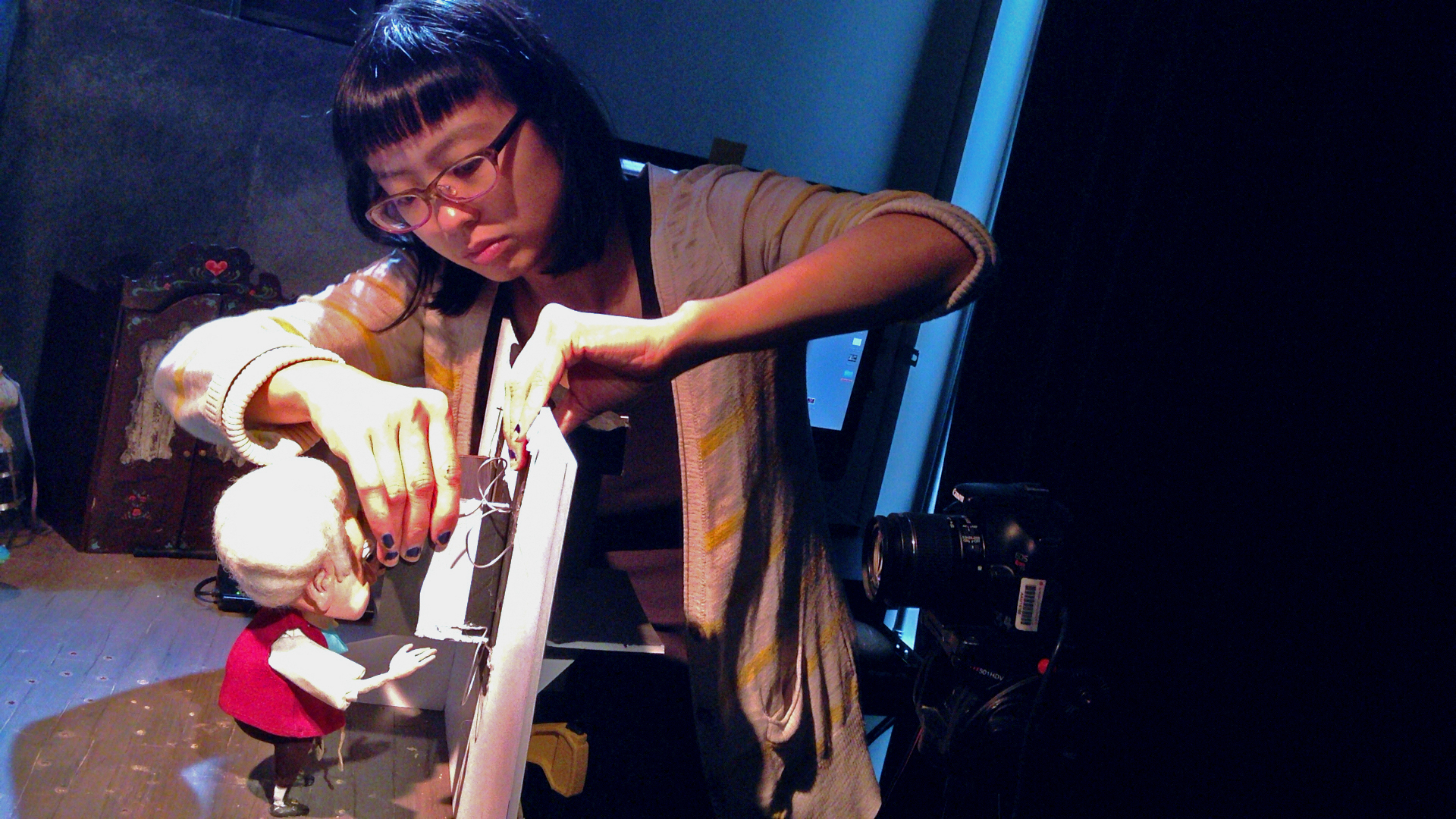 Would you encourage future graduate students to submit their work to festivals? If so, what would you suggest for them to do and NOT to do?
Sure, why not! I actually never considered it until one of my teammates from a previous collaboration decided to submit our work. I wish I would have been more prepared ahead of time, but I did not know until very late in the game that I would actually have a finished animated short to submit this year. So, I would say, plan ahead which festivals you want to submit to and budget your time and finances accordingly. Some festivals have entry fees and if you want attend a non-local festival you'll have to budget for travel expenses.
Which festival has been your favorite so far and why? 
I'm very new to the festival process and I have only been a part of two so far, but Stop Motion Montreal is one that I wish I could attend because they put a lot of effort into promoting the craft of stop motion. Also, they have guest speakers like PES and Henry Selick.
If you can only watch one film on constant replay for the rest of your life, what would it be?
Beauty is Embarrassing
List of all the festivals your film has been selected and screened at.
Stop Motion Montreal (September 2015)
OutOfFocus Video Festival (May 2015)
StopTrik International Film Fest 2015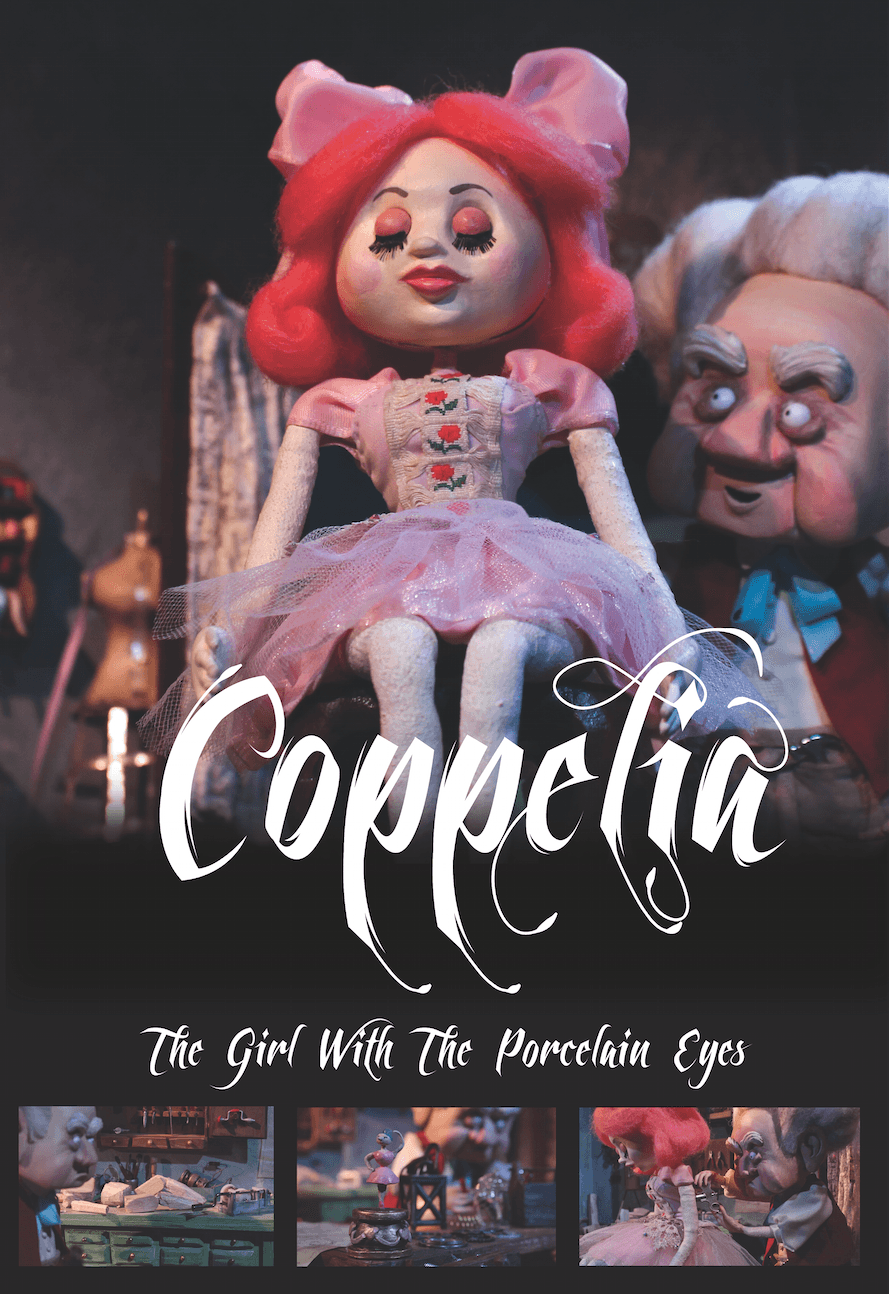 To follow Annie and Coppelia, visit the her Tumblr below:
http://anniewongart.tumblr.com