Animation School Student Inks a Comic Book Deal, an Exclusive Interview, and a Book Signing
For Navy veteran and Academy of Art University's animation school student Daniel Barnes, it's never too early to start pursuing a successful, professional career—even if he's yet to earn his degree.
Proof of this is his very own creation, Black Mage. He describes this comic book as, "If Harry Potter fused with The Boondocks and started making a bunch of loud Final Fantasy references."
In the interview we exclusively scored with him, he further described the story:
Tom Token, our protagonist, is the first-ever Black student to be admitted into St. Ivory Academy of Spellcraft and Sorcery – a historically-white wizarding school that's seemingly trying to take a stab at finally diversifying their student body. But, Tom soon stumbles into a conspiracy, and must team up with the ghosts of Harriet Tubman and Frederick Douglass to uncover the truth behind the school's true motives, before it's too late.
Sounds interesting already, doesn't It? Head over to Academy of Art's website to check out the full interview. It's also very insightful as he talked about how he got the publishing deal, and how Academy of Art helped him achieve this goal.
You can also meet Daniel Barnes alongside co-creator D.J. Kirkland in their book signing on November 2, 2019. The event will be hosted by Comix Experience at 305 Divisadero, from 6:00PM to 8:00PM.
Mark your calendars and see you there!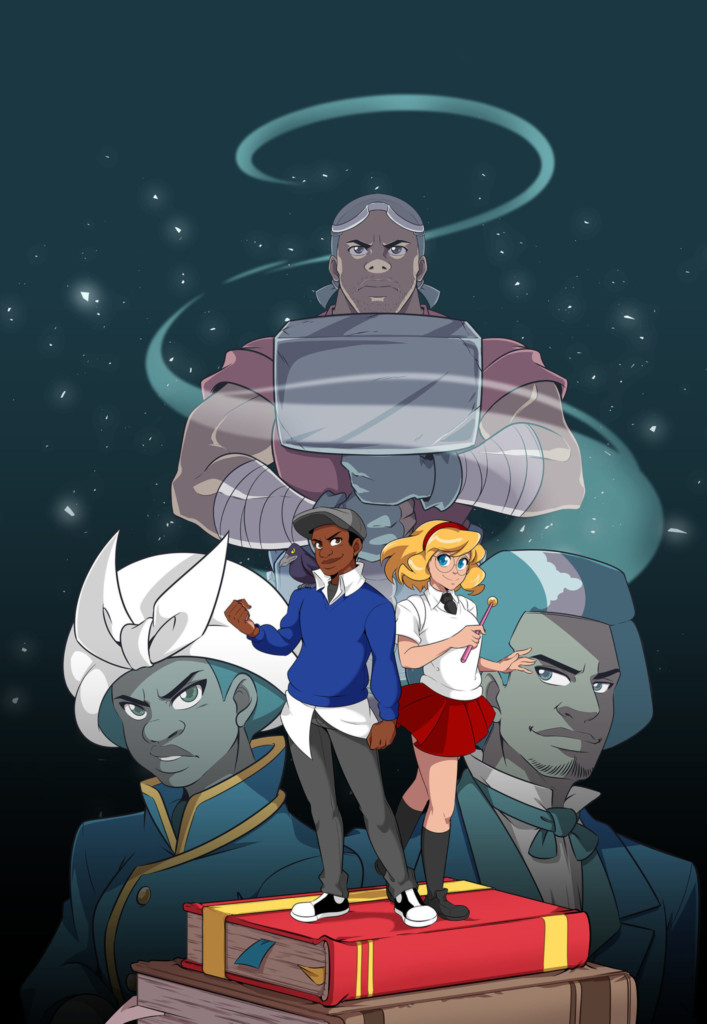 ---
Contact an Academy admissions representative to request information on our School of Animation & Visual Effects. Apply now to take the first step in fulfilling your dreams as a comic book artist, animator, or VFX artist!