After a weekend at the Coachella Music Festival, I had to share the amazing large scale art installation that were featured throughout the festival, yes the music was great but the art was BETTER! Sorry Drake and Madonna.
Artist: Poetic Kinetics
Tittle: Papilo Merraculous,
The project is inspired by all the amazing ways nature handles change and transformation, the caterpillar installation was up Friday and Saturday and then on Sunday over night it morphed into a beautiful and colorful butterfly…mind blowing!
Follow Poetic Kinetics here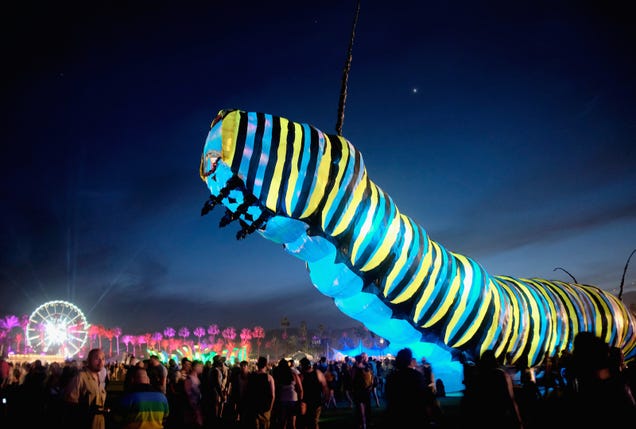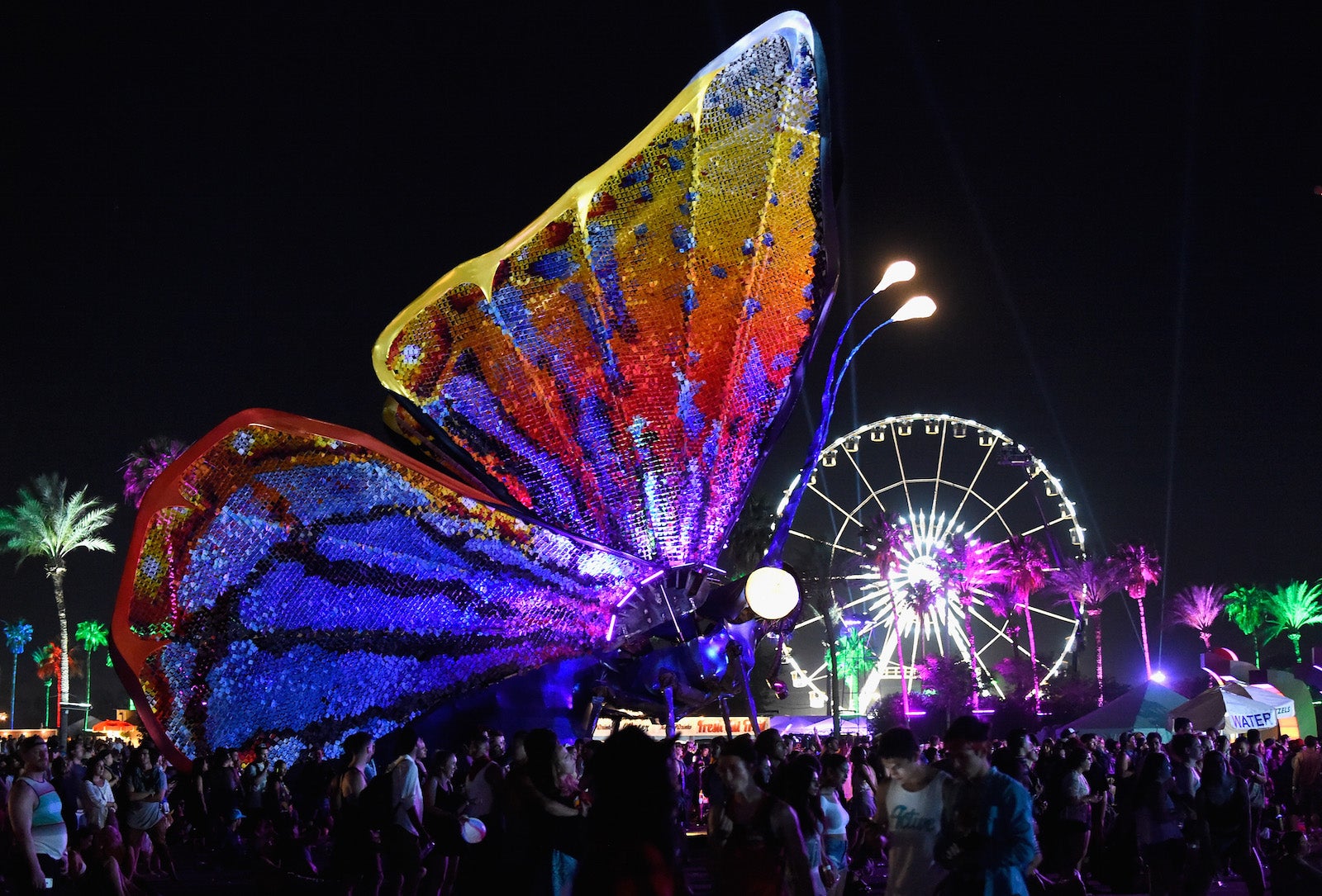 Artist: Derek Doublin and Vanessa Bonet 
Tittle The Corporate Headquarters
The Corporate Headquarters was another one of our favorite installations, rising over 3 1/2 stories or 38 feet tall, the Corporate HQ is a realistic, mock office building with 3 functioning floors and a full-size Jet Ranger helicopter on the roof.  Each floor acts as a stage, displaying rooms one may find in an average, corporate office.
The structure itself was built utilizing 20′ shipping containers, modified, stacked on top of each other and then skinned with over 2,500 panels of faux boxwood grass panels and an additional 15,000 LEDs.
Follow the Hippo Head Quarters here 


Artist: Ball-Nogues Studio
Tittle: Pulp Pavillion
The project is an architectural experiment in material composites reclaimed paper; it serves as a bold colorful canopy space and respite from the sun, the best time to see it was at night with the use of light.
Follow Ball-Nogues Studio here


Artist: Keith Greco
Tittle: Twelve Shades of Pass.ani
These may look like common lamps that a person might find in a home, but they have a big twist – they're end table lamps built for giants. At night the lamps turn on and illuminate the darkness near one of the major food areas.


Artist: Aphidoidea
Tittle: Chrono Chromatic
Follow Aphidoidea here
Honoring tribute yo time and color, Chrono Chromatic is a monumental sculpture that celebrates the festival's broad spectrum of music and artist, as they engrave their moment in time. Another great installation to see at night.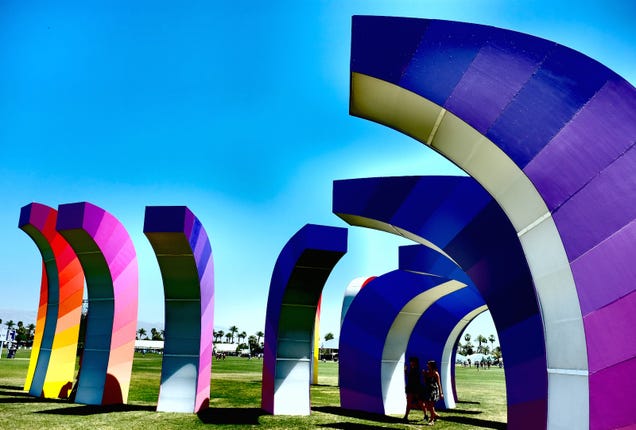 Artists: Nikolai and Simon Haas
Tittle: Party God
 Nikolai and Simon Haas studied stone carving as children, a joint aptitude that translates in 2015 to what might be one of the world's largest solid piece of marble: a large Bacchus-inspired cat called "Party God." 
Follow The Haas Brothers here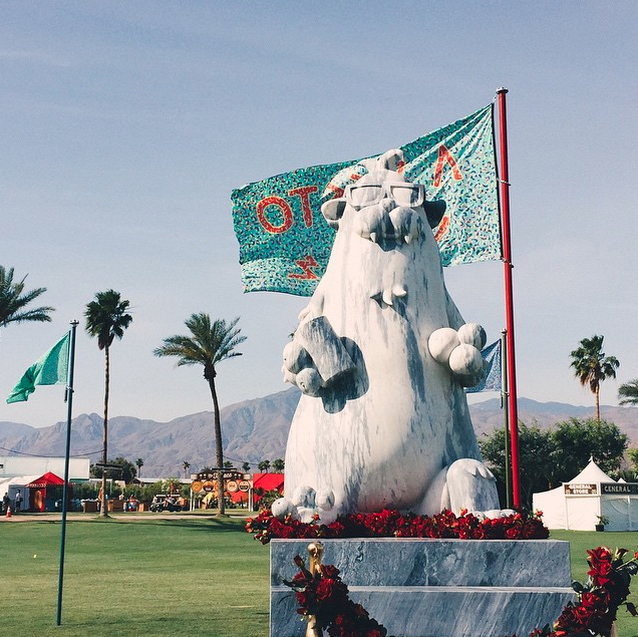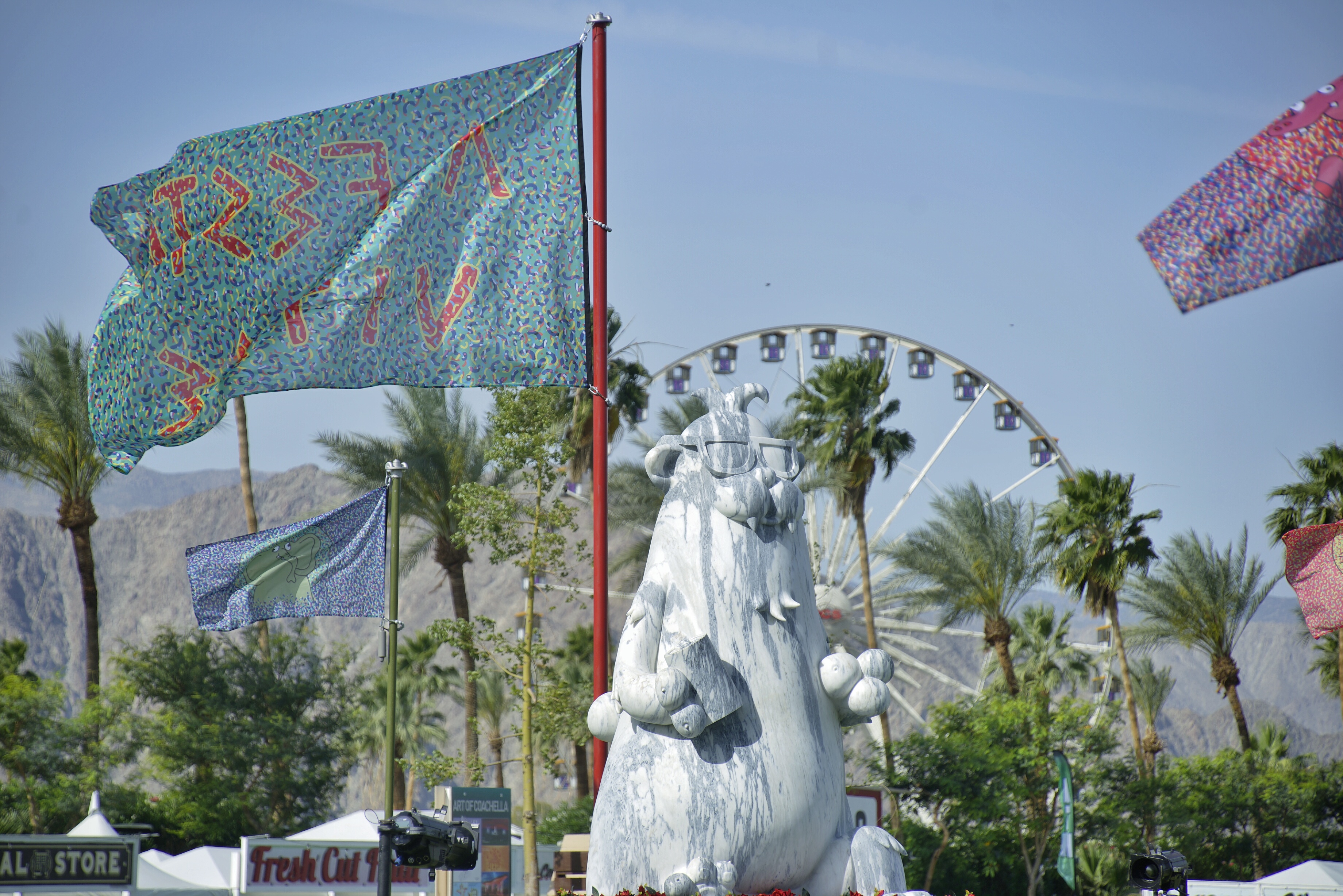 Fo