Fantastic Five Females in Traditional Animation
Although the animation industry has diversified over the decades, it is still seen by many as a male dominated world; but as James Brown said, "This is a man's world, but it wouldn't be nothing, nothing without a woman or a girl."
This article focuses on five recent female graduate students who have completed their MFA degrees in Traditional Animation at the Academy of Art University. A series of "Animation Profiles" will be presented throughout the semester to focus on each individual filmmaker.
The five filmmakers to be featured in this series of "Animation Profiles" will be Tina Hsu, Kendra Williford, Annie Wong, Chiara Ferrari and Kim Ferrari. These graduate students were chosen because they each have produced their own film. This past year they have been independently promoting their work in the global film festival circuit. Their films have also been chosen for awards and nominations during the past two years at the annual Spring Show.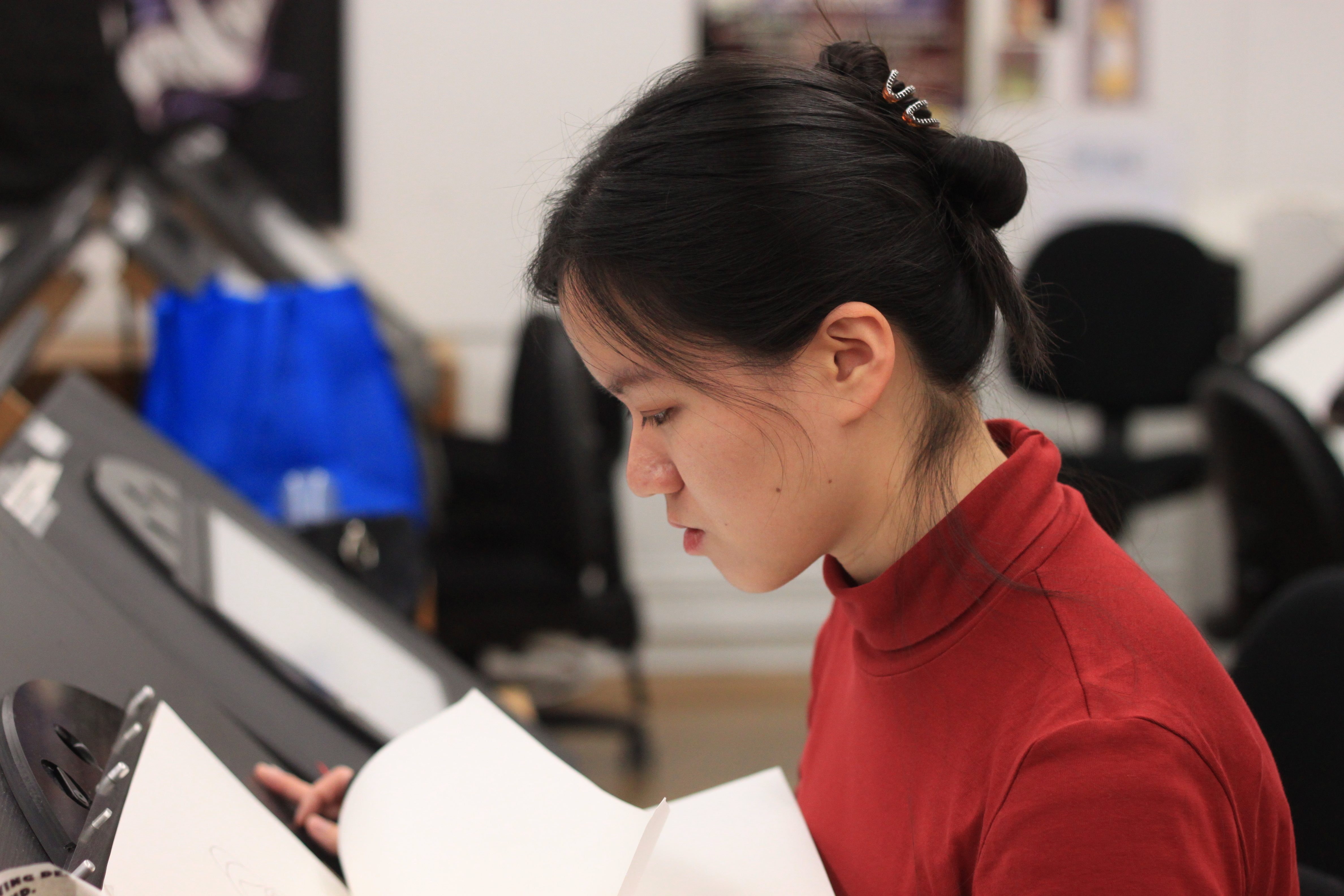 When asked why are they pursuing a career in the animation industry, the popular response was because of interest. Before applying to AAU, they understood how brutal the industry could be, but they all possessed a mix of love and passion with a hint of "gut feeling" that could not be ignored. Their passion was their drive.
You can see the time and labor each individual put into her film. Within this small group, the stories range from a frog waking up in a supermarket, to the first canine cosmonaut and nuns falling from the sky, to a toymaker who is in love with his precious creation.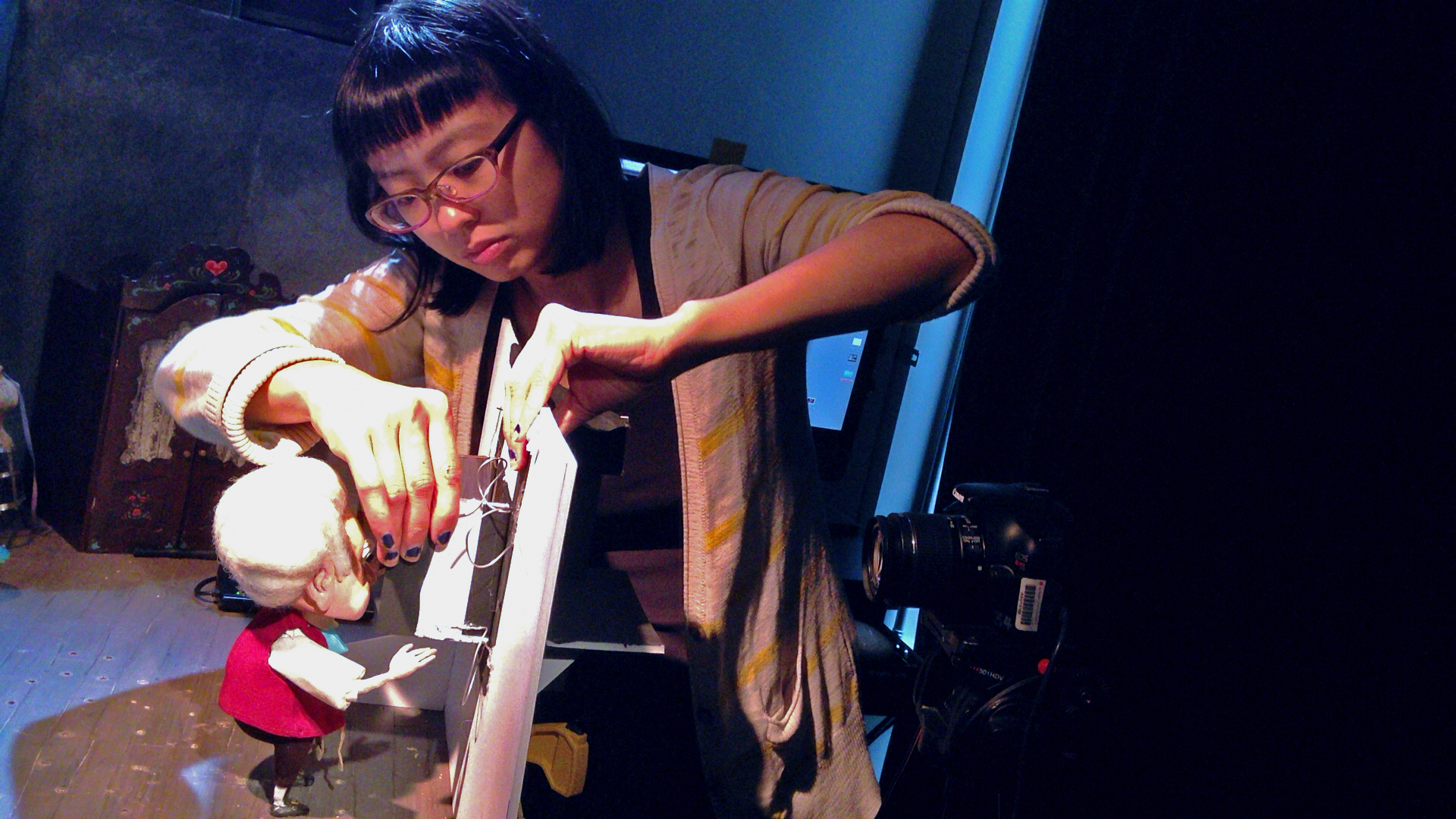 While passion was their main drive, another common denominator these ladies claimed as a big motivator was fear; fear that they would not finish their films on time with hints of dismay because of the overwhelming animation process. Once their films were done however, a sense of joy overcame them because hours and hours of work had finally culminated in a complete full color film, and they had something to show for their labor of love.
Many events and individuals influenced these filmmakers during their time at AAU such as the Director of 2D MFA from the School of Animation & Visual Effects, Sherrie H. Sinclair, to a number of 2D Animation faculty and staff that helped these graduate students throughout their productions.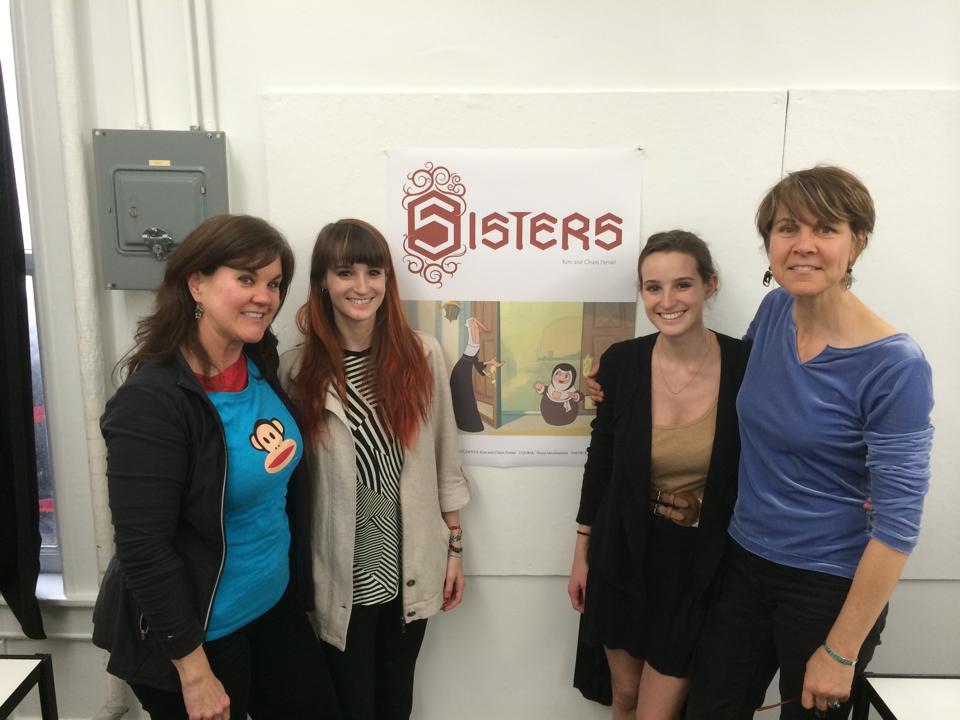 All five filmmakers have submitted their productions to film festivals this past year. A big reason why they did was because they wanted to share their work with a wider audience. They wanted to get feedback and see the reactions from the crowds. They believed that putting themselves out there would also be great exposure in finding job opportunities. By attending these festivals, it has helped them connect with other filmmakers from all over.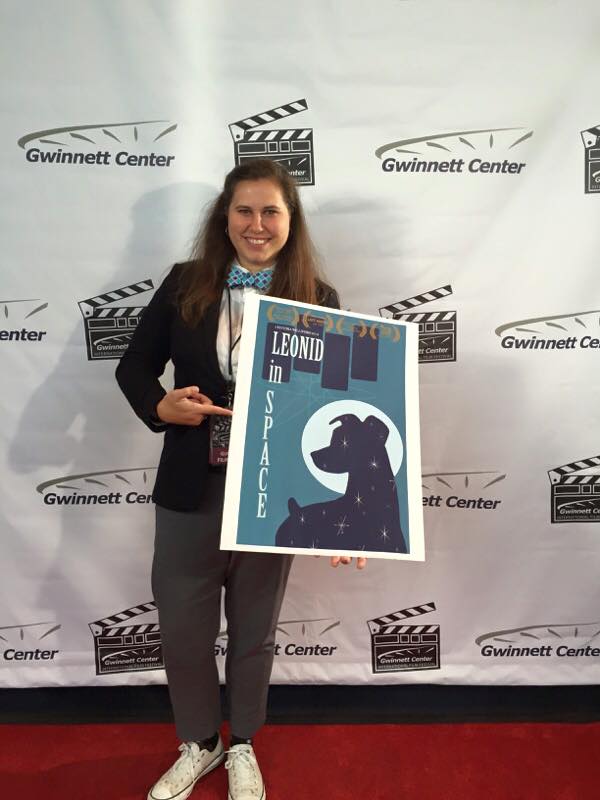 Currently, these ladies are now doing freelance work and have studio positions at Laika, Bento Box Studios, DHX Media in Vancouver, and a TV station in the Bay Area. Although they are all working, they are still promoting themselves and their work through social media (websites, Facebook, Tumbler, etc).
Additional details from each individual will be published in future articles of "Animation Profiles" this Fall 2015 semester.