Forget about Hogwarts! I am going to Monsters University!
Did you ever want to get a degree in Scaring? Or double major in Engineering and Monstrosities? You can by applying to Monsters University.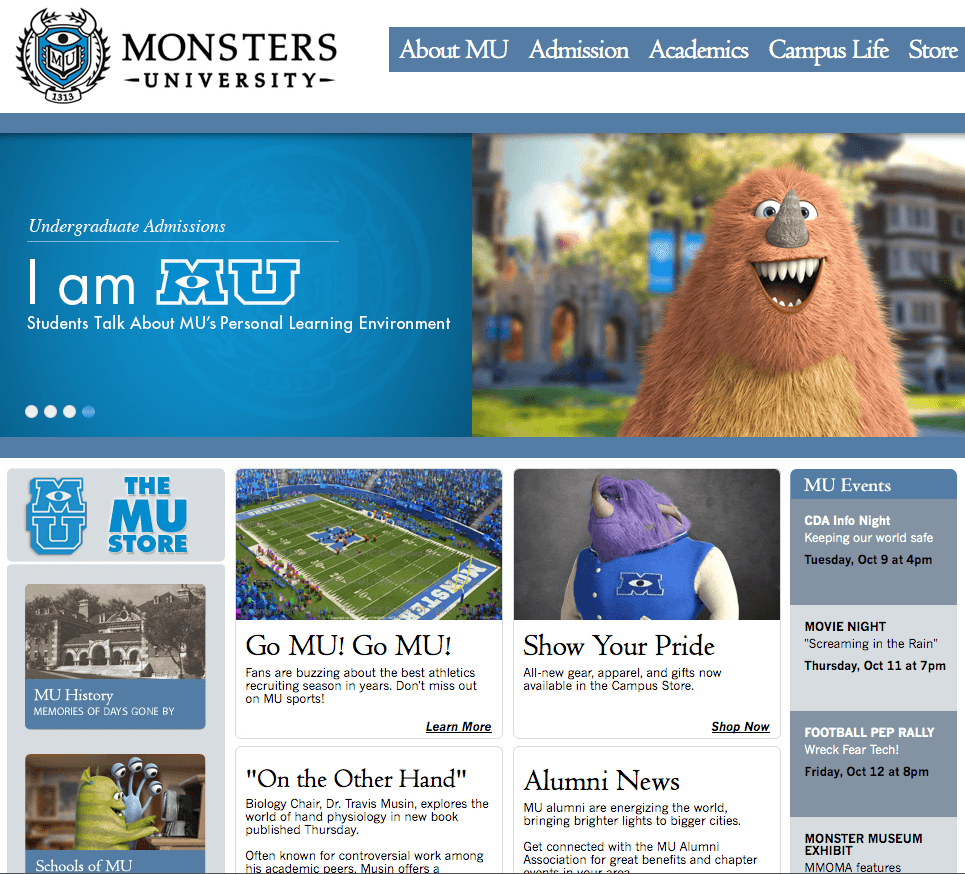 If one were to enter this link (http://monstersuniversity.com/edu/index.html) to their search engines, they would find the page above. With Pixar's new animated feature, Monsters University (prequel to Monsters Inc) coming up in the Summer of 2013, fans can enjoy the "official" Monsters University (MU) website that was designed to promote the film. Just like any college website, it includes information with how students can apply to MU, financial aid, the Greek fraternities and sororities, and more. They even include a online store where students (and fans) can purchase MU apparel like caps, hoodies, and t-shirts to show off their school pride. Explore the website and see if MU is the right school for you!