Aaron Blaise posted his Hippo Pose/Model Sheet up on Facebook back in August 2015.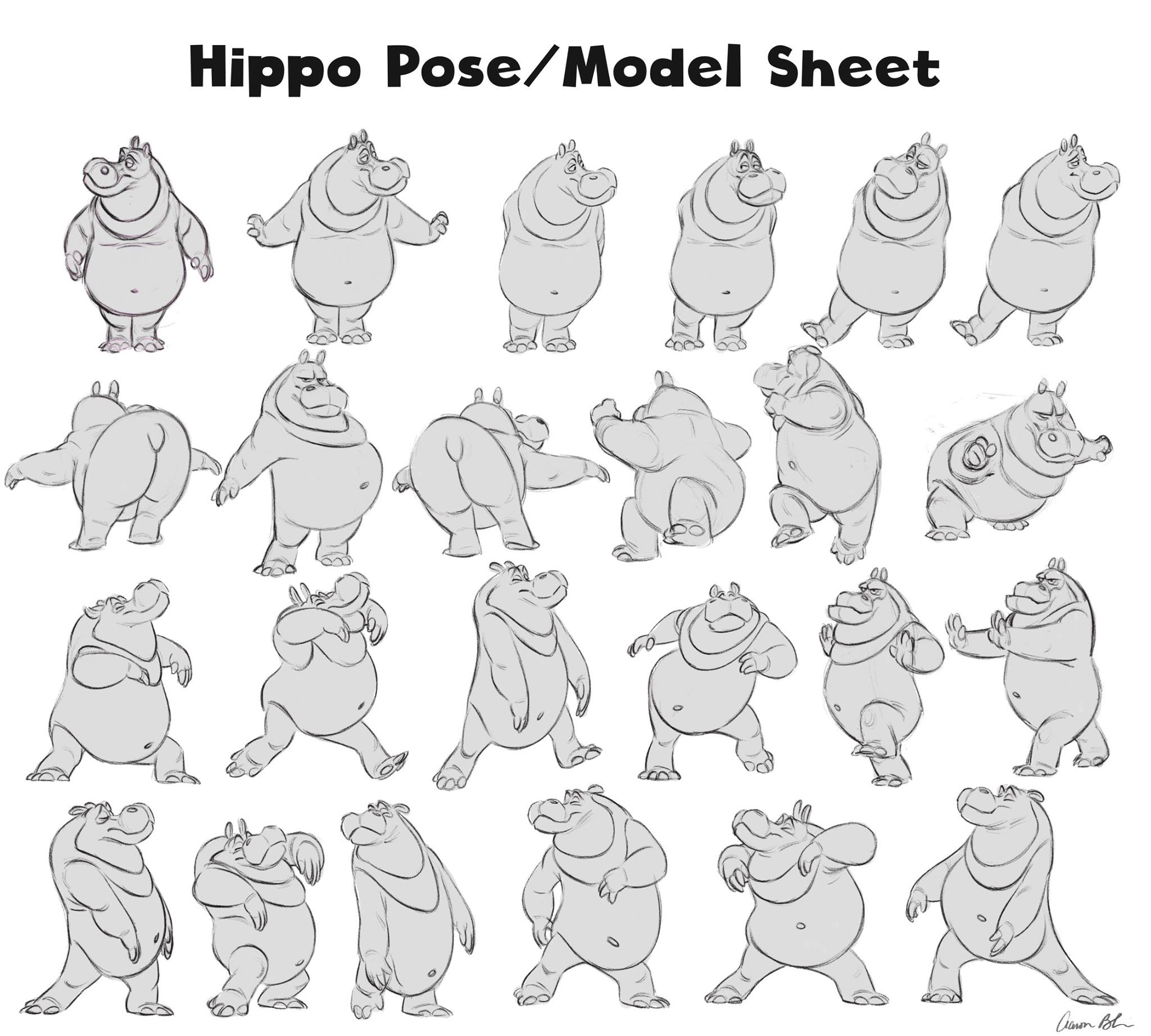 Yesterday, he posted up his "Hippo Funk Dance" with the description: "I've finally finished my dancing Hippo animation. I'll be using this animation for two upcoming tutorials, one on animating to music and it will also be part of my upcoming course on character design."
For more information about Blaise and his hippo dance, click here!