Industrial Design School's AURA Episode Airing on California by Design This Weekend
This Saturday, July 11, 2020, make sure to catch California by Design to give support to your fellow ART U students from the industrial design school as they present their work, AURA.
As you know by now, Academy of Art University, through the School of Industrial Design, is one of the sponsors for this season of the new CBS TV series, California by Design. Executive Director Tom Matano is even appearing as a guest judge in one of the future episodes.
Let's not get ahead of ourselves, though, because before that, it's the students who will be taking the spotlight, front and center. For the upcoming episode this weekend, Santiago Bastidas will be showcasing their student project, AURA, an automobile design project that their team created for their corporate-sponsored class with Peugeot Citroën.
"With AURA, we wanted to create not only this spatial journey but to target a much deeper journey. We broaden the interactions for a much more humanistic final journey," he said.
Virtual Reality in Design
Projects like AURA become possible for our industrial school design students, thanks to the incorporation of virtual reality technology in the design process. As Director Antonio Borja further explained, this "enables designers to execute evaluations in a shorter timeframe and find potential flaws or issues with their designs earlier in the process," which then gives the students more time to streamline their projects and also make the necessary adjustments to the design.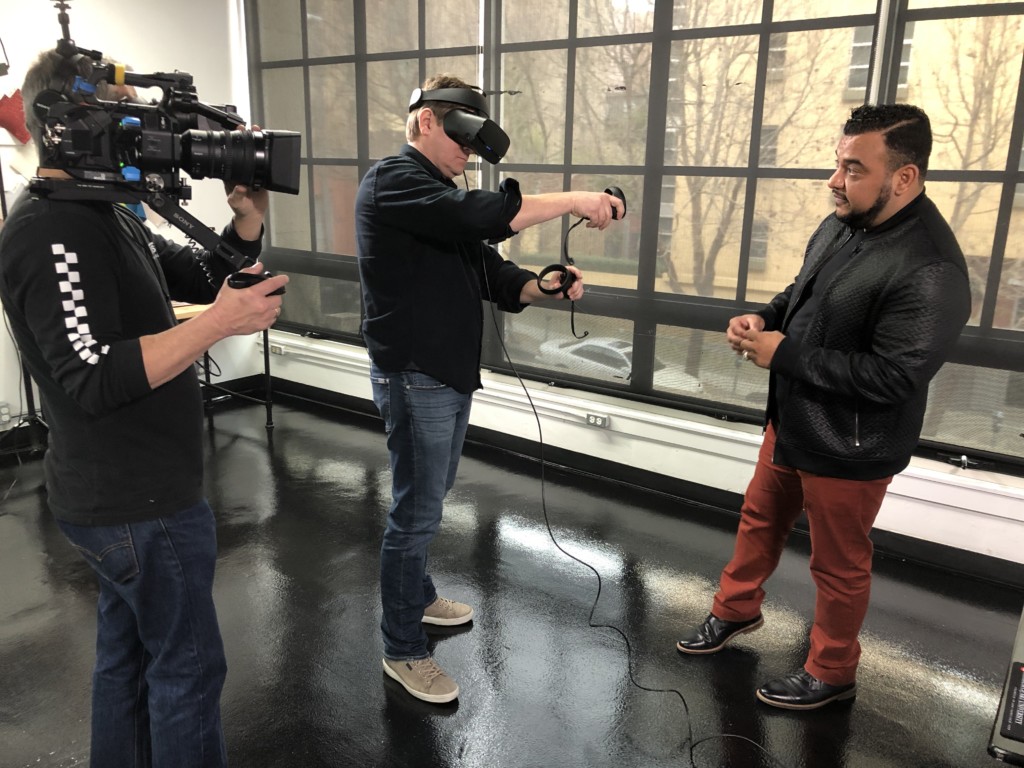 The School of Industrial Design uses Gravity Sketch for Virtual Reality Sketching and Autodesk VRED Pro for Virtual Visualization.
If that all sounds cool, that's because it is. So don't miss out and tune in for this weekend's episode at 3:00PM PDT on KCBS-LA CBS 2 in Los Angeles and 7:00PM PDT on KPIX-SAN CBS 5 in San Francisco/Bay Area.
---
Academy of Art University is open for the fall semester through online and virtual on-site. Request information with our admissions representatives to know more. Apply now to get started or continue on your creative journey with us.