Landscape Architecture in Berkeley Inspire by Light and Shadow
The owners of this home in Berkeley, California, decided to update their narrow and dated backyard and turned to Mary Barensfeld Architecture to get a fresh new outdoor space that would accommodate their family needs.
The backyard is only 23' wide and 50′ deep, however, the backyard has a 17′ elevation change, making some creative thought a must!
The design concept was inspired by a Japanese garden, aiming to use light and shadow, water reflection, material weathering and material texture as design elements.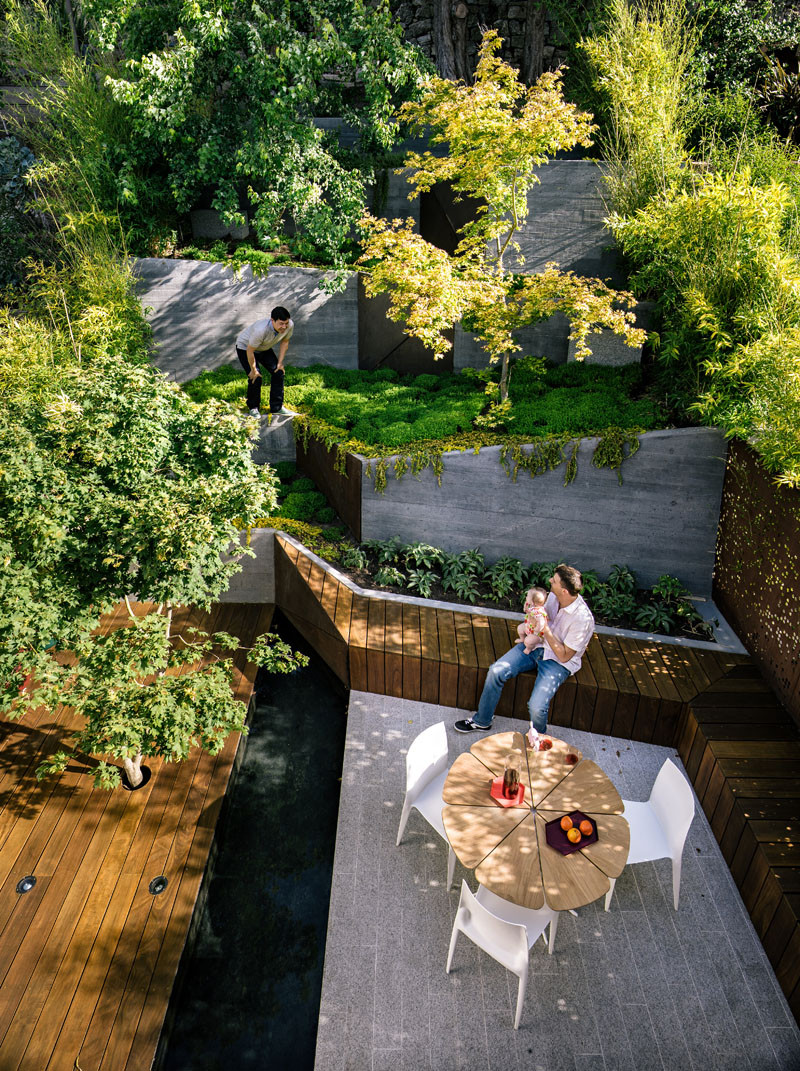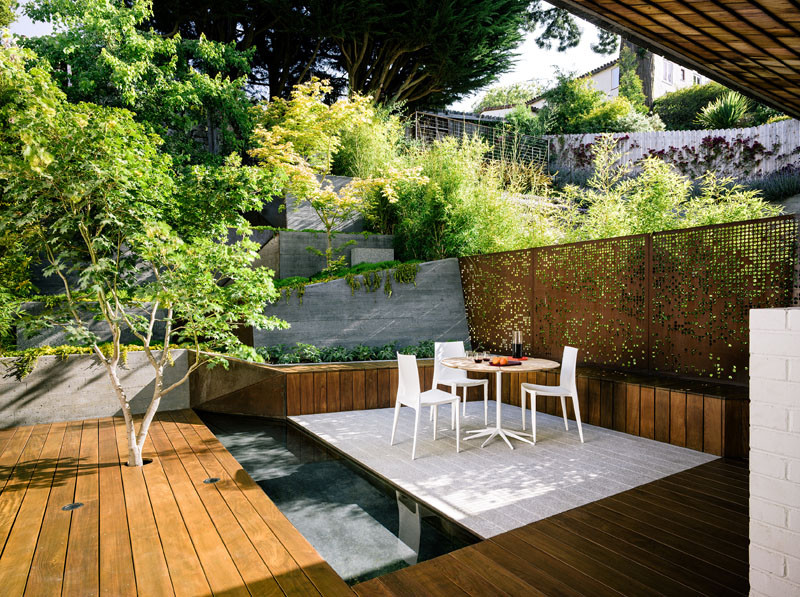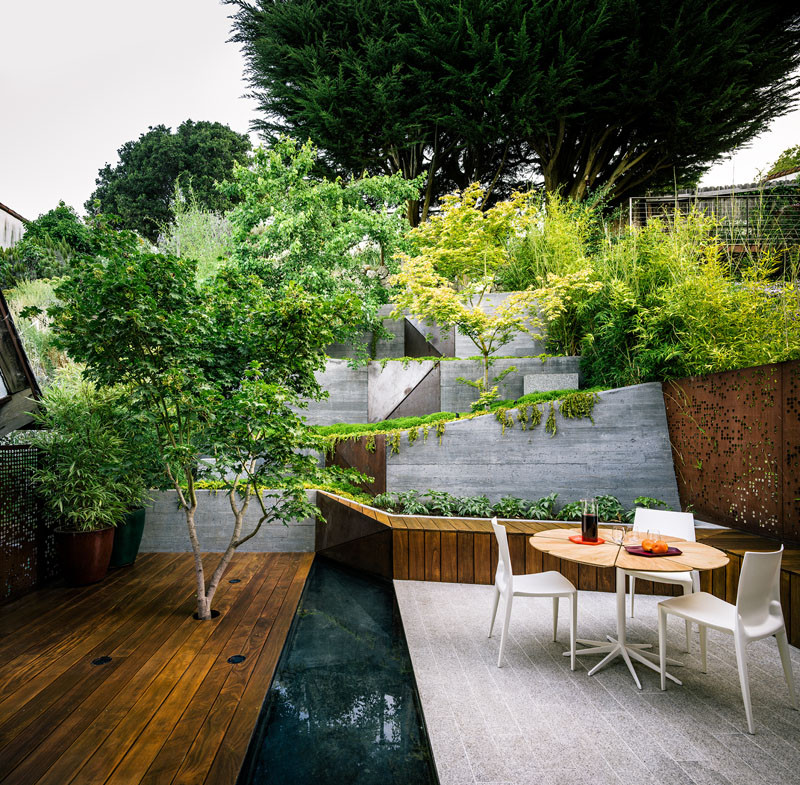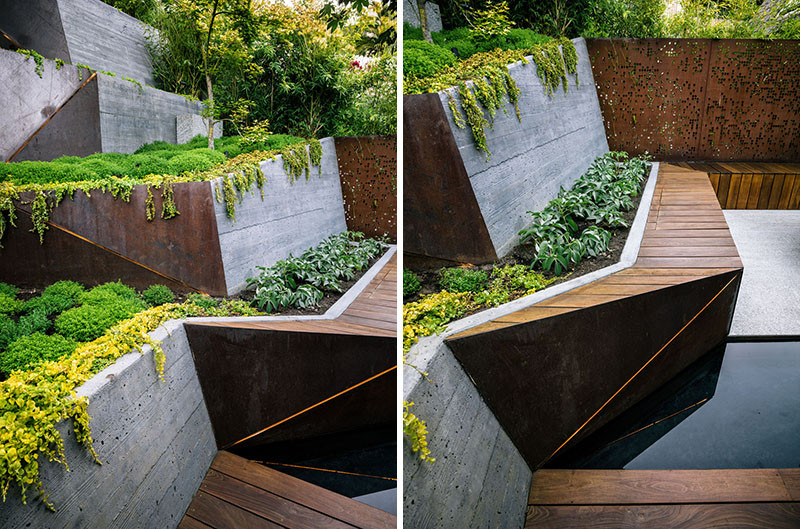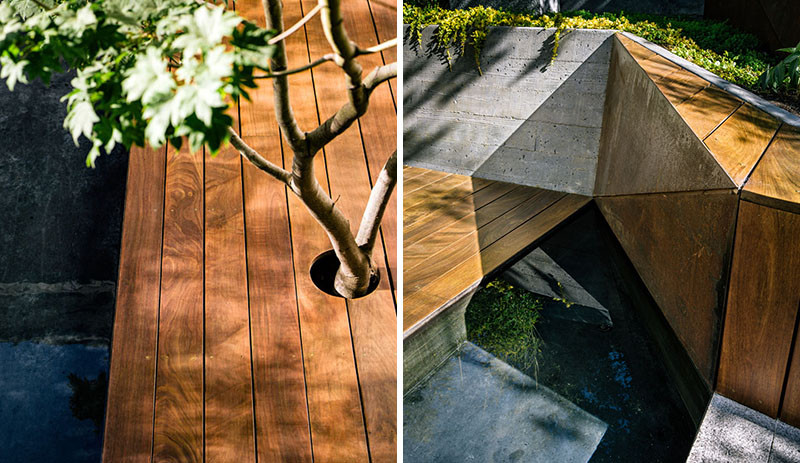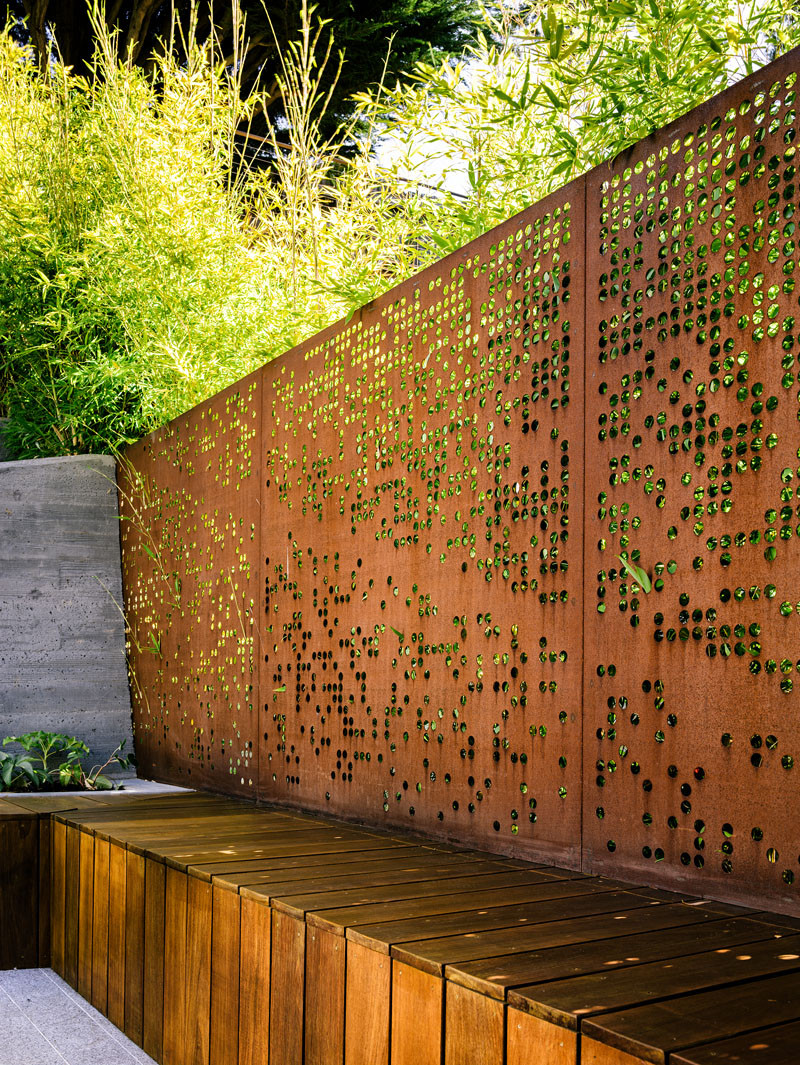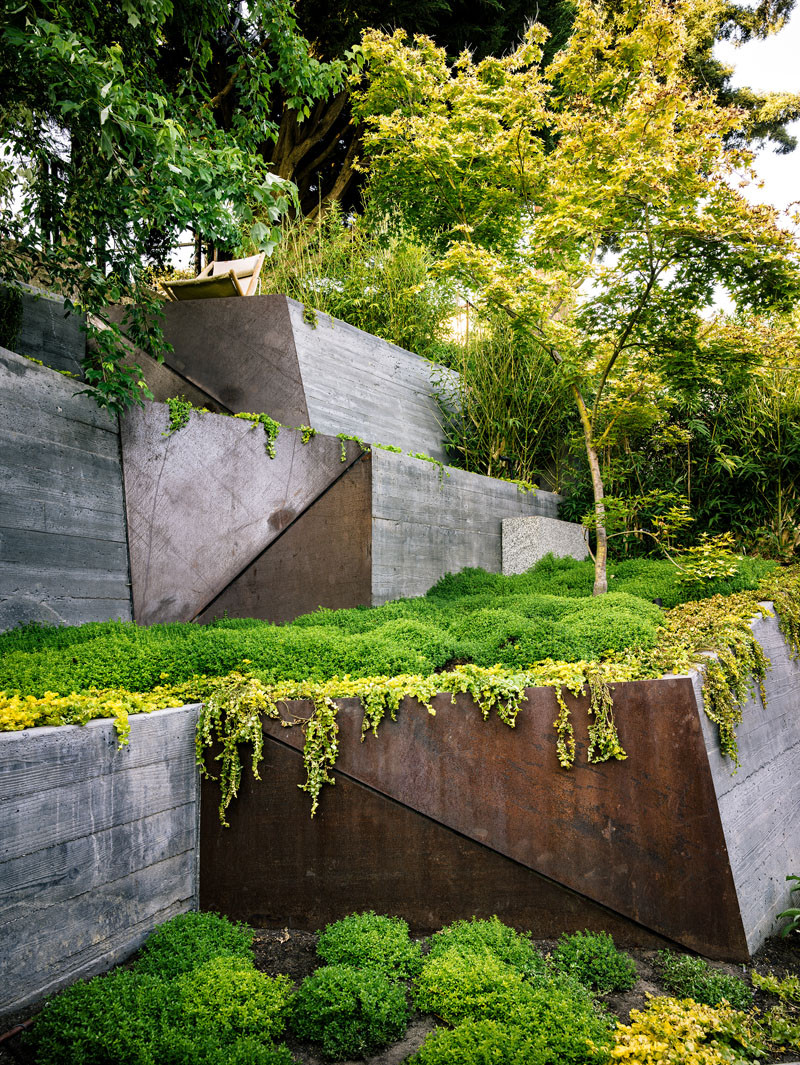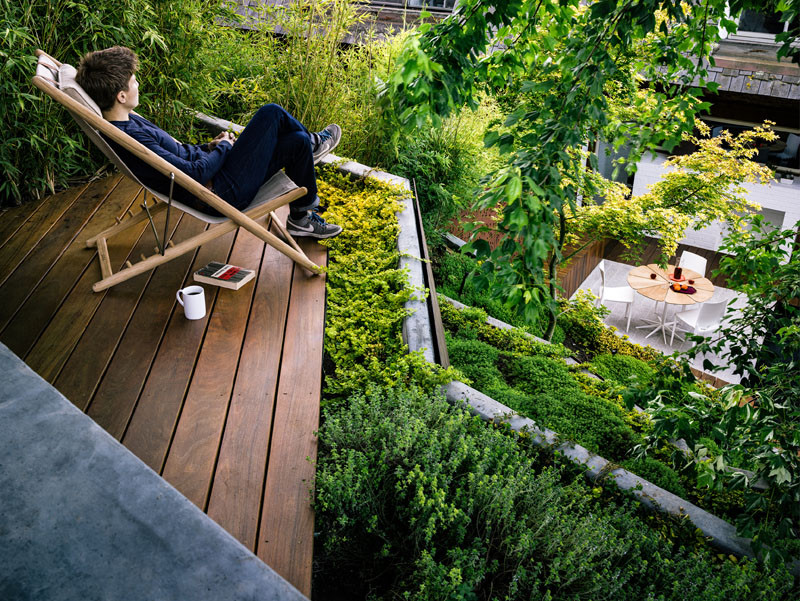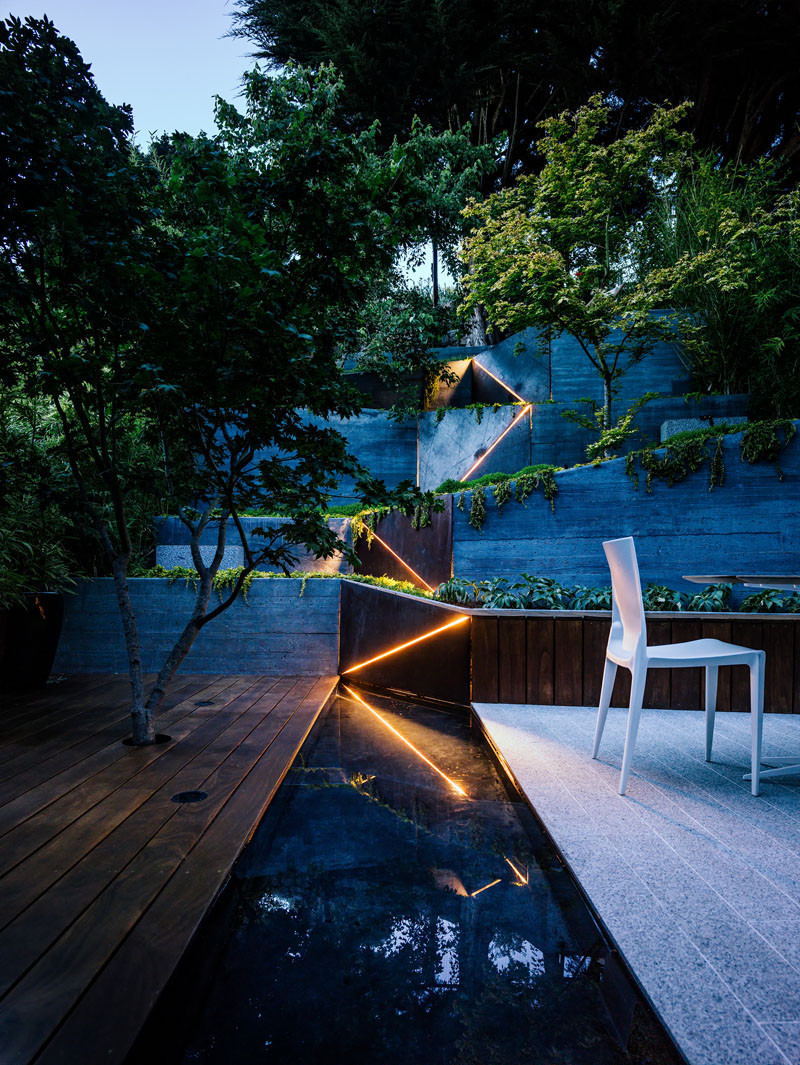 Photography by Joe Fletcher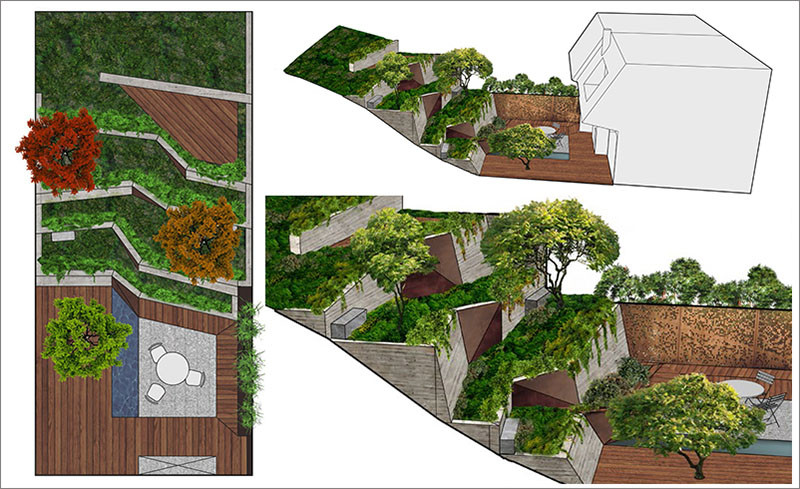 ©Mary Barensfeld Architecture