MAGIC, COLOR, FLAIR: the world of Mary Blair
A new exhibit at the Walt Disney Family Museum!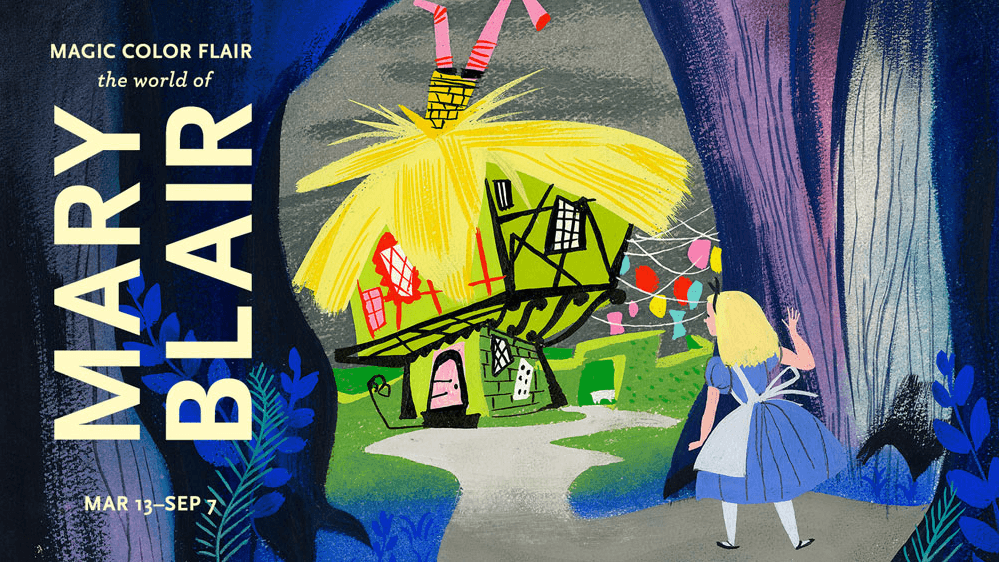 The Walt Disney Family Museum is pleased to present MAGIC, COLOR, FLAIR: the world of Mary Blair. On view from March 13 to September 7, 2014, this comprehensive exhibition explores the artistic process and development of one of Walt Disney's most original, beloved, and influential designer and art directors, Mary Blair (1911–1978). Blair's joyful creativity―her eye-appealing designs and exuberant color palette―endure in numerous media, including classic Disney animated films, such as Cinderella, Alice in Wonderland, and Peter Pan, and theme park attractions at Disneyland Resort and Walt Disney World Resort, most notably "it's a small world."
Guest curator John Canemaker—an Academy Award, Emmy Award, and Peabody Award-winning independent animator, animation historian, teacher and author—organized the exhibition to reflect the arc of Blair's career before, during, and after her years at the Walt Disney Studios through artwork, artifacts, photographs, and videos.
MAGIC, COLOR, FLAIR: the world of Mary Blair features some 200 works and explores all phases of Blair's work by examining her artistic development in three major areas: "Learning the Rules"—her student days at Los Angeles' legendary Chouinard School of Art, and her fine art regionalist watercolors exhibited in the 1930s. "Breaking the Rules"—her artistic breakthrough with boldly colored, stylized concept paintings for classic Disney animated features during the 1940s and 1950s, including Saludos Amigos (1942) and Peter Pan (1953); and "Creating New Worlds"—freelancing in the 1950s in New York where she became a popular illustrator for national advertisements, magazine articles, clothing designs, window displays, theatrical sets, and children's books.
The exhibition includes Blair's rarely exhibited student art, which was influenced by the illustrations of her mentor Pruett Carter, and her mid-to-late artworks from the 1930s as a member of the innovative California Water-Color Society which reveal an essential humanism and empathy for her subjects. The exhibition also showcases The Walt Disney Family Museum's extensive collection of Blair's conceptual artworks in gouache and watercolor—some of which have never displayed outside The Walt Disney Studios—that reveal the artist's inexhaustible creativity in design, staging of imagery, visual appeal, and unique color sensibility. Also featured are original illustrations from several of Blair's beloved Golden Books including I Can Fly (1951).