Nick Animation Studio has recently been awarded a Top 10 Internship by Vault.Com!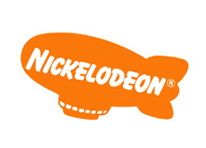 Love cartoons? So do we! An internship at Nickelodeon can launch you on an exciting, fun-filled career in children's entertainment. When people think about an internship, they envision getting coffee, running errands, and slaving away behind a copy machine where everyone knows you as the "intern". Fortunately, there is hope out there, and that is Nickelodeon Animation Studios in Burbank, CA! Here, we call our interns "Nickterns" and if you get coffee, it will be for yourself! Nickelodeon produces such hits as SpongeBob SquarePants, Avatar: The Last Airbender, The Penguins of Madagascar and Fanboy and Chum Chum…
In addition to superb internships, Nickelodeon Animation Studios offers fantastic perks! Interns are encouraged to participate in our business skills workshops and "Executive Lunches". Some of these workshops and classes include: How to write a resume and cover letter, How to Pitch a Show, Portfolio/Reel critique, Post Production, Lunches with The President of Animation and the SVP of our studio plus many more!
Nickelodeon Animation Studio has internships available in the following departments:
Animation Production (2D/CG)
Post Production
Animation Development and Current Series
Casting for Animation
Human Resources/Recruiting/College Relations
Business and Legal Affairs (Law Students ONLY)
Special Events/Facilities
The Writing/Artist Fellowship
Candidate Eligibility:
Nickelodeon's Internships are paid at a standard competitive hourly rate, so proper work authorization is needed to be employed within the United States.
Interns must be available for a minimum of 10 weeks.
Interns must be available to work a minimum of two full days per week (no weekends), but some departments may require more than two days. Typical business hours are 9:00AM to 6:00PM.
Internships are open to college juniors and seniors, though some departments also accept graduate students and law school students. *Upon acceptance, we will require a letter from your school confirming you are a matriculated junior, senior, graduate student or law student.
College credit is not required, but we will provide appropriate documentation if necessary.
Please note that we do not offer housing.
Application Deadlines:
The program runs during the spring, summer and fall semesters.
Summer semester deadline:  April 1st
Fall semester deadline:  August 1st
Spring semester deadline:  November 1st
How to apply:
Please send a resume and cover letter indicating the semester you are applying for, available days and the area(s) or shows of interest – – (MS Word or Adobe attachments only).
Please note, due to a high volume of applications, we cannot respond to every applicant nor are we able to accept phone calls.