Sculptural Ceiling in Shanghai
Interior Designer Alberto Caiola was in charge of the overall design of this coffee shop in Shanghai. The idea was to design something unique that would draw people into the space. The structural ceiling appears to flow from the outside in creating a unique flow into the bright and open café.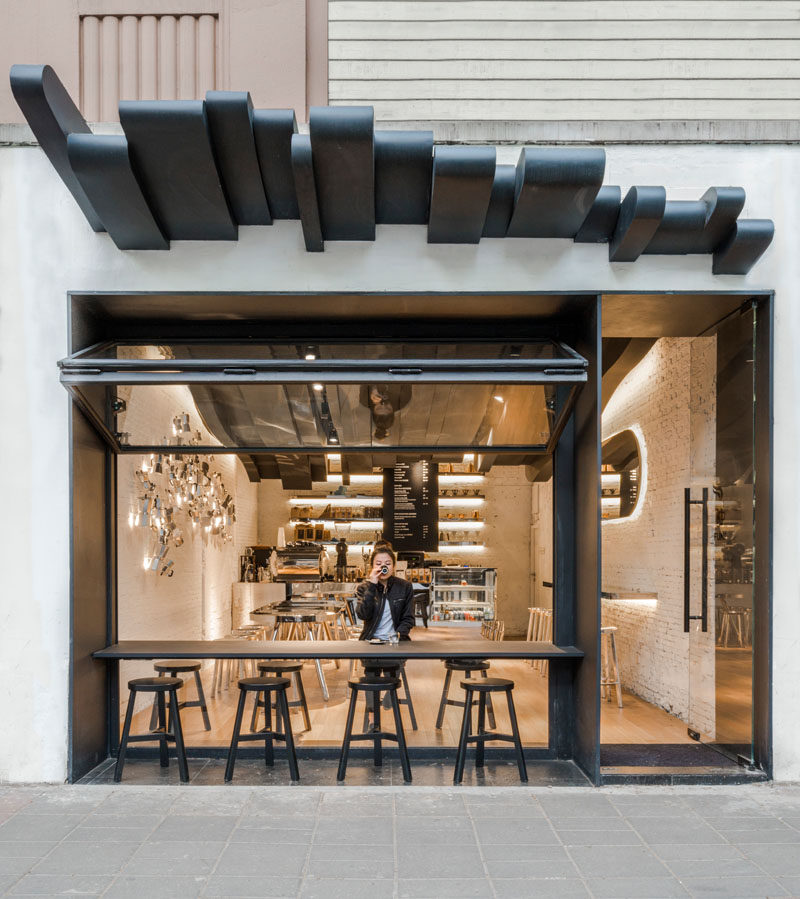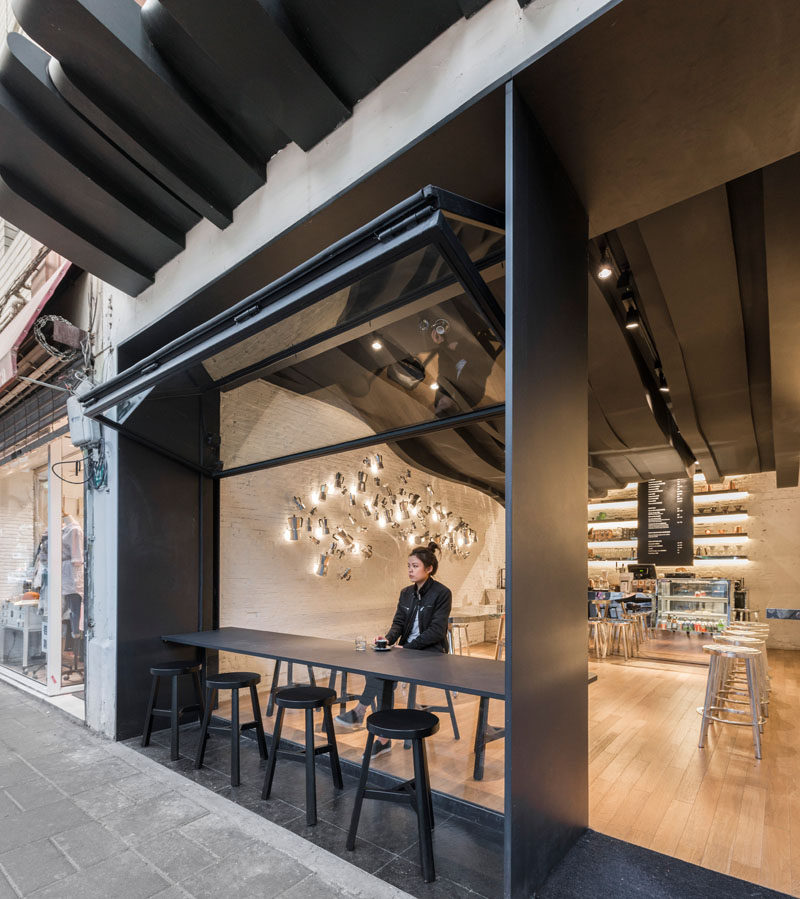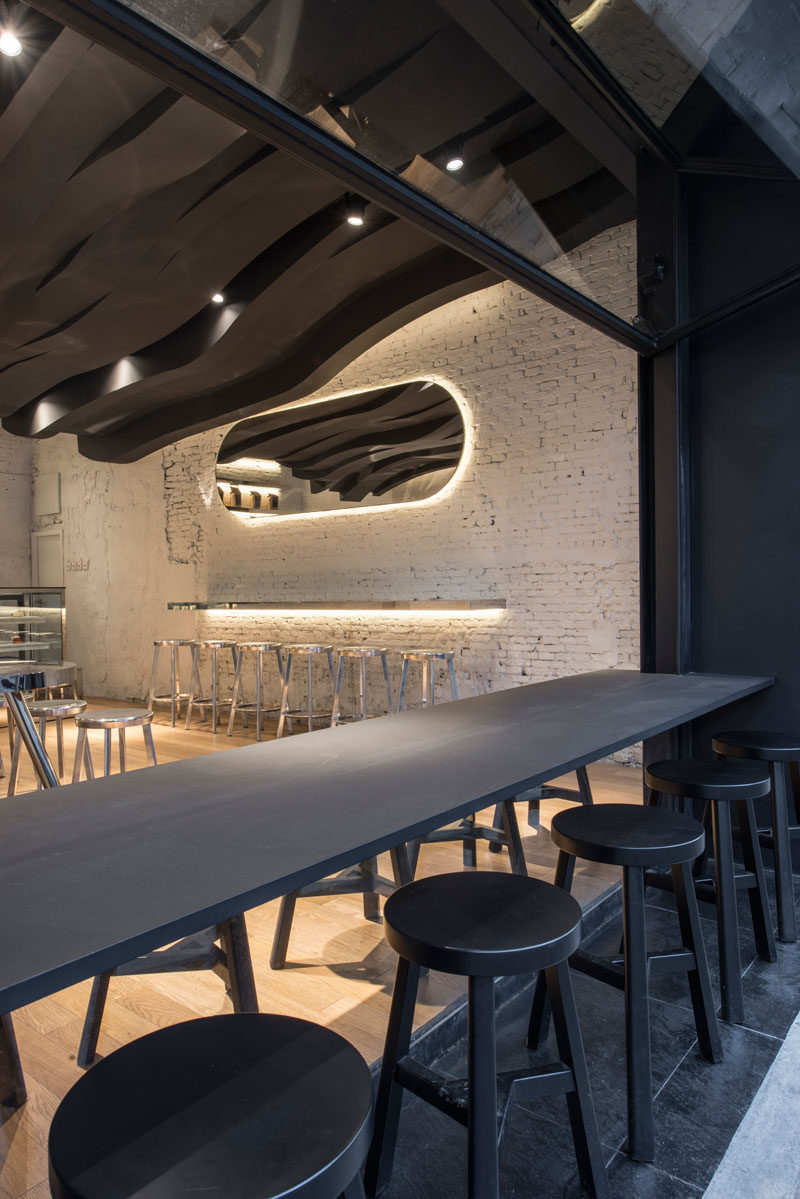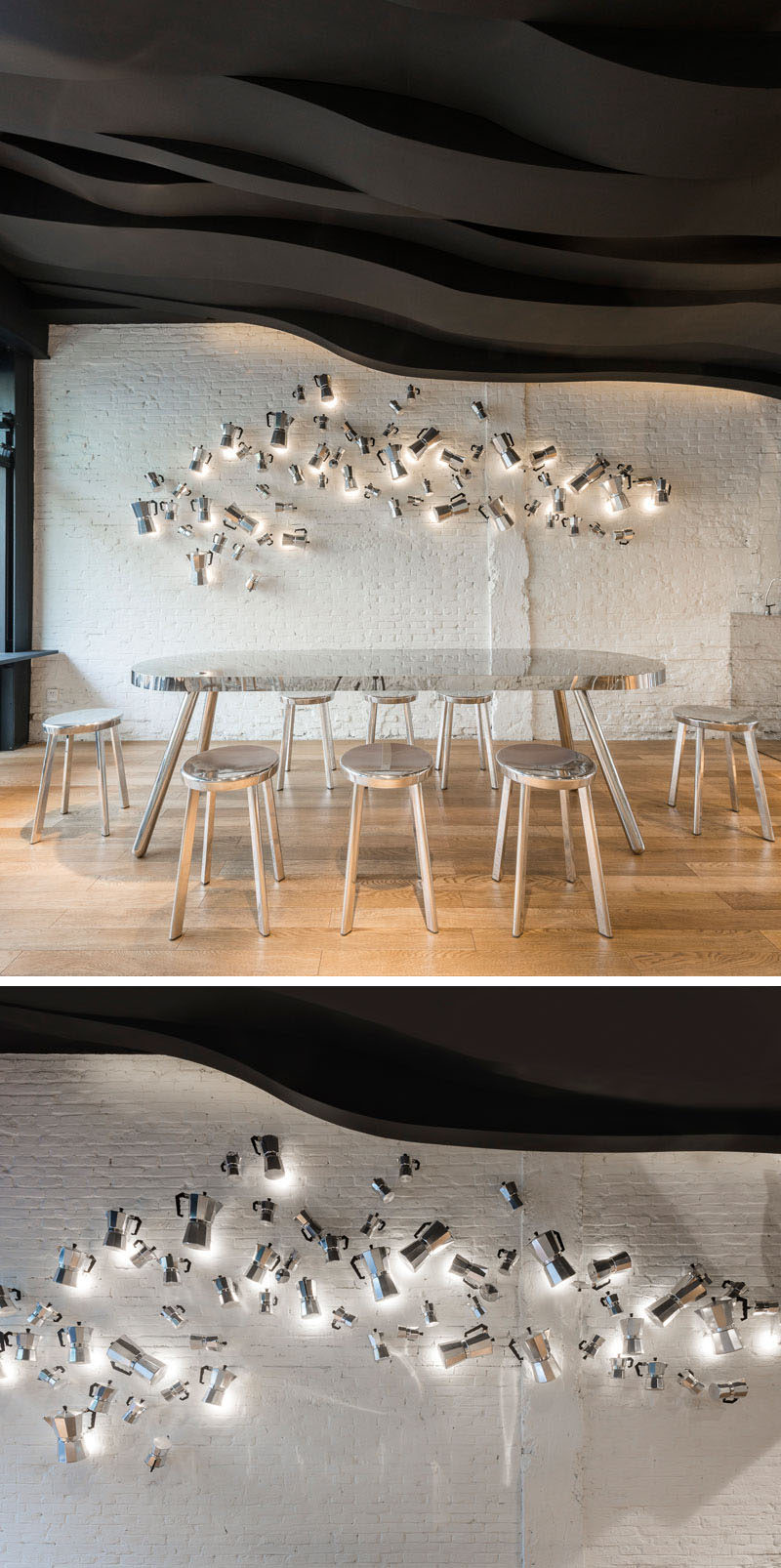 The use of reflective materials creates a the effect that the space is larger than it actually is.