The Coffee Bar by jones | haydu
We walked by this edgy coffee shop on Kearny street right next to Saint Mary's Garage, across from the Bank of America plaza in San Francisco and it caught our attention. The large concrete shear wall, placed between the garage space and the sidewalk after the Loma Prieta earthquake, was partially responsible for making the area undesirable for retail. Over time,  the area become underutilized.
The architects' intention was to design an attractive coffee shop while simultaneously revitalizing this neglected part of the neighborhood.
Thanks to the architects' intervention, the shear wall was opened and used to connect the interior space with the sidewalk, instead of separating them. Existing concrete and piping were left exposed and the exterior was clad in scorched wood which fades into the wood's natural color towards the top part of the facade above the opening. The coffee bar acts as a place where people can attend workshops to experiment with and explore the trends of the coffee industry.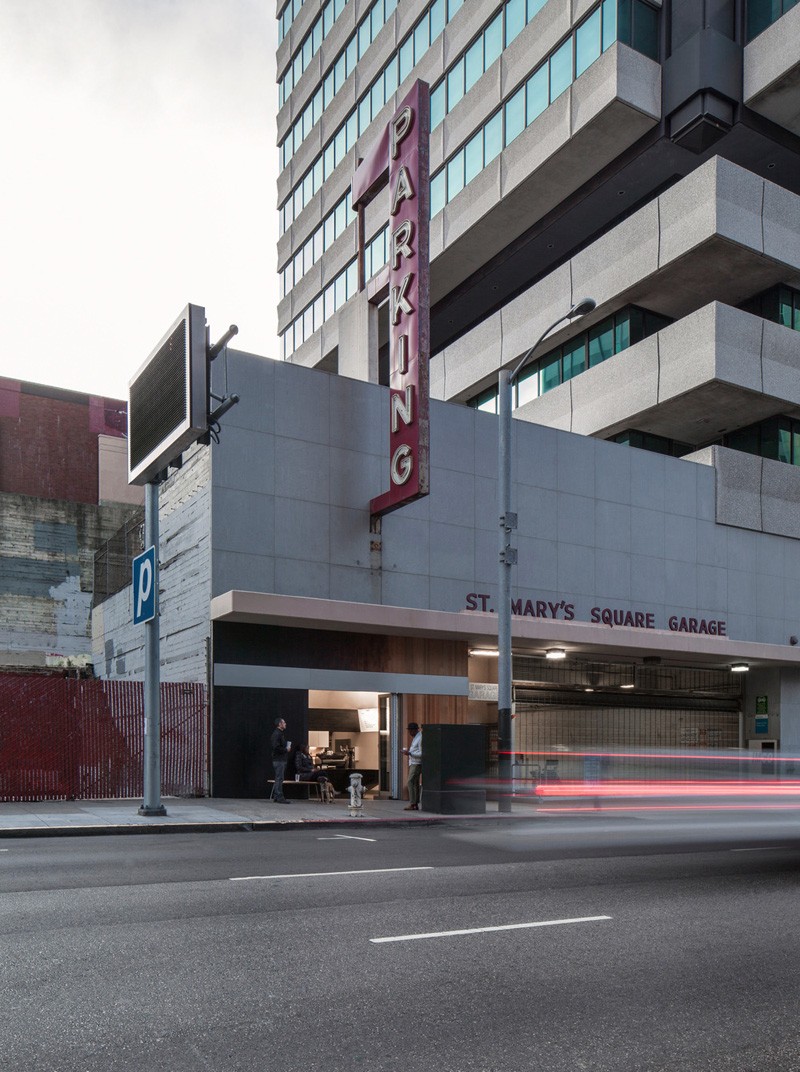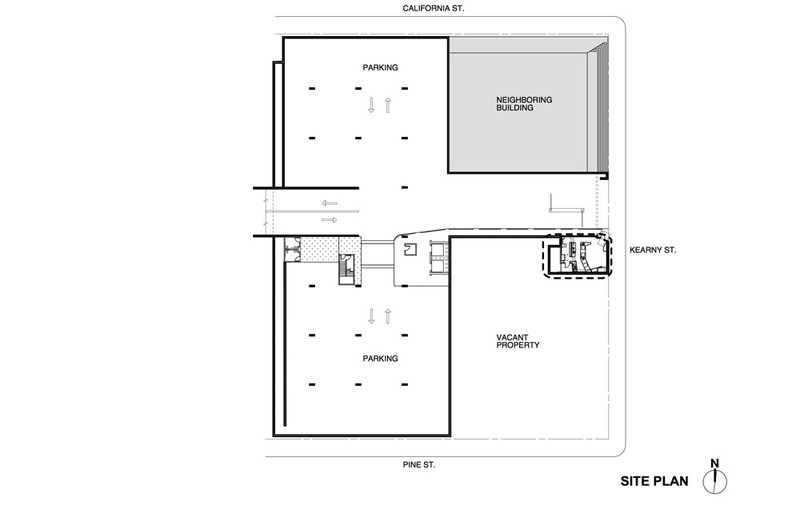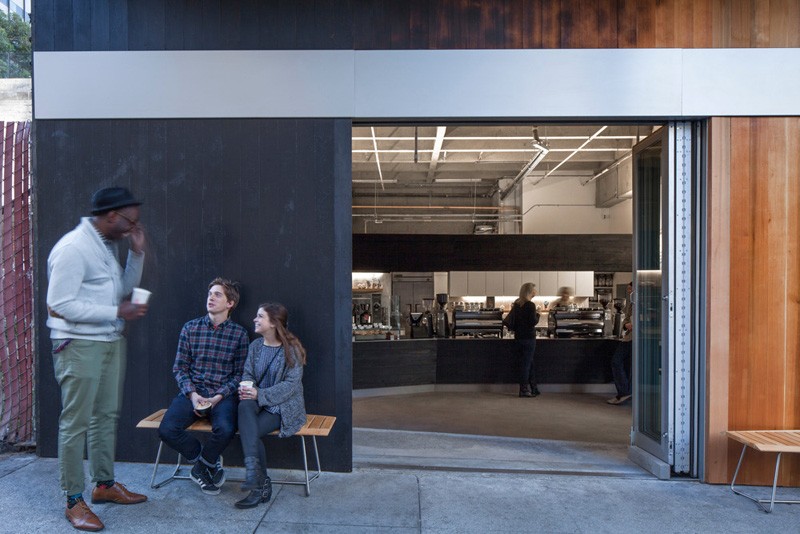 About the project
The primary objective for this tiny cafe in the heart of downtown San Francisco was to bring epicurean level coffee at a rate and speed to meet the Financial District's demands while simultaneously revitalizing a stretch of sidewalk that has been fallow for over twenty years. Coffee Bar serves as a workshop to explore, experiment, and embrace the trends of the coffee industry.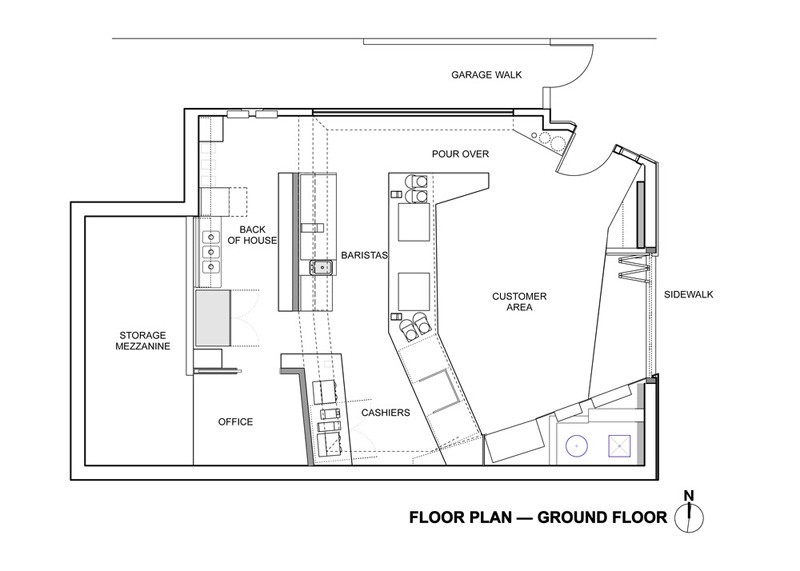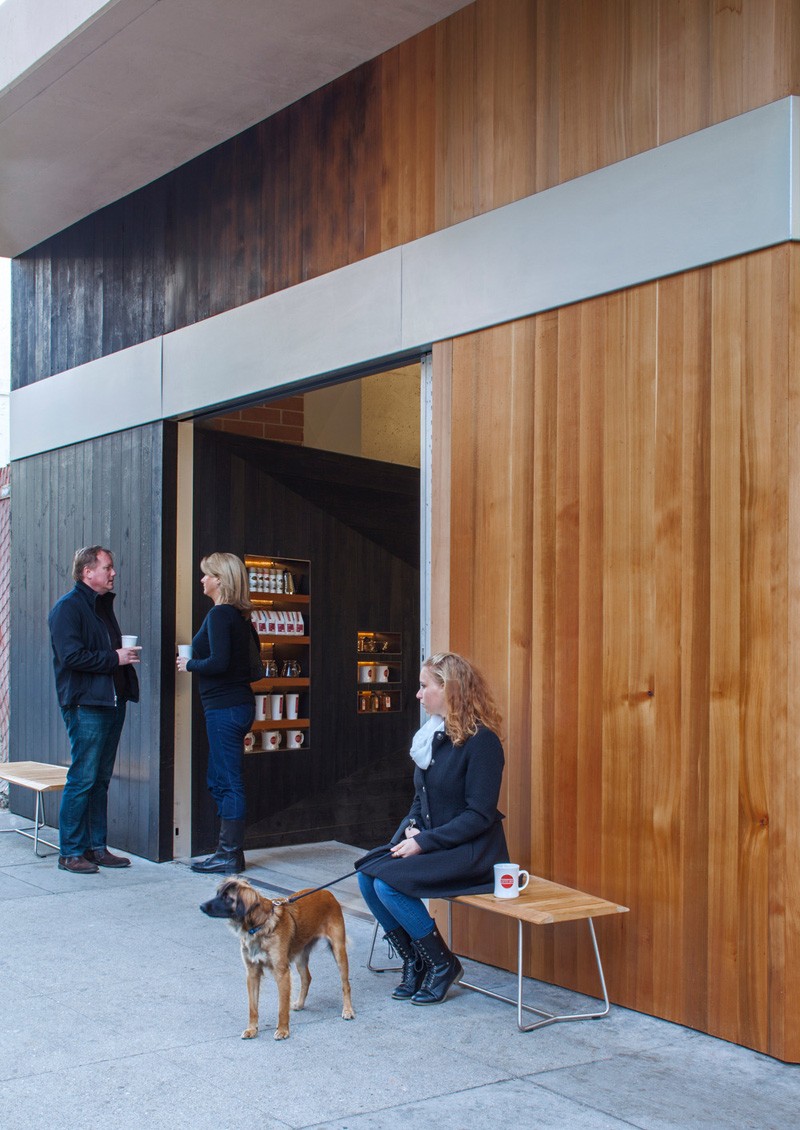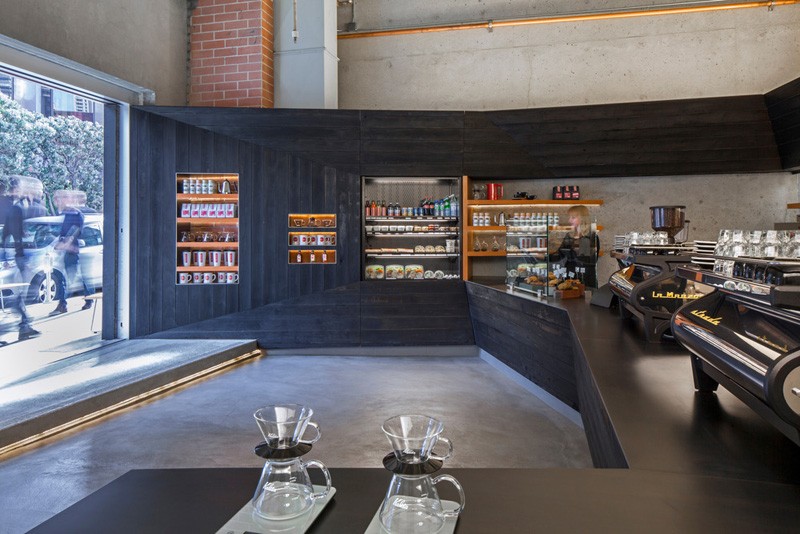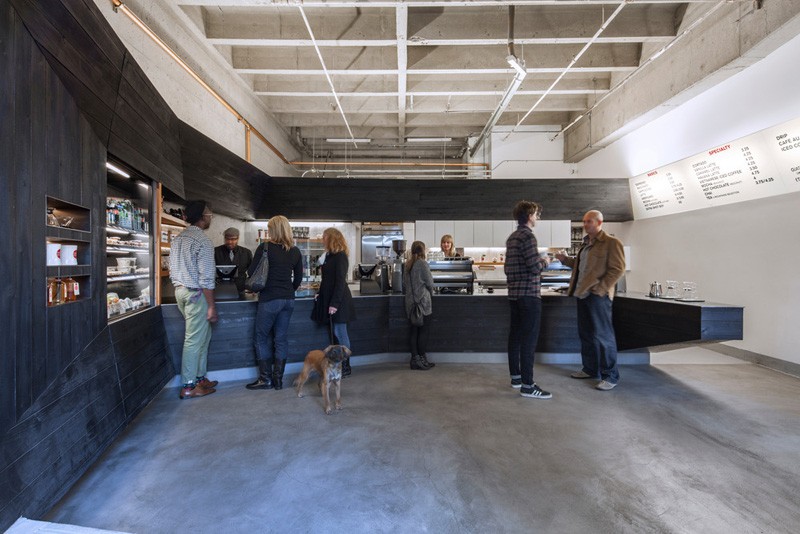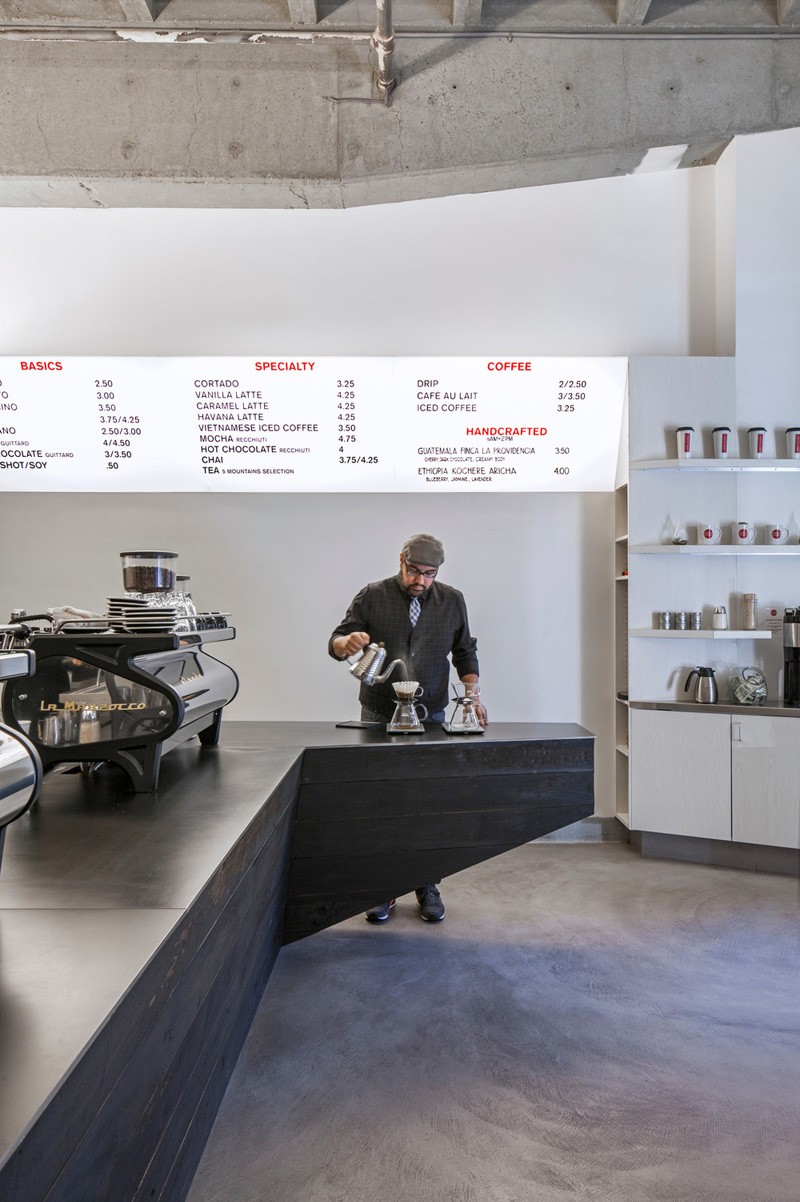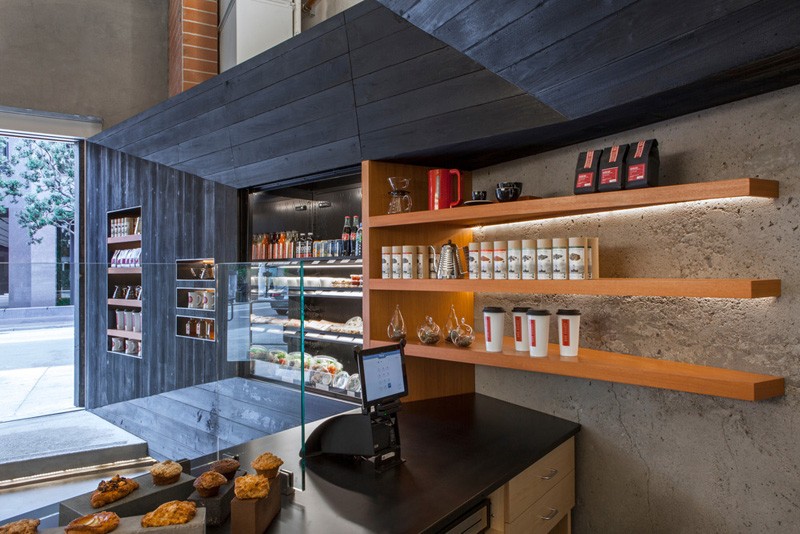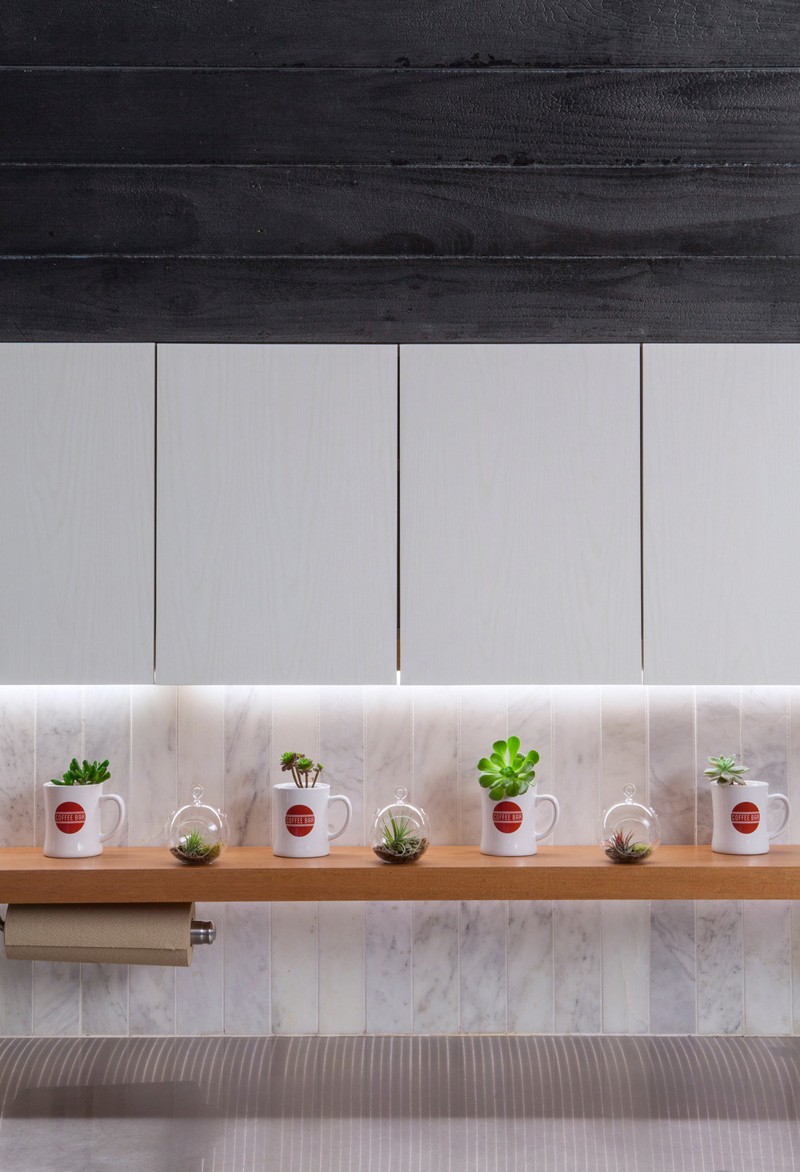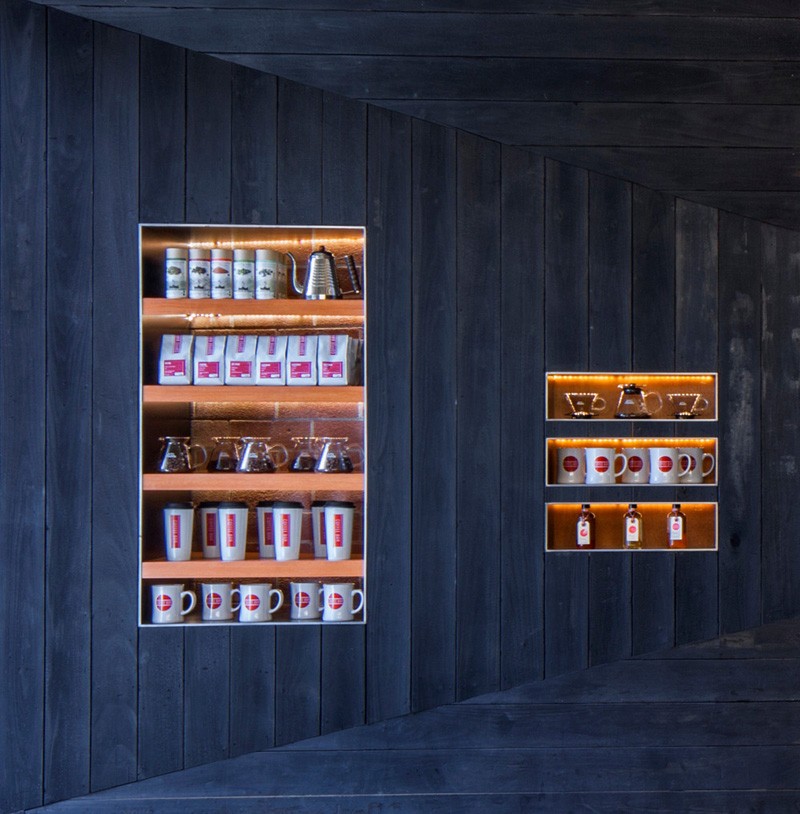 Photography by Art Gray