Damon K. Sperber: Acting Faculty Spotlight
Each week will be spotlighting one of our faculty members in this blog on their advice to aspiring actors and how they found success. This week, we are spotlighting our Associate Director, Damon Sperber.
There isn't a better way to start off our Faculty Spotlight other than with the one and only Damon Sperber.

Q: How did you get to where you are today?
DS: I think the easiest way to answer this question is to look for the heart of the journey: patience, effort, perseverance, passion. As I look back, I don't think I really had a clear vision of where acting would take me. There was a lot of dreaming, opportunity and naïveté mixed together.
Acting is complicated for me. It has been the most rewarding and most challenging professional and internal struggle that I have experienced. Mostly love and at times dislike.
I think having mentors and establishing professional partnerships like the one I forged with Diane almost 15 years ago now, have been so instrumental in why I'm sitting at this desk at 466 Townsend writing these answers to your questions.

Q: What are three tips of success that you can give to aspiring actors?
DS: Effort, dependability and determination.

Q: What motivated you to stick to acting as a career?
I have yet to find something that feeds me like acting has and trust me, I have tried.

Q: What is a film or play that inspires you? Why?
DS: Star Wars. As a 7 year old, it was the awaking of cinematically representing where my imagination could possibly live.

Q: Number one tip for auditioning?
DS: Be prepared.

Q: What had been your biggest accomplishment as an actor?
DS: What has been your biggest challenge? Playing Romeo in Romeo & Juliet in grad school. It was my first big lead and while I wasn't very good, I felt a strong sense of accomplishment despite my fear.
As a professional, I recently hosted a PBS pledge drive in San Francisco and that was very exciting.
Biggest challenge was tanking a commercial I had been cast in because I was not as prepared as I needed to be. My agent called me after the shoot because the client had complained and that was a phone call I will never receive again.

Q: What makes the AAU acting department different?
DS: I would put our faculty up against any in the country. I also think the blend of stage and camera training and the depth of the training is really unique.

Q: If you can be any animal in the world, what animal would you be and why?
DS: Lion. Because no one would mess with me. Polar bear second, but since I don't like the cold, please see my first response.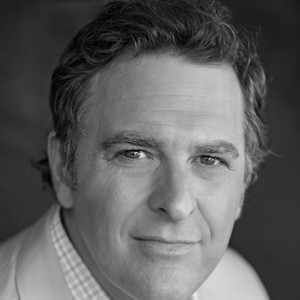 Damon K. Sperber has worked as an actor for over twenty years. A graduate of UCLA (BA in World Arts and Cultures-Theater) and the American Conservatory Theater (MFA), Damon has appeared in theater, television, film, commercials and on radio. Damon is also a proud member of the Screen Actors Guild, Actors Equity Association and AFTRA.
In addition to acting professionally, Damon's experience working with casting directors (he's worked in New York and Los Angeles to develop and cast talent for Broadway, off-Broadway, and regional theater) has informed his techniques for honing the tools required of the working actor.
"The journey of the actor is a rewarding and challenging process. It requires total commitment and focus. Combined with a meticulous attention to detail and technical proficiency, the actor must also bring honesty, integrity and a childlike freedom to utilize and develop their imaginations fully."