Alumni Behind the Scenes: Frozen 2
Seeing cool alumni work from our proud graduates gives us all sorts of warm and fuzzy feelings inside—even at the peak of winter.
Apparently, it wasn't just Elsa who wasn't bothered by the cold, because these School of Animation & Visual Effects graduates hopped on board the Frozen 2 train.
This sequel to the winter wonderland of a film that has entranced kids (and kids-at-heart) all over the world brings back the unlikely crew of Anna, Elsa, Kristoff, Sven, and everyone's beloved (fortunately preserved) snowman, Olaf.
This time, they set out in search of the origins of Elsa's powers so they can once again save their kingdom. Their adventure brings them to an enchanted land, in a forest spellbound to perpetual autumn.
Actress Evan Rachel Wood (Westworld) joins original cast members Kristen Bell (Veronica Mars, The Good Place) and Idina Menzel (Wicked, Rent) to voice the character of Queen Iduna.
Frozen II opens in theatres today. Again, a warm and hearty congratulations to our Academy graduates for this awesome alumni work they've done!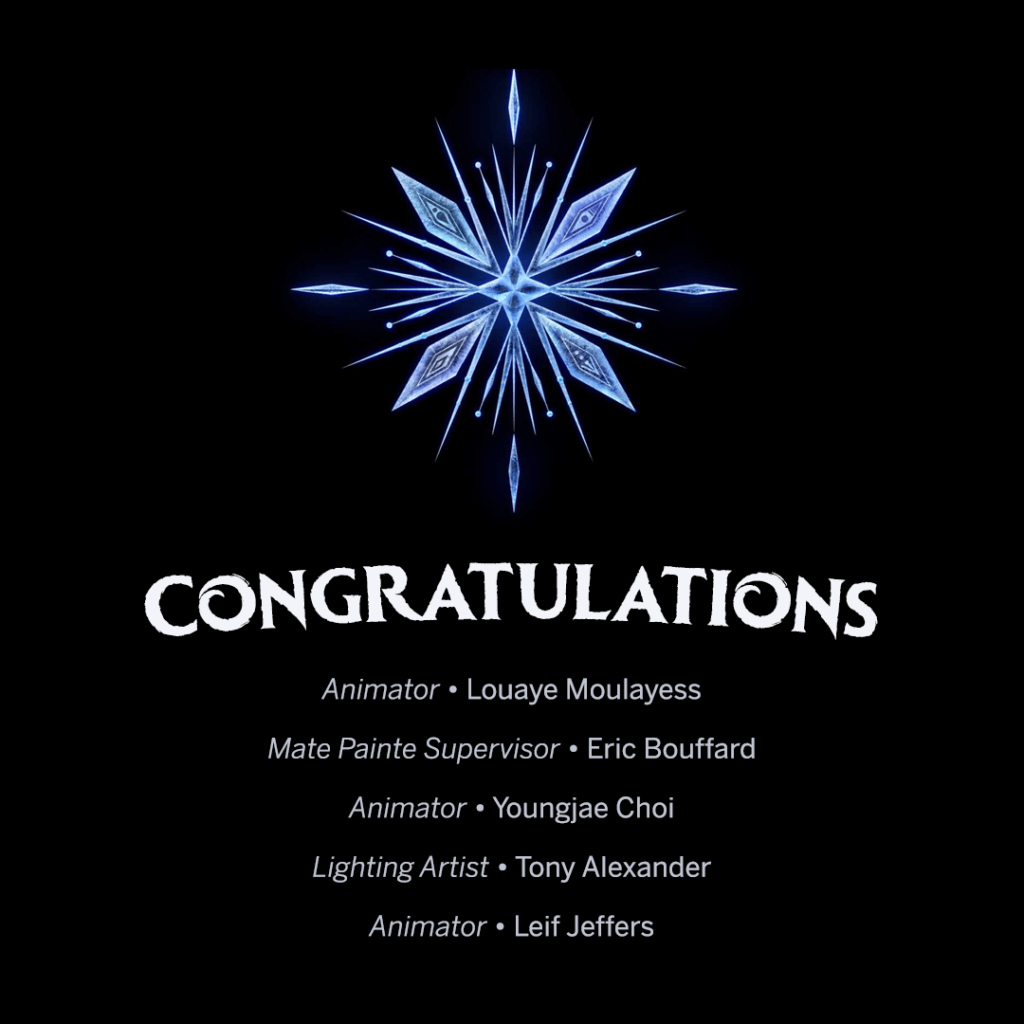 ---
Ready to get started on your dream animation career? Apply now to Academy of Art University's School of Animation, ranked among the top 10 in the world. You can also request information on other degrees and programs offered, financial aid, and housing details from our admissions representatives.
---
Hero image courtesy of Attack on Geek