Diamonds Aren't Forever: How the Jewelry Industry is Shifting
Change is coming to the jewelry industry—and not just in the form of copper and nickel! For decades, the jewelry business has emphasized the need for traditional diamonds. The industry has targeted male Baby Boomers by pushing them toward purchasing diamond jewelry, escalating the gem's social status and appeal. However, in most recent years, it turns out many consumers—especially women—are actually happier and more interested in purchasing colored gemstones, contesting the diamond's reputation as the sought-after stone.
According to Marty Hurtwitz, CEO of MVI Marketing, there is a new generation of consumers that the jewelry industry should be targeting that deviates away from the push for diamonds to male audiences. With the shifting trend, jewelry businesses should redirect their focus toward self-purchasing females and Millennial consumers looking for out of the ordinary jewelry such as colored stones, according to Hurwitz.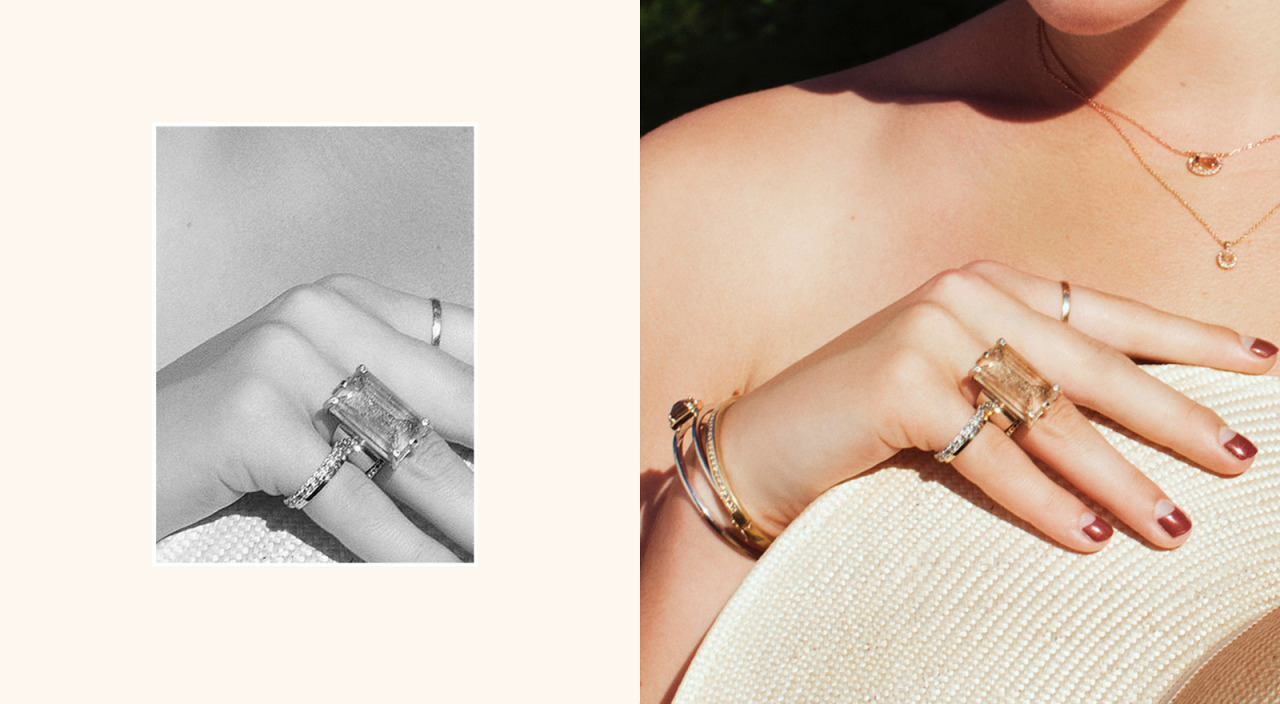 "There's a lot of opportunity for brands that are willing to go in a new direction, and a vast opportunity to capture these consumers for life," Hurwitz said in an interview for the December 2016 issue of MJSA Journal. "But if you're waiting for things to get back to 'normal,' you're going to be disappointed."
Many jewelers are seeing an increase in the demand for colored stones and the market is making its move to meet this shift in taste. In addition to the way gemstones look, consumers have become more conscious about responsible sourcing, including concerns about lab-grown versus mined diamonds. With the look and sourcing of gemstones becoming important factors for modern consumers, now is an important time for the industry—those involved and emerging—to get ahead to meet these changes.
"Regardless of any 'Diamonds are a Girl's Best Friend' lyrics, research shows women actually prefer colored stones," Academy of Art University School of Jewelry & Metal Arts Director Charlene Modena said. "With this in mind, when buying colored stones as a gift or for yourself, be sure you're dealing with a reputable vendor and ask questions about color and stability enhancement."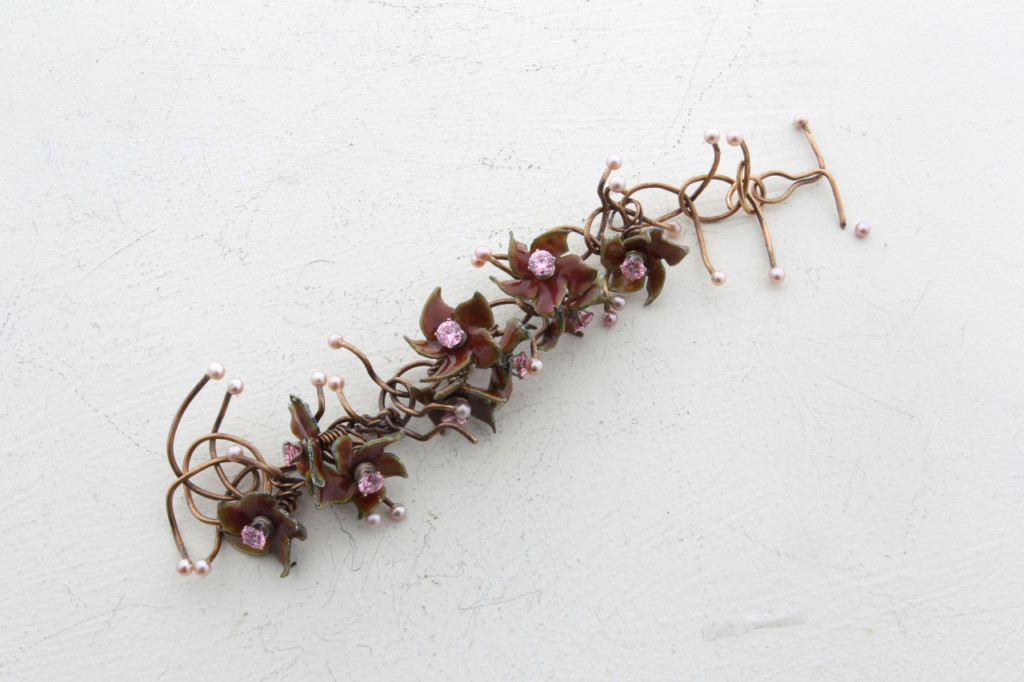 (Ring with blue stone (top) and bracelet with pink stones (above) made by Academy of Art University BFA student Wonhee Kim.)
When choosing gemstones, it is important to consider the color, cut, clarity, and carat. Every gemstone has a unique color range and its cut should complement the display of color and light on the gem. The clarity of a transparent gemstone refers to any internal surface characteristics or imperfections. Be mindful of any inclusions or external cracks that may blemish the gemstone. Lastly, the carat—the weight of the gemstone—often influences the price of the jewelry.
"As the jewelry industry changes, it is critical that jewelry students and professionals understand the importance of creating innovative jewelry, and its relationship with responsible sourcing," Modena said. "While learning many traditional aspects of jewelry-making, students from our program also learn how to produce contemporary jewelry from ethical as well as recycled and repurposed sources. With this, they are able to walk away with the skills and mindset encouraging them to become ethical and responsible jewelers."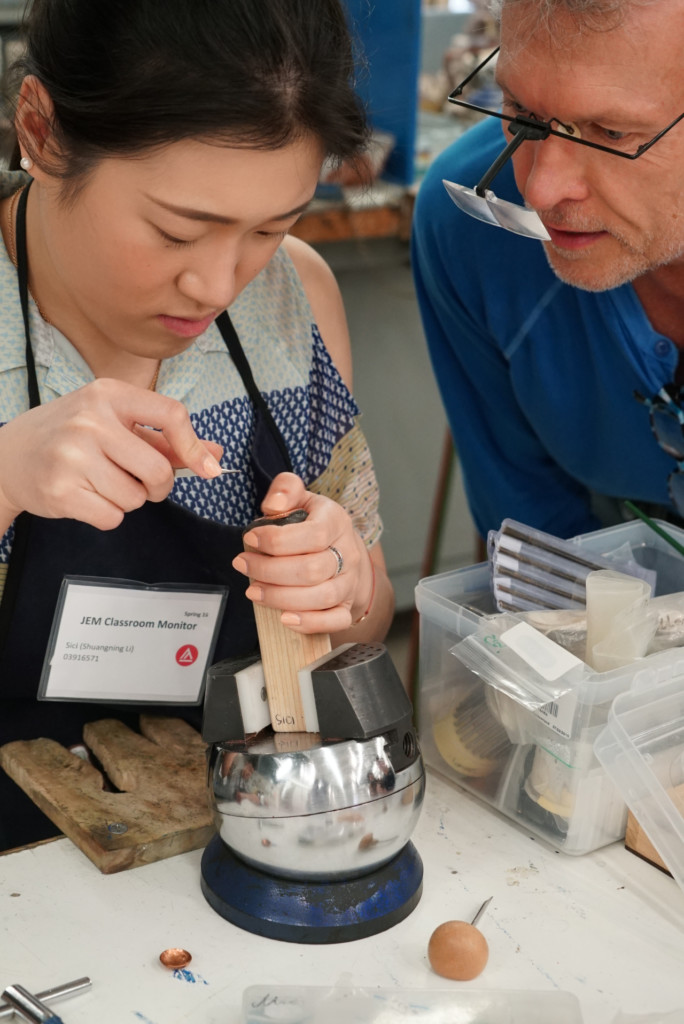 Academy of Art University offers one of the premiere jewelry and metal art programs in the country, with alumni working across the globe in the industry. The Academy's School of Jewelry & Metal Arts is designed to nurture personal creative visions and support students in acquiring the skills to bring them to life. Students have the opportunity to learn key principles, as well as traditional and contemporary techniques—including stone-setting, enameling, soldering and welding, casting, mixed media, 3D and laser cutting techniques, and more.
(Above: Jewelry by Academy of Art University alumna Anna Sheffield. The Anna Sheffield collections are crafted from the most exquisite materials and with the utmost attention to detail.)