Alumni Success: Azita Mireshghi Lands Cover of 1968 Magazine
With one of her thesis necklaces, Majesty, landing the cover, eight of Azita's bold pieces can be found in the Winter 2017-18 issue of 1968 Magazine, an upscale fashion and art magazine dedicated to providing original and creative editorial content.
Azita discusses her recent success and the collaborative process in an interview with Academy Art U News, emphasizing the importance of high-quality photos and attention to styling to truly make portfolio work shine.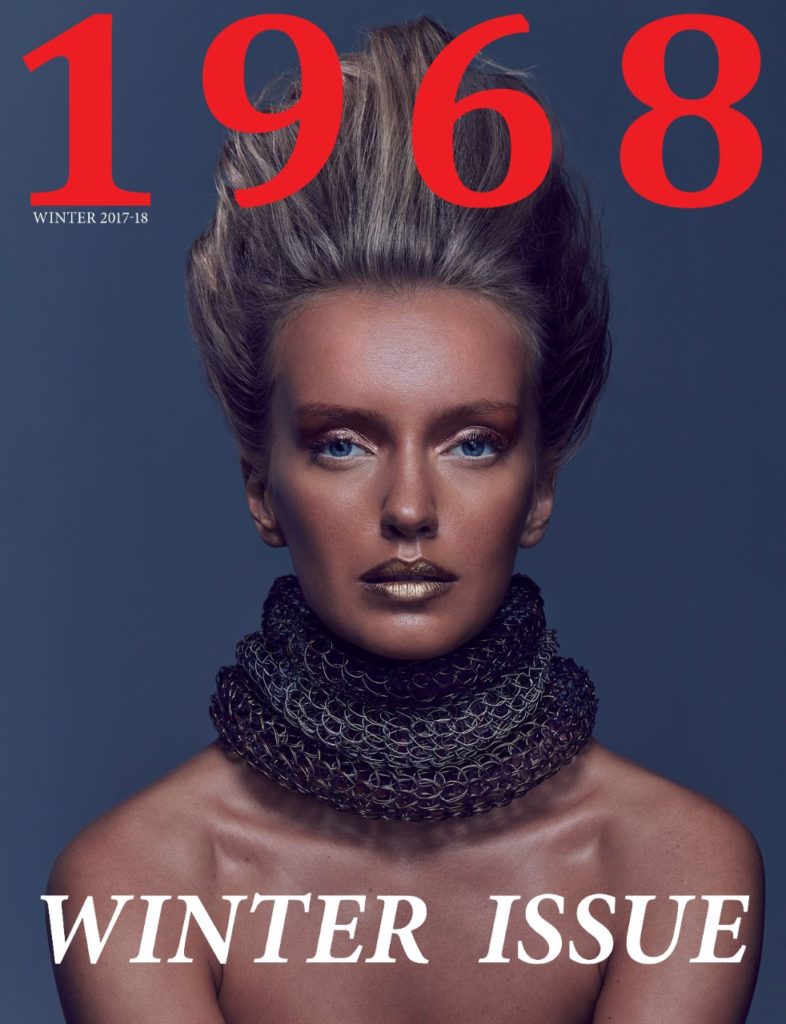 "Connecting with photographers and stylists who understand her art has provided Azita with the exciting opportunity to get pictures of her jewelry published both online and in hard copy, nationally and internationally," said Modena. "
Seeing these styled images of work by a recent graduate has not only raised the 'how to photograph your work' bar for our students, but has been an absolute inspiration as well."
Mireshghi advises jewelers to be on site during photo shoots but warns that isn't always possible. "Sometimes they are in a very small space with lots of people," she said. "If the shoot is for you and your jewelry, talk to your stylist beforehand about clothing and the look you're going for. If it's focused on something else, you can't really tell the stylist what to do."
Head on over to academyartunews.com to check out the article in its entirety, and see the stunning photographs below!