Financial Aid 101: What's FAFSA all about?
---
Stop stressing, and start learning! Let FAFSA help pay for your education.
So, you got an acceptance letter to the university of your dreams. (Hooray!) Now what? As much as it is exciting to start a new school, it can also be really stressful when thinking about all the textbook costs, housing, and tuition. That's why we're kicking off this new series, Financial Aid 101, to provide the resources you need to help you pay for your tuition.
In this first article, we're focusing on FAFSA and how Academy of Art University students can work with the financial aid office to get a personalized plan to pay for school.
What is FAFSA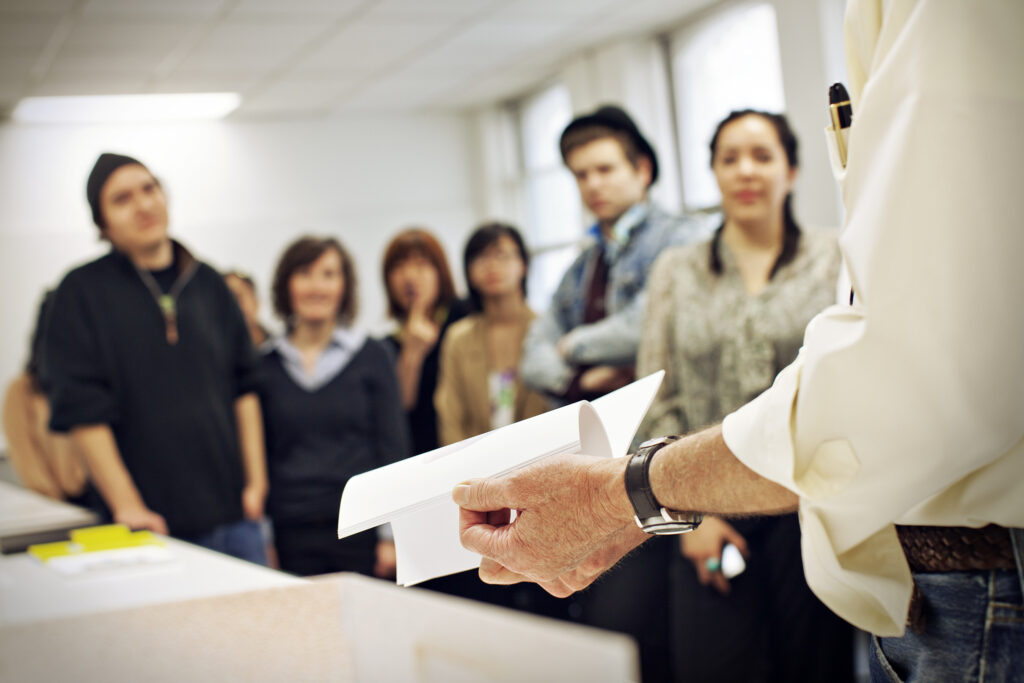 FAFSA.. Everyone talks about it… Everyone knows about it.. But what is it really? And, how do you use it to pay for college? The information online about FAFSA is confusing and hard to navigate. Heck, it was even hard for me to compile and synthesize the information into this article!
Let's try to simplify things a little. FAFSA stands for Free Application for Federal Student Aid. FAFSA tells you how much the government is willing to loan or offer you, as well as ways to earn money for school (that you don't have to pay back). You can receive offers like grants, loans, and work-study funds; which can be used for tuition, room and board as well as textbooks and supplies. To begin the process, you will fill out an application to apply for FAFSA.
Types of Federal Student Aid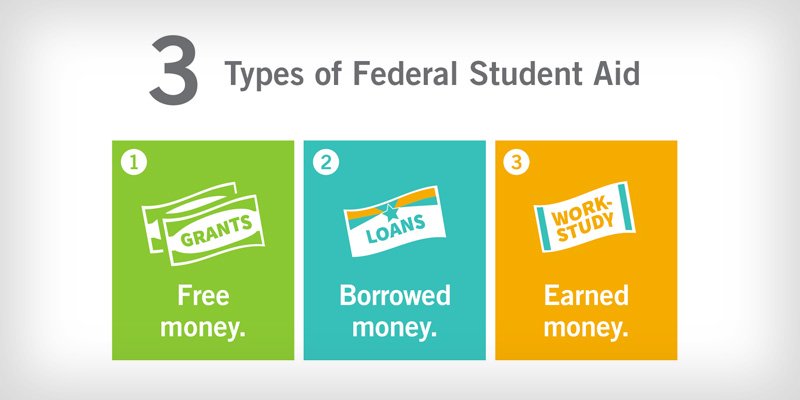 Ok.. so what are the differences between grants, loans, and work-study funds? Great question! We'll make it simple and clear for you to understand. Depending on your or your family's financial situation, you may be awarded one of these forms of aid or all of them combined. You can enter up to 10 schools for your FAFSA application.
Federal Grants are money from the government that you do not need to pay back. Keep in mind that the Federal Pell Grants are only available to people who do not have a bachelor's degree. If grants aren't enough to help you pay for your education, you can consider a work-study job at school. Work study is considered "need-based" which means you'll be considered over other students applying on campus for a regular part-time job. It will pay at least minimum wage which you can use for tuition or anything else you need.
What if I don't get any grants and work-study jobs aren't enough? You can take out a Federal Student Loan, but keep in mind that this is borrowed money that you will need to repay with interest. There are two types of Federal Student Loans: Subsidized and Unsubsidized and they are determined by your FAFSA. Your parents can also take out private loans for you if you're an undergraduate student; they'll need to have good credit and they can also list an endorser/guarantor to help with the loans. Seems a little scary. Right?
Don't worry. FAFSA's loan servicer can help you find a repayment plan that works for your situation whether you choose to repay your loans before or after graduation. Some of the options include delaying payment until 6 months after graduation, deducting interest from your taxes, and creating an income driven monthly payment plan.
FAFSA Process at Academy of Art University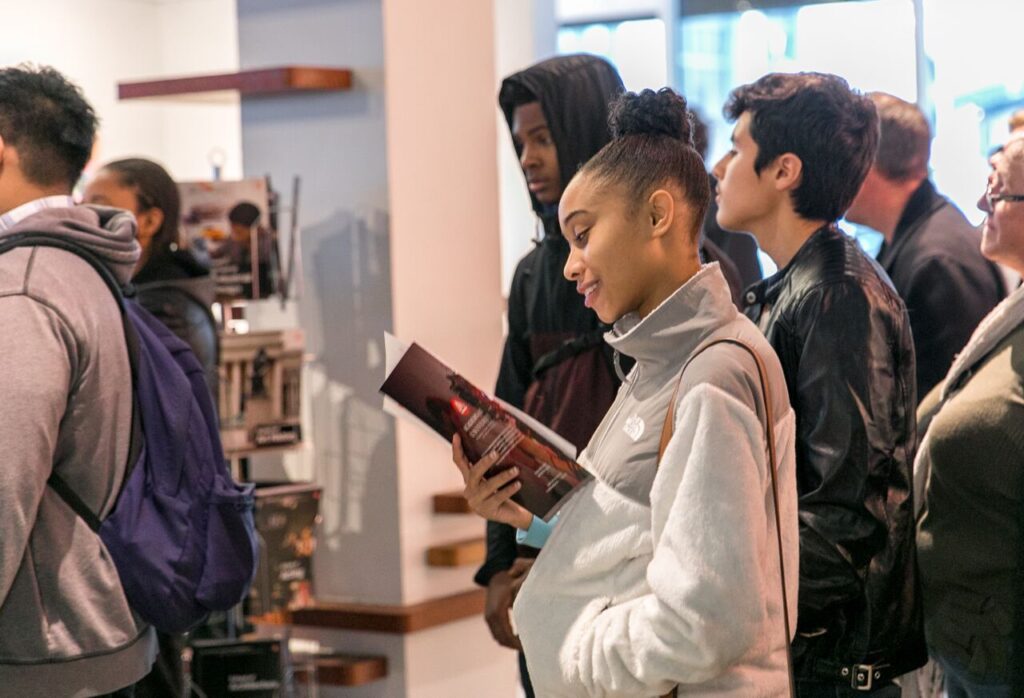 Yikes, it sounds complicated already! So let's cut to the chase and find out the easiest and fastest way for you to get help with paying for school. Fortunately at Academy of Art University, it's as easy as one-two-three!
When you enroll in Academy of Art University, you will automatically be assigned to a financial aid representative. Shoot them an email or call them to schedule an appointment.
Once you meet with your financial aid advisor, they will create a personalized plan for you to break down your costs and find the best aid for you.
FASA Classifications
According to FAFSA, you are an independent student if you meet one of these criteria — "at least 24 years old, married, a graduate or professional student, a veteran, a member of the armed forces, an orphan, a ward of the court, someone with legal dependents other than a spouse, an emancipated minor or someone who is homeless or at risk of becoming homeless."
If you are a dependent student (aka not independent), your parents/guardians will be REQUIRED to fill out the FAFSA as well as you, even if you are the one taking out the loans.
That was a mouthful, wasn't it? TLDR: Unless you have a special circumstance, your family/legal guardian(s) will need to work with you to fill out the FAFSA application. So, make sure you and your family/legal guardian(s) show up together at the appointment with the financial aid advisor. Trust me, it saves a lot of headaches if you do it together.
Next, you'll visit https://studentaid.gov/ and fill out the FAFSA application using the school code 007531 for Academy of Art University. Keep in mind the FAFSA yearly cycle. If you start school during the summer, you should contact the financial aid office and confirm which year's FAFSA to complete. You and the financial aid representative will together complete the documents required and review them. Then, you'll submit your application to FAFSA. Once you are approved by FAFSA, you'll be able to get the money you need to start school and learn what you love!
And that's a wrap on FAFSA! If you don't want to borrow money, there are other ways to secure money although it may be more difficult. Each comes with its own requirements. We'll be going over scholarships, federal and state grants, military and tribal benefits as well as Academy of Art University's payment plans. Stay tuned for more articles in our Financial Aid 101 series!
——–
Interested in a creative career but don't know where to begin? Meet with our admissions representative to figure out which degree program is perfect for you! All of our accredited art and design courses are taught by people working in the fields you're interested in. Once you're ready to join, apply to get started on learning what you love!