10 Financial Aid Terms Everyone Must Know
The thought of applying for college financial aid can be intimidating for just about anyone. Some help and guidance could surely come in handy, whether you're heading to college yourself or helping out a student in your family.
That's why we've put together a list of 10 terms you need to know as you begin the process of choosing schools and obtaining funding for the exciting college experience that is on the horizon. Check them out below.
1. 529 Savings Plan
A 529 plan is a savings plan designed specifically to allow families save for future educational costs. 529 plans vary, but earnings from a 529 are not subject to federal taxation if spent on qualified college expenses, including tuition, books, room and board and even some technology.
2. COA
COA or "Cost of Attendance" refers to the estimated cost of one academic year. It includes the cost for courses, books, room and board, and transportation to and from classes.
3. EFC
EFC or Expected Family Contribution is the estimated amount that the family or student is able to contribute based on income, assets, and other factors. Most types of financial aid are calculated using the EFC, including the FAFSA and many private grants and loans.
4. FAFSA
The FAFSA is the Free Application for Federal Student Aid. This helps prospective college students become eligible for loans, grants, and scholarships. As its full name indicates, it is free to fill out and submit. Just click right here to complete your application.
5. GPA
Grade Point Average or GPA is a weighted average of the grades in all high school or college courses. It is often used to determine qualifications for scholarships and grants, such as the Cal Grant.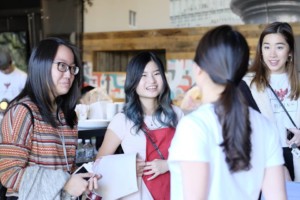 6. Grant
A grant is a need-based form of financial aid. One of the best-known student grants is the federal Pell Grant, which offers many low-income students funding towards college education.
7. Loan
A student loan is a type of financial aid where the student borrows money to pay for their education. In many cases, the loan will not be paid back until after graduation.
8. SAR
The SAR or Student Aid Report is what a student or prospective student will receive after filling out the FAFSA. This report essentially summarizes the information included on the FAFSA in an easy to read and understand format.
9. Scholarship
A scholarship is a merit-based form of financial aid. This is awarded to students who have a high level of academic, artistic, or extracurricular achievement.
10. Work Study
This type of financial aid program provides the student with a job, usually, within the campus. The student's income from this gig should help pay for some of the cost of attendance.
Get started on your financial aid plan. Academy of Art University is here to help you every step of the way. Reach out to us at 415.274.2222 or visit our financial aid FAQs for more information on how to prepare for your future.