How the Father of Claymation Lost His Company
A great article about Will Vinton from Priceonomics! Below is an excerpt. Read the full article here!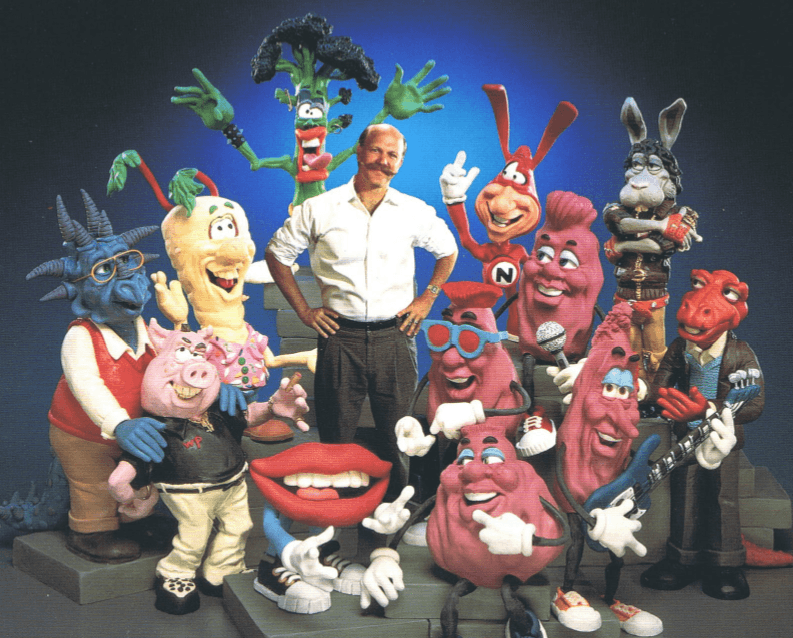 On a rainy autumn afternoon in 2002, Will Vinton sat alone in a board room, reviewing his severance package.
His desk, now barren, had once displayed the emblems of a storied career: an Oscar, six prime-time Emmys, a slew of Clios and innumerable other honors. He had brought clay animation back to life. But his creations, once animated on silver screens, were now housed in cardboard boxes, frozen in various states of bewilderment.
Over thirty years, Vinton had built his firm, Vinton Studios, into a $28-million-a-year enterprise. He'd produced, directed, and brought to life the most memorable characters of the 80s and 90s — the California Raisin, Thurgood Stubbs, the "Red and Yellow M&Ms." He not only coined the term "claymation," but was its unheralded king.
And now he was in the board room, tracing over the language that seized his kingdom. Hours earlier, he'd handed over his company and all of its trademarks to Nike co-founder Phil Knight. The billionaire's son, an animation intern and ex-rapper with no management experience, would be assuming his place.
But thirty years earlier, long before the corporate chaos, Vinton picked up a ball of clay and saw a world of potential.