My Neighbors: Lasseter and Miyazaki
Aren't you from Toy Story 3?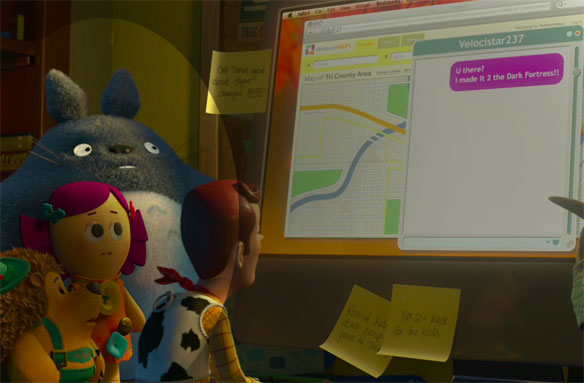 Many Studio Ghibli and Hayao Miyazaki fans could not believe it when they saw the lovable rabbit hanging out with Woody in Toy Story 3 (2010). Now here is the question, why was Totoro in a Pixar film? John Lasseter of Pixar and Hayao Miyazaki of Studio Ghibli are close friends and admirers of one another. Lasseter has helped translate many of Ghibli's films with an English language soundtrack since Spirited Away (2001). Before then, Lasseter traveled to Japan and met Miyazaki for the first time when he was working on My Neighbor Totoro (1988). The two driving forces of hand animation and computer animation showed interest in each other's work, thus began their friendship. During his visit, Lasseter was deeply fascinated with the image of the memorable, Catbus.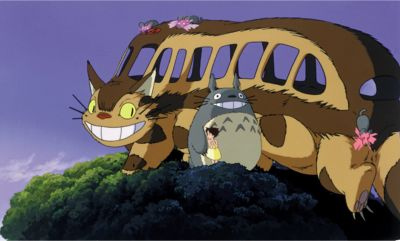 He realized that Miyazaki's films were raising awareness about forest preservation (films such as My Neighbor Totoro, Pom Poke, and more). His films have influence many fans to form a fund to raise money to protect Totoro's Forest. Totoro's Forest was an exhibition that allowed artists to submit their work and they would be auctioned off to support the preservation of natural surroundings and forestry.
To hear from Lasseter himself about his friendship with Miyazaki, check out the videos below of an interview that took place when he was working on Cars (2006).