Know Your Visual Development: Ten Famous Concept Artists
These famous concept artists have their fingerprints all over the visual development industry.
You might not know their names, but you'll probably recognize the distinct art styles of these ten famous concept artists.
First, we'd like to define what concept art is. Before anything can really happen in a production, people have to have an idea of what things are supposed to look like. For example, should a prop be cylindrical or rectangular? Does it have LED lights, neon accents, or none of the above?
That's where concept artists come in. They create tons of drafts for character designs, setting designs, the lighting in different scenes, and so on. Eventually, one of these designs is chosen, and the project can move onto the next phase.
Concept artists work in almost all entertainment industries, from live-action movies to animation and video games. Below, we've gathered ten famous concept artists to inspire you as you develop your own art style!
Brittney Lee
Let's start with a more contemporary concept artist, Brittney Lee. Lee not only created hairstyle and outfit designs for Disney's Frozen, but she also worked on other much-acclaimed Disney movies like Wreck-It-Ralph.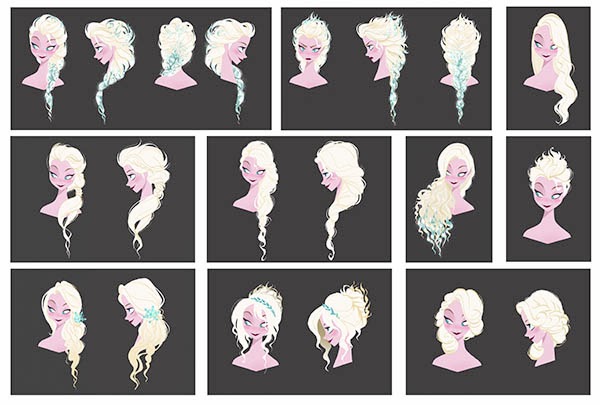 However, what she's best known for are her illustrations and paper art, which reveal traces of Mary Blair's influence (mentioned below in this list).
Chris Sanders
If you noticed similarities between the designs in Lilo and Stitch and the design for Toothless in How to Train Your Dragon, your suspicions were spot-on!
You can easily identify Chris Sanders' unique concept art by looking for wide, spaced-out eyes and round shapes. In fact, Sanders has stated that Lilo and Stitch represents his own personal style, which sets it apart from other Disney films artistically.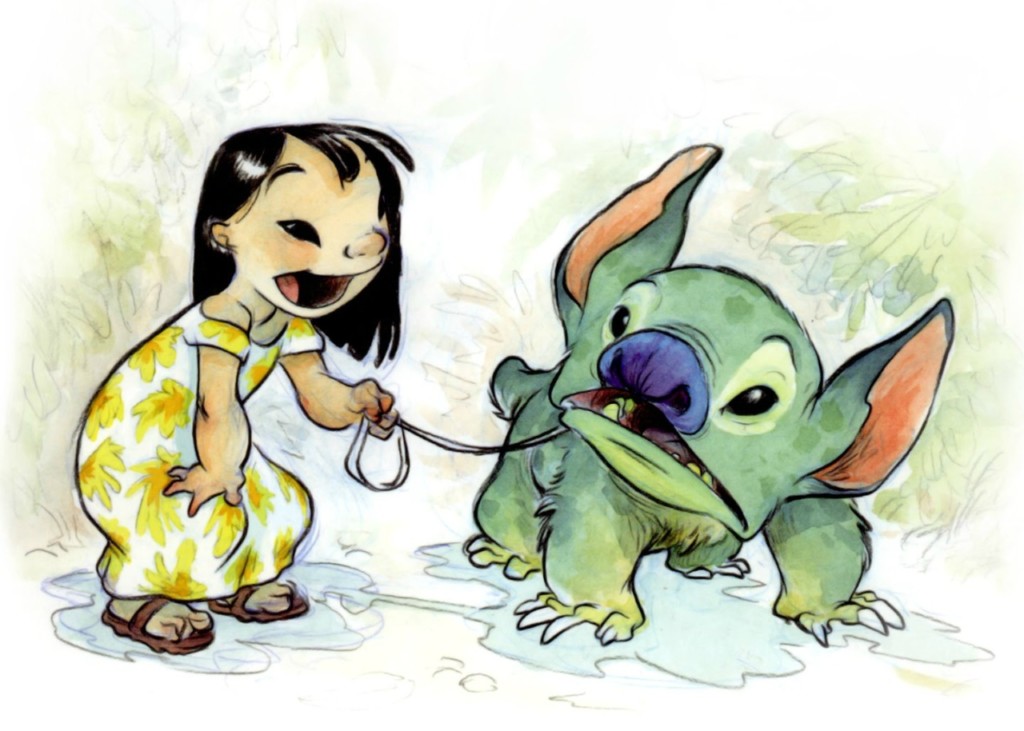 Eyvind Earle
The highly stylized trees and backgrounds of Eyvind Earle have made him a Disney Legend.
While Earle's impact is most obvious in Sleeping Beauty, he has also worked on Lady and the Tramp and Peter Pan. In addition, his art style has influenced the development of animated films after his time, including Pocahontas.

Glen Keane
Yet another Disney Legend and famous concept artist is Glen Keane, whose art style has come to define the current look of Disney cartoons.
During the Disney Renaissance of the 1980s and 1990s, Keane designed Beast's look in Beauty and the Beast. Moreover, he contributed significantly to The Little Mermaid, Aladdin, Tarzan, and Tangled. Though Keane hasn't been credited in any animated Disney movies since Wreck-It Ralph, his influence can be felt in Frozen and Moana.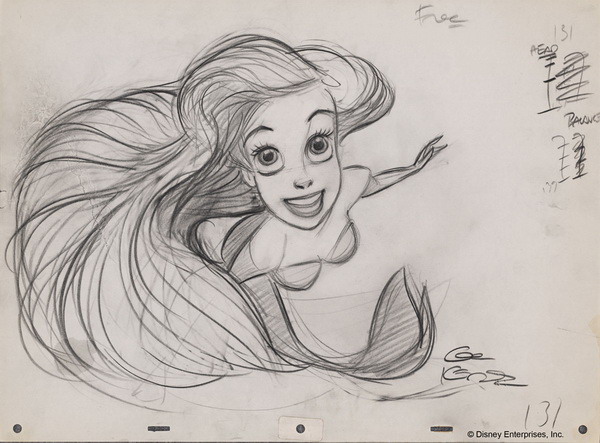 Jin Kim
Jin Kim has a long history with Disney animation and visual development, starting from the mid-90s and continuing on today. His impressive grasp of characters' facial expressions have made him a standout concept artist whose designs are widely studied.
The most recent of the many projects that Kim has worked on include Tangled, The Princess and the Frog, Big Hero 6, Zootopia, Frozen, and Frozen 2.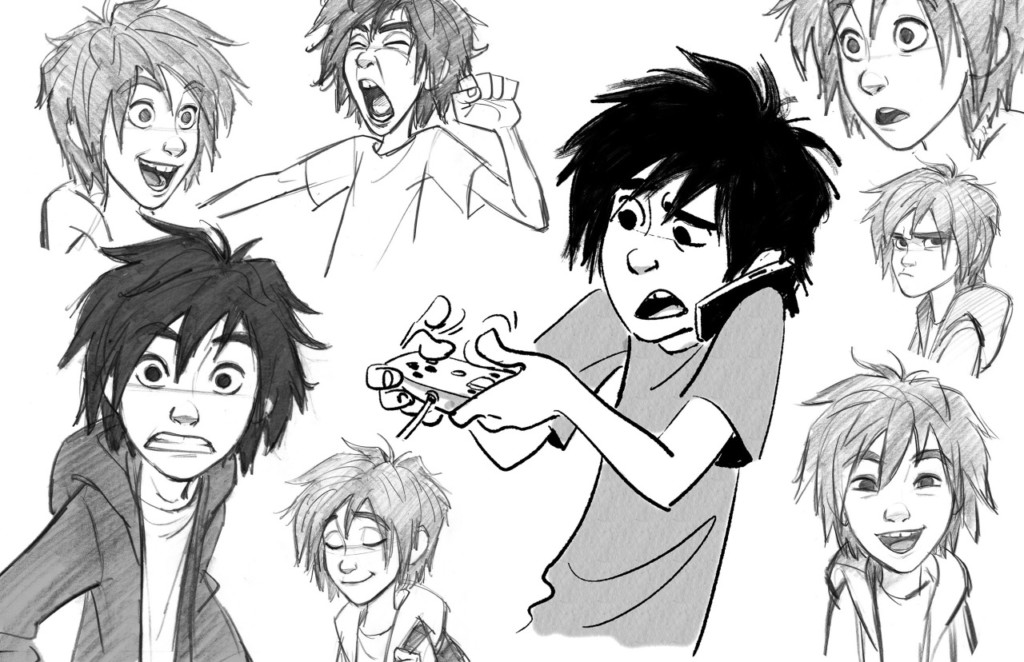 Karla Ortiz
Of course, not all concept artists work in animation. If you're a fan of the Game of Thrones books, the Marvel Cinematic Universe, or Magic: The Gathering, you've likely stumbled across Karla Ortiz's work.
Known for her atmospheric and photorealistic art, Ortiz creates concept art primarily for the video game and film industry. As mentioned above, she's illustrated for A Song of Ice and Fire and Magic: The Gathering. She's also developed character designs for Doctor Strange, Black Panther, and Thor: Ragnarok.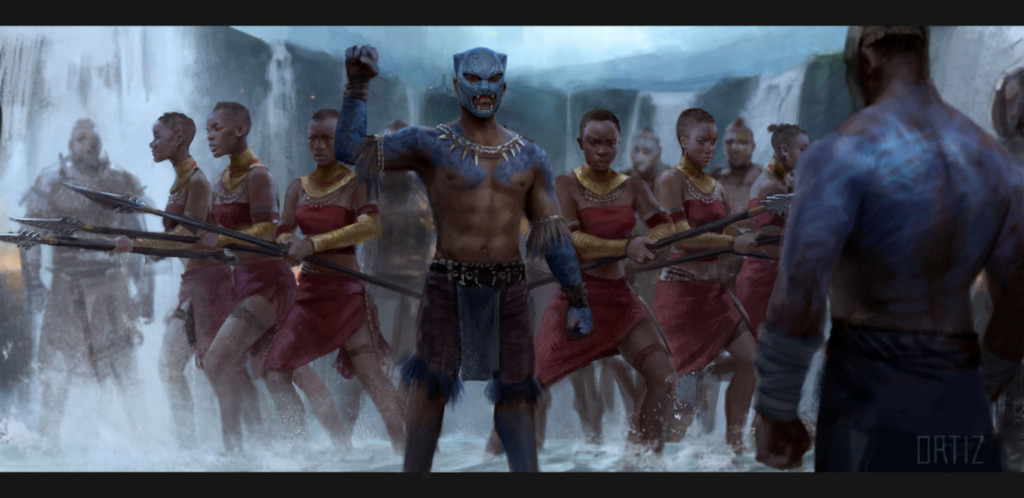 Ki Hyun Ryu
For many of us, Avatar: The Last Airbender was a childhood staple. As such, you'll want to know about Ki Hyun Ryu, one of the character designers for the show and its sequel, The Legend of Korra.
In addition to Avatar, Ki Hyun Ryu has worked on major television and Netflix series including Voltron: Legendary Defender, Batman: Year One, Recess: School's Out, and more.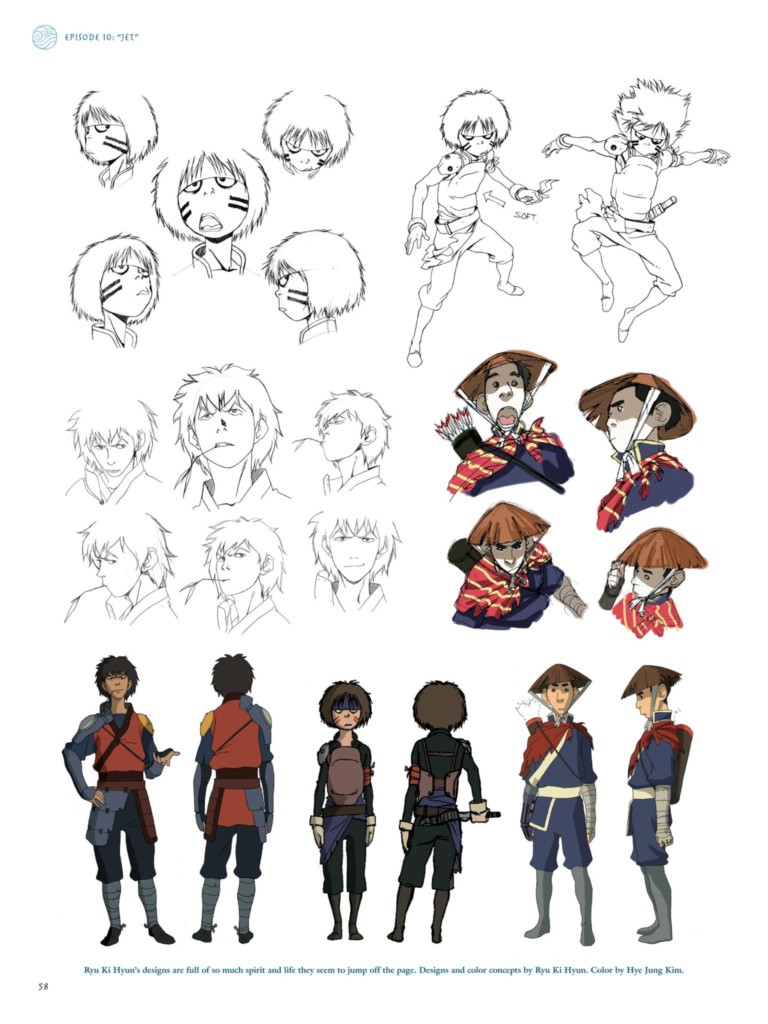 Mary Blair
You might remember famous concept artist Mary Blair from a few paragraphs above. A bonafide Disney Legend, Blair created color keys, concept art, and storyboards for Cinderella, Alice in Wonderland, Peter Pan, Lady and the Tramp, and other classic animated films.
Her amazing eye for color and geometric art style also influenced the development of the Disneyland theme park. For example, Blair created the outer facade of the iconic It's a Small World attraction.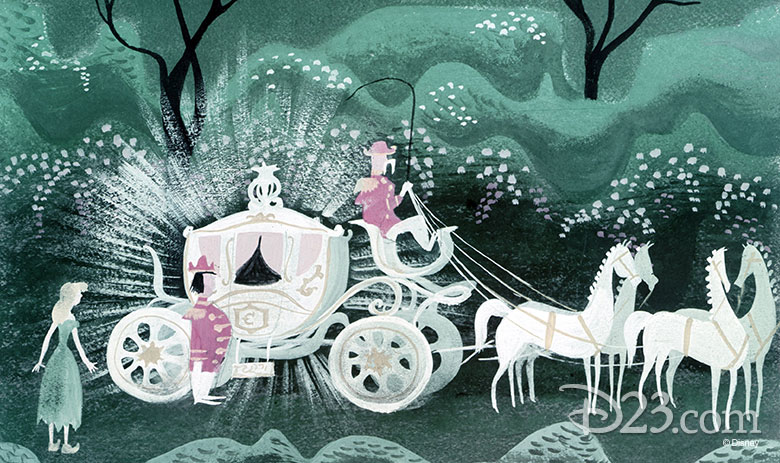 Tyrus Wong
Like Mary Blair, Tyrus Wong is another Disney Legend from Disney's classic era. In particular, he's best known for his backgrounds on Bambi. Inspired by Chinese watercolors, his environment design distinguished Bambi from other Disney animated films.
However, Disney isn't the only major company that Wong worked for. Later, he joined Warner Brothers Studios as a concept artist for live-action films.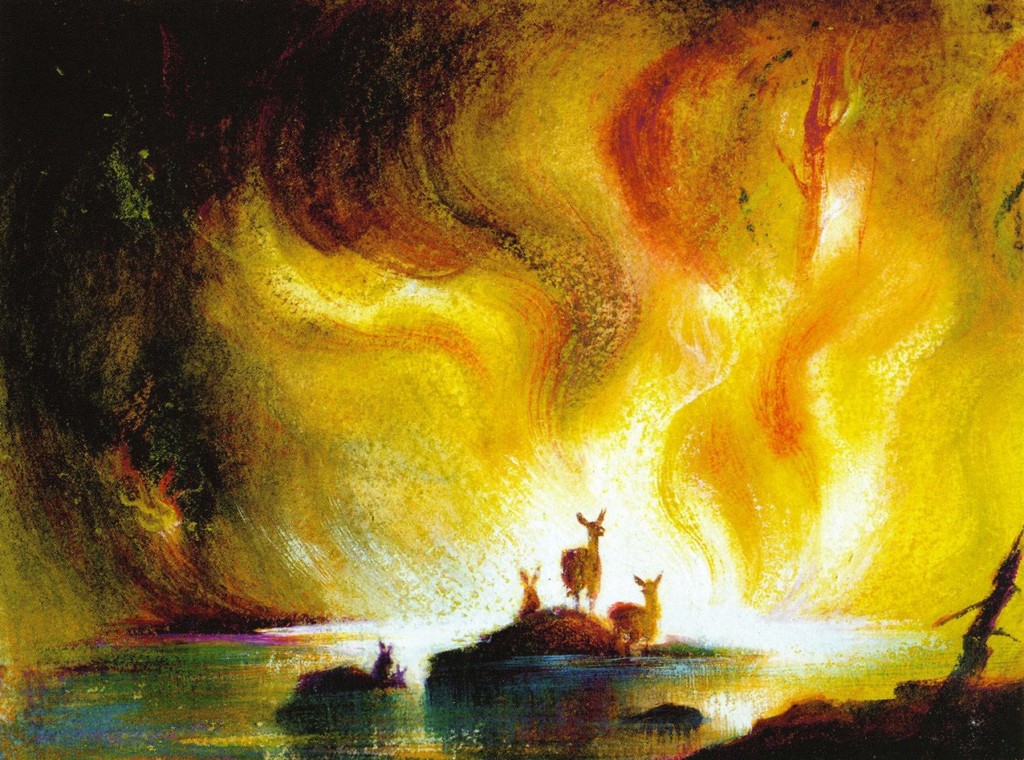 Ralph McQuarrie
Last but not least on this list is famous concept artist Ralph McQuarrie. Like Karla Ortiz and Tyrus Wong, McQuarrie worked on live-action films. In fact, McQuarrie can be credited for developing the aesthetic of one of the most iconic film franchises in history: Star Wars.
McQuarrie's futuristic art style influenced the way Darth Vader, C3P0, and other characters looked, as well as the appearance of Tatooine and other settings in the original trilogy. McQuarrie also worked on other sci-fi projects, including Battlestar Gallactica and E.T.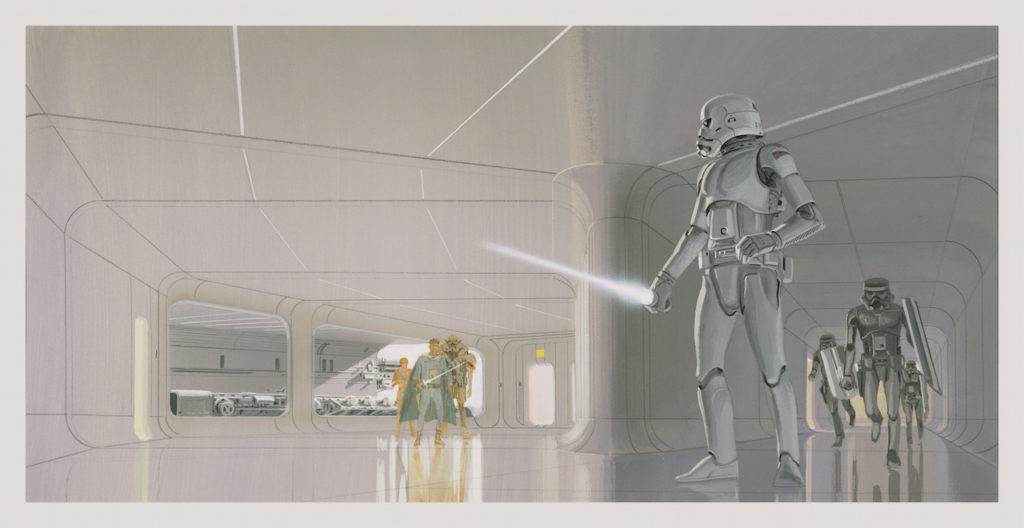 ---
If this post helped or inspired you in any way, find out how Academy of Art University can help you start your journey toward becoming a concept artist. Request information today about our School of Visual Development, or get started on your application!
---
Header image by School of Visual Development BFA student Leonardo Romano.