Landscape Architecture Inspo: Seven Garden Wonders of the World
Gardens reflect our culture and our history. These seven famous gardens from around the world have had a lasting impact on landscape architecture.
It takes years of hard work and study to design a perfect garden. To create a garden, you'll need to understand form and function, the subtlety of design, and the science of living things. We've covered seven interior wonders of world previously, so now we have seven examples of the world's most influential and important gardens. Distributed throughout the world, these gardens are the perfect examples of what landscape architects strive to achieve.
Gardens of Versailles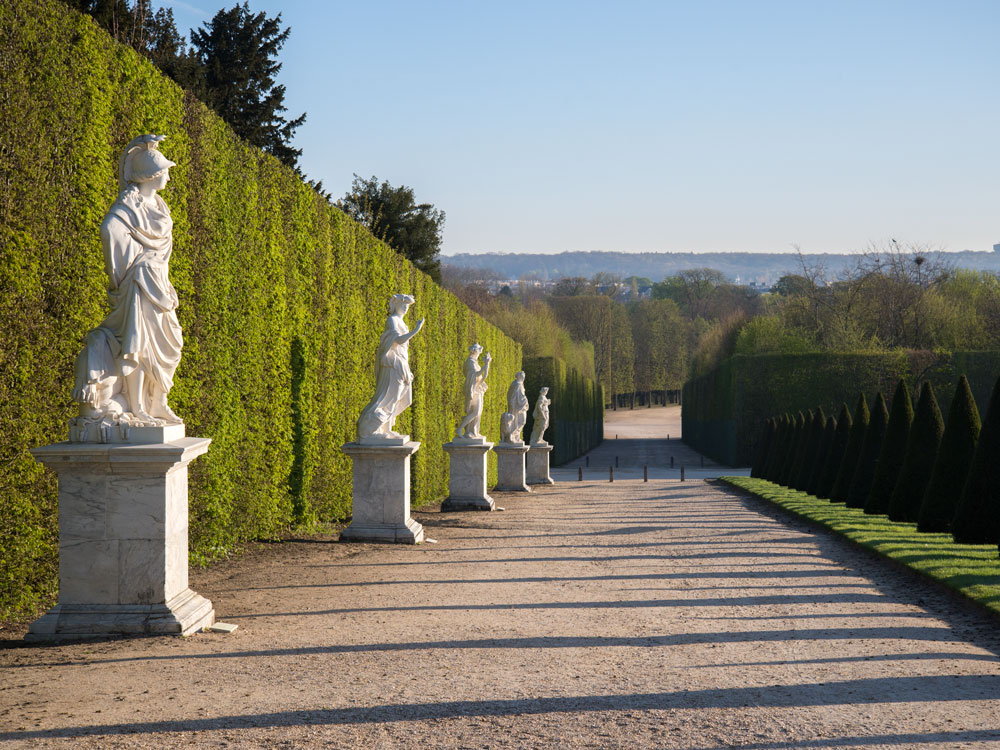 The Gardens of Versailles is a part of the royal demesne of the château of Versailles. First developed in 1660, the gardens took approximately 40 years to complete. The landmarks were designed by André Le Nôtre in collaboration with the Superintendent of Buildings and the first painter to the king. The work was also closely monitored by King Louis XIV himself. The primary purpose of the Gardens of Versailles was to demonstrate the wealth and power of the monarchy in France. It remains today as a symbol of the opulence of nobility, royalty, and wealthy society.
Shinjuku Gyoen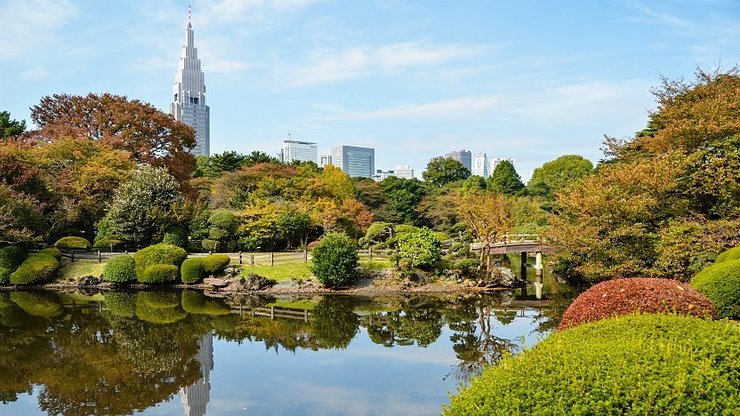 Located in Tokyo, Shinjuku Gyoen takes up 144 acres of green space in the middle of the busiest metropolis. The garden began as the Tokyo residence of a feudal lord, later became a botanical garden, and then the property of the imperial family. Shinjuku Gyoen, like other traditional Japanese gardens, is full of plants and trees that change with the seasons. Their inclusion is symbolic as the landmark reflects the passage of time.
Boboli Gardens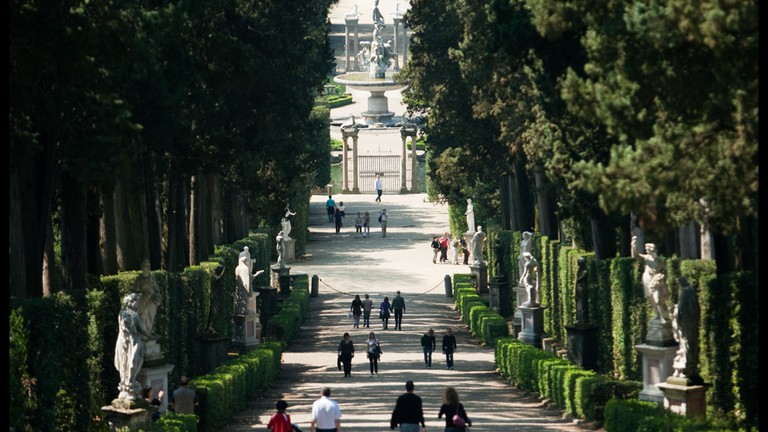 Marked with distinct Italian renaissance touches, Boboli Gardens was designed by Niccolò Pericoli in 1549. Nowadays, it is considered as one of the greatest examples of a classic Italian garden. Boboli features geometric design and symmetrical layout, grottos, large fountains, and an incredible variety of citrus trees. These features clearly demonstrate the values of the Italian culture at the time that it was built. They contain order, open space, functional fruits, and (of course) decoration.
Classical Gardens of Suzhou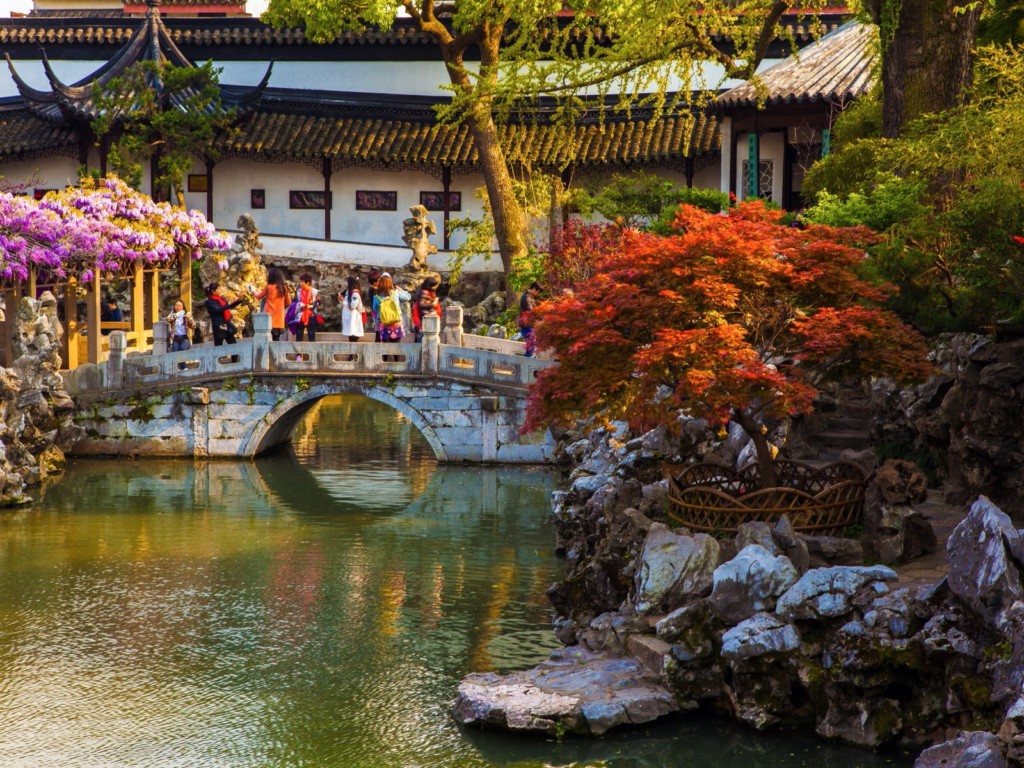 The Classical Gardens of Suzhou is a group of several gardens constructed between the 11th and 19th centuries. These gardens are said to embody classic Chinese gardens, consisting of hills, rivers, rocks and pagodas scattered throughout the area. Classical Chinese gardeners designed the sites in order to reflect the intellectuals' wishes to be in harmony with nature. Noted by its superb craftsmanship and rich cultural history, the gardens are known as a world heritage site by UNESCO.
The Butchart Gardens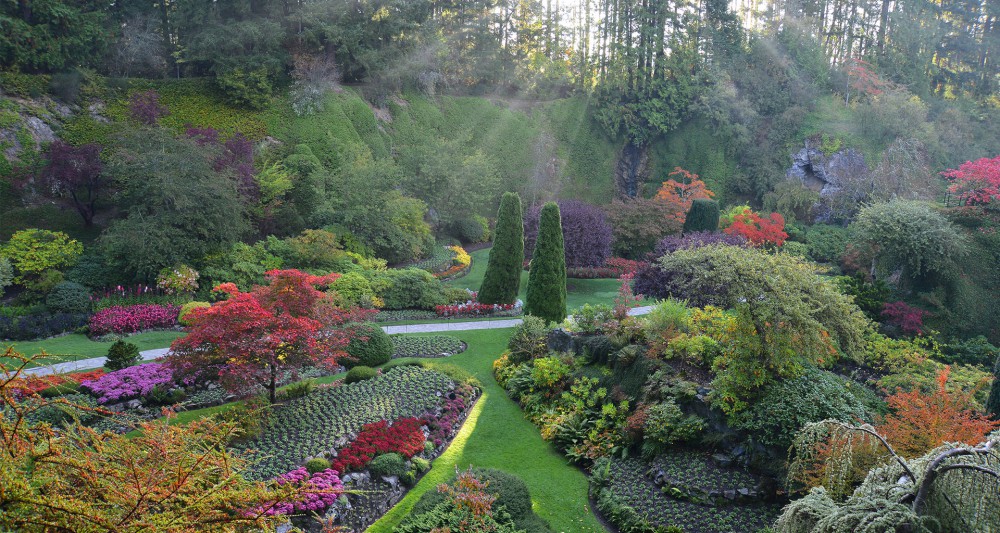 Located in Saanich, British Columbia, Butchart Gardens started in 1904 with Jennie Butchart. She built her gardens slowly, enlisting help to transport dirt and plants in one load at a time. These gardens are important because they not only encompass Canadian gardening styles but also Japanese and Italian ones for variety. Although it took many years to build, Butchart is an excellent example of a traditional estate garden and an icon of early 20th-century beautification.
Monet's Garden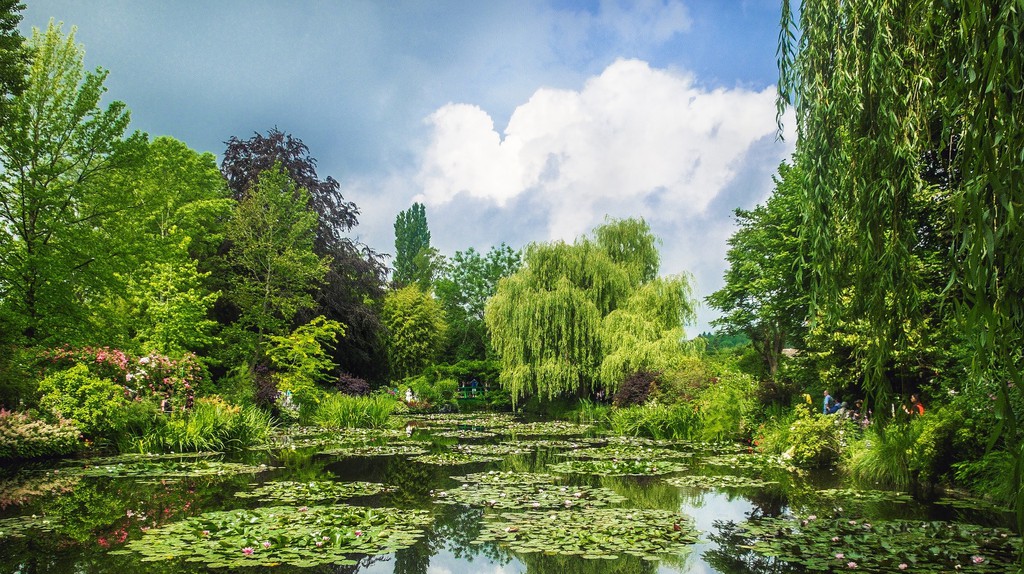 Monet's garden, located in Giverny, France and purchased in 1883, was the creation of Monet himself. He purchased land in shifts and installed ponds, and manufactured a landscape reminiscent of Japanese gardens he had seen in prints. Yet, Monet's true passion was in painting reflections on the water: he loved the inversion of the natural world. These paintings are ultimately what made Monet famous, and thus are some of the most revered gardens in the world.
Stourhead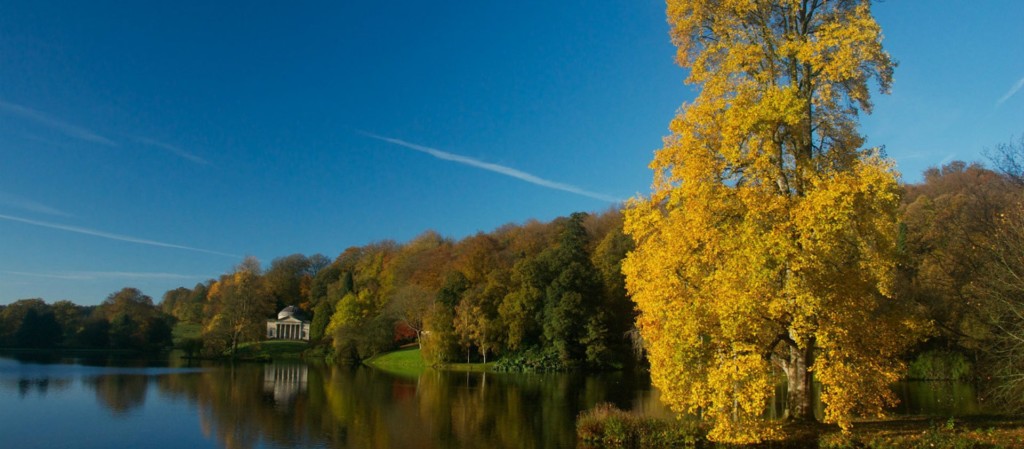 Stourhead garden, located in Swindon, UK, is a classic English garden built by Henry the Magnificent. The classical landmark has been described as a "living work of art," because of its focus on bodies of water and trees that change colors with the seasons. Planted by 50 gardeners, the landscape at Stourhead is dappled by temples, adding mystery and beauty to the landscape.
---
Today, the leaders of landscape architecture and design begin by studying art theory and design, and by taking classes like history of landscape architecture. At Academy of Art University, students pursuing their landscape architecture degree from landscaping school learn to manipulate and transform space within the real world.
If you're interested in creating outdoor living spaces, request information to learn more about landscape architecture. Once you've evaluated your options, apply to get started on your application.