Seven Wonders of the Interior Landscape Design World
Interior landscape design offers a chance to bring the beauty of nature indoors. Learn more about notable interior plantscaping projects.
Landscape design usually refers to outdoor plants and vegetation, but interior landscape design is another facet of it that is equally intriguing. Using plants indoors as part of a building's architecture not only helps improve the mood and aesthetic of a structure's interior; it also creates a more eco-friendly environment.
The following examples of indoor plantscaping illustrate the importance of sustainable designs in the landscape architectural field.
Jewel Changi Airport, Changi, Singapore, 2019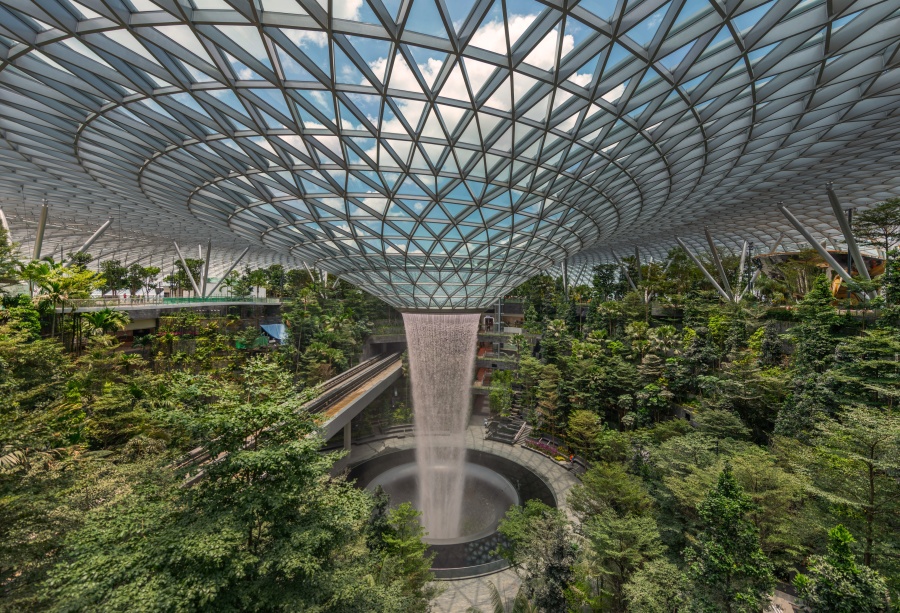 The Jewel in Changi Airport is an area that combines natural elements, such as elaborate gardens, with topnotch engineering. Designed by architect Moshe Safdie, the Jewel features several nature-based attractions, including Shiseido Forest Valley, Topiary Walk, Canopy Park, Hedge Maze, and more. It provides a serene sanctuary with thousands of shrubs, hundreds of trees, and impressive waterfalls right next to one of the world's busiest airports.
Eden Project, Bodelva, United Kingdom, 2001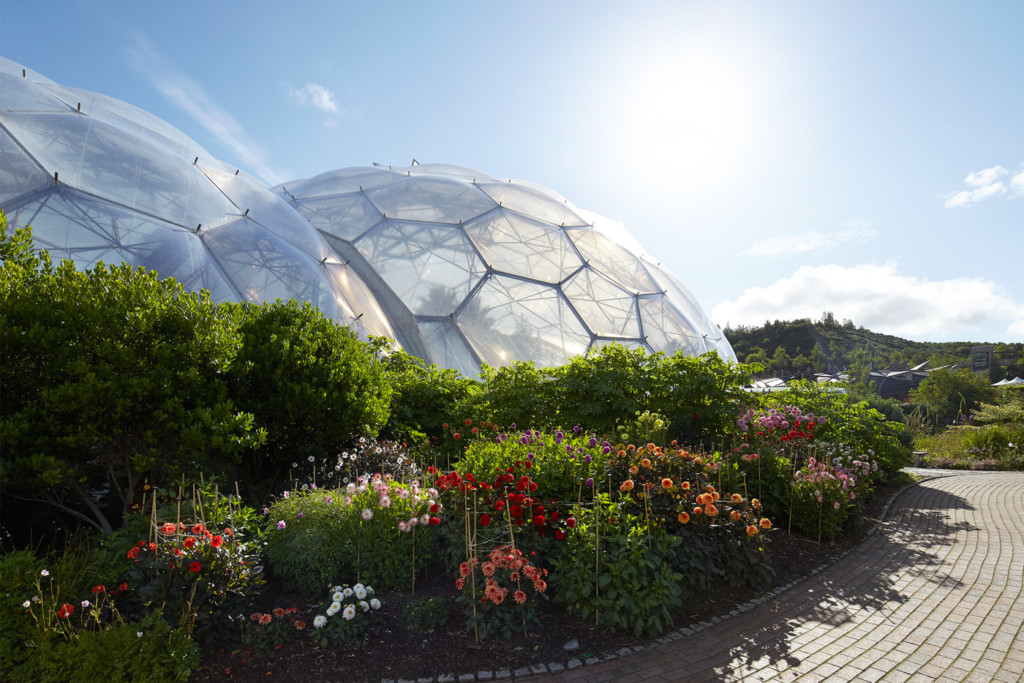 The Eden Project started out as a clay pit in Cornwall. Architect Nicholas Grimshaw turned this pit into an impressive attraction made up of two indoor biomes containing plants from a wide range of environments. Set up as an elaborate botanical garden, the Eden Project includes a rainforest biome and a Mediterranean biome with canopy walkways, sculptures, and several other features.
Gardens by the Bay/Marina Bay Sands, Singapore, 2012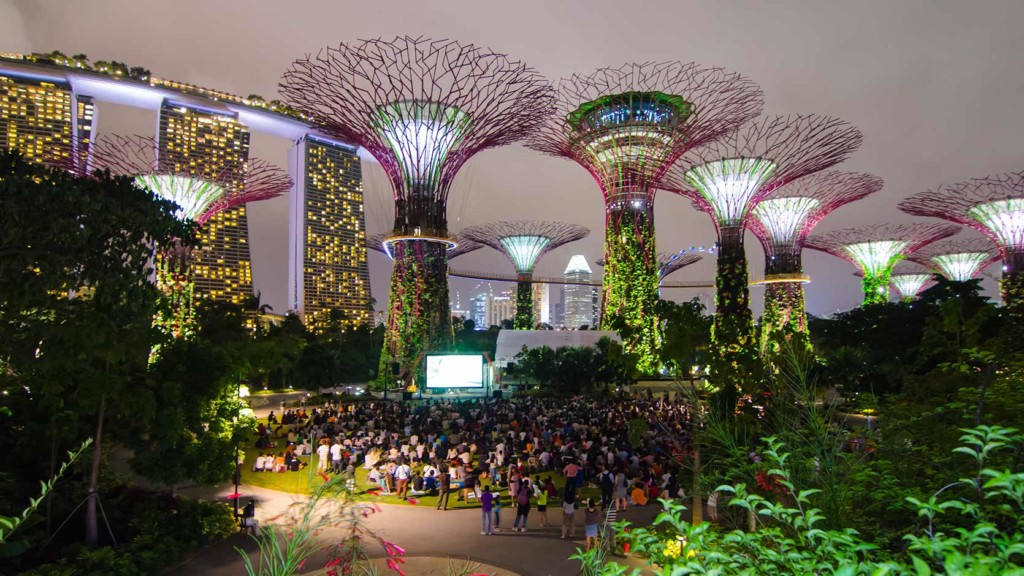 Gardens by the Bay, located near Marina Bay Sands Hotel, features several waterfront gardens with different themes. Designed by Grant Associates, Gustafson Porter, and WilkinsonEyre, this conservatory gives visitors a chance to explore a cloud forest, flower dome, floral fantasy exhibit, the crowd popular Supertree grove and much more. Art sculptures featuring natural themes are also placed throughout the gardens.
Stepping Park House, Ho Chi Minh City, Vietnam, 2018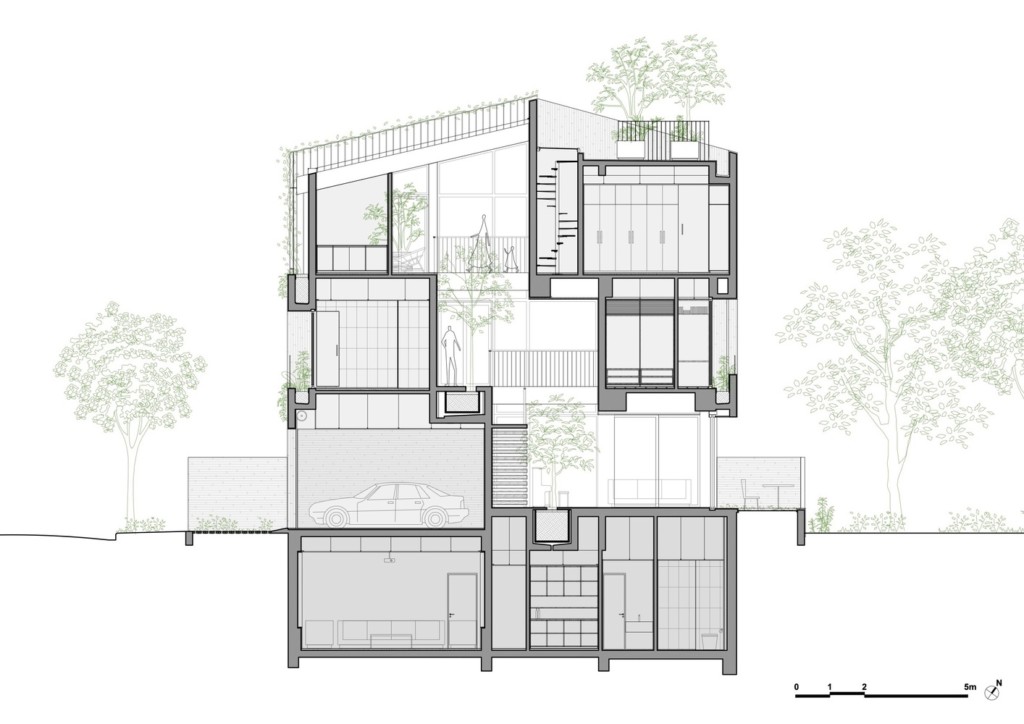 Stepping Park House offers an innovative design that merges a residential building with the park next to it. VTN Architects designed this house, which features openings that allow trees, ivy, and plants to grow inside. Stepping Park House's design promotes natural ventilation throughout the building and lets in plenty of natural light, creating a sustainable and environmentally friendly dwelling.
Salesforce Tower Park and Ohana Floor, San Francisco, CA, 2018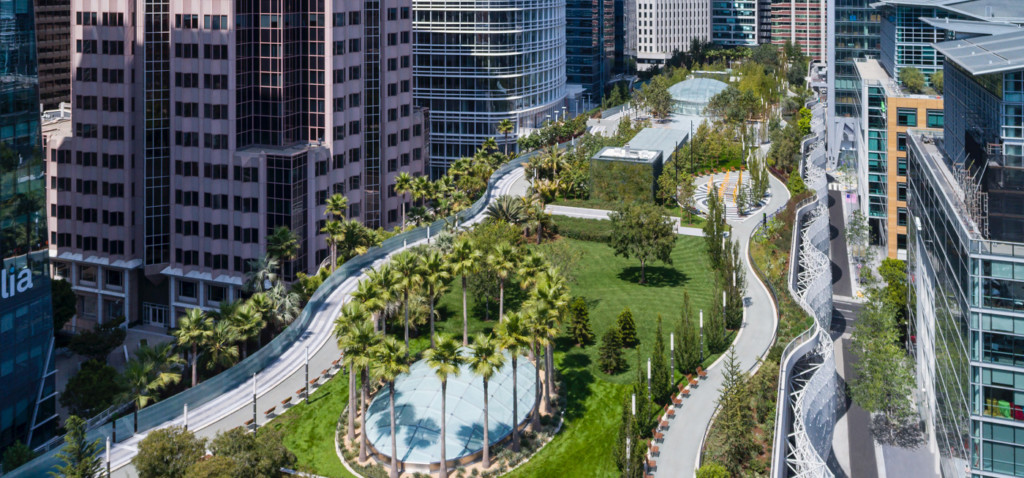 The Ohana Floor of Salesforce Tower has been carefully designed with indoor plantscaping to encourage collaboration among employees in an inspiring, tranquil environment. Architectural firm Mark Cavagnero Associates accomplished this with the use of living columns throughout the floor. These living columns feature orchids and other vividly colored flowers, along with edible herbs. Each column has its own unique appearance.
Paik Nam June Media Bridge, Seoul, Korea, In Concept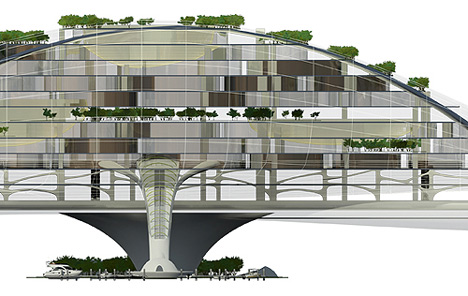 Planning Korea has introduced the concept of a futuristic, environment-friendly bridge filled with horizontal and vertical gardens, solar panels, and other sustainable features. This bridge will have a streamlined, dome-like appearance from the outside and green space throughout the interior. Plans for this bridge include the use of rain water and river water, along with other eco-friendly features.
Sunqiao Urban Agricultural District, Shanghai, China, TBA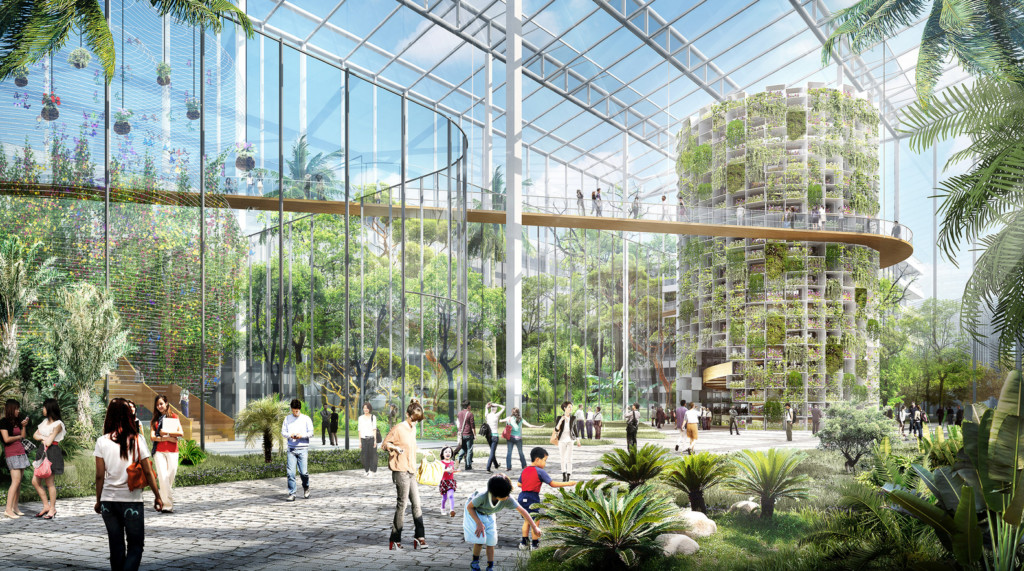 With the loss of natural habitats and farmland in Shanghai, architectural firm Sasaki has proposed an agricultural district made up of vertical farms. These farms would help replace the loss of agricultural land in the area and be used to support more natural food production. The Sunqiao Urban Agricultural District project provides a way to incorporate rural practices in an urban setting.
---
Finding inspiration in these amazing works of indoor landscape architecture? Take one step closer to being a professional in this field with our School of Landscape Architecture. Academy of Art University is now accepting applications for 2020. You may also contact our admissions representatives for more information on our programs offered.
---
Images courtesy of:
https://www.jewelchangiairport.com/
https://www.edenproject.com/
https://www.gardensbythebay.com.sg/
https://www.archdaily.com
https://salesforcetransitcenter.com/salesforce-park/
https://sf.curbed.com
https://www.dezeen.com