With the new Disney & Dali exhibit at the Walt Disney Family Museum, I thought it would be fun to bring back an old post for TBT ("Throwback Thursday"). Enjoy!
Many have heard of Walt Disney, but does the name, Salvador Dalí, ring a bell? He was a famous Spanish surrealist artist. Still not ringing a bell? Perhaps you have seen one of his famous paintings, The Persistence of Memory.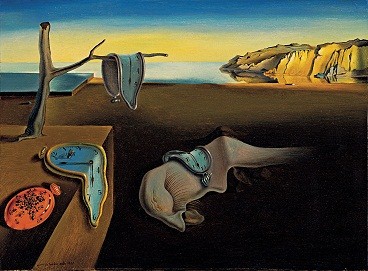 Dalí's works range from paintings, sculptures, and films. In 1929, Dalí collaborated with Spanish director, Luis Buñuel, on a short film called Un Chien Andalou. The film's opening features the legendary scene of a young woman's eye (actually a dead calf's eyeball) being slit with a razor.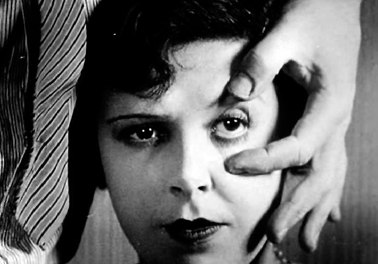 In 2003, a short film by Disney and Dali was released to the public called Destino. Production on the short began in 1945 with Disney artist, John Hench and Dalí. It finally premiered in 2003 at the Annecy International Animated Film Festival in Annecy, France. Production came to a halt in the late 1940s due to financial misfortunes during World War II. The end product combines the original work with some computer animation. The film tells the story of a Greek Titan and his love for a woman. The audience watches the female jump through surrealist surroundings inspired by Dalí's work. Can you recognize which influences were Disney's and which were Dalí's?
http://www.youtube.com/watch?v=1dIznsAdTOE&feature=related