This Year's Mill Valley Film Festival Shines a Light on Bay Area Stories and Talent
From 7×7. For the full article, click here:
The 39th annual MVFF (October 6-16) brings a lineup of seriously must-see films and major Hollywood stars: Nicole Kidman will receive a special tribute for her work in Garth Davis' Lion—the story of a five-year-old Indian boy who gets lost on the streets of Calcutta before being adopted by an Australian couple—while Ewan McGregor (American Pastoral), Gael García Bernal (Neruda), and Aaron Eckhart (Bleed For This) will star both on the big screen and on the red carpet. The much-anticipated La La Land, starring Emma Stone and Ryan Gosling, and Arrival, starring Amy Adams, will open the festival.
But MVFF programmers are also keeping things close to home, as this year's festival has an awesome lineup of movies that have an association to the Bay Area. Nearly a dozen films on the docket are relevant to SF in some way, whether they are created by local talent, telling the stories of local people, or actually shot in locations you might recognize, from the Richmond to Bernal Heights.
Here's a list of MVFF's must-see films for the Bay Area proud: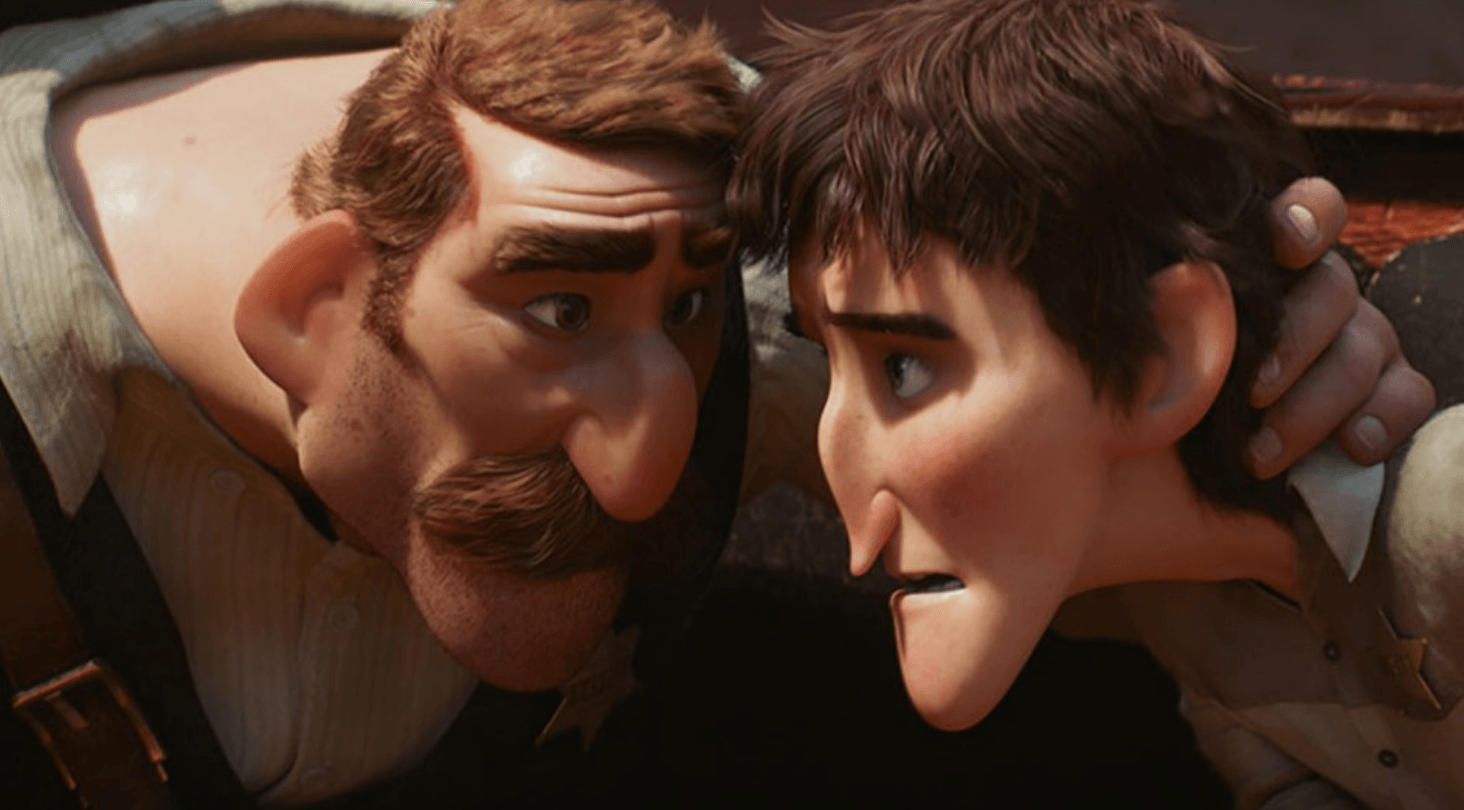 BORROWED TIME

Ever seen an animated Western short? Well, you should! Borrowed Time, from Dolores Heights–based writer and director Andrew Coats, is the tale of a time-tested sheriff who returns to the scene of a terrible accident from his past, haunted by its memory after a lifetime spent trying to forget. Coats studied film at NYU's Tisch School of the Arts, and has since been involved in the animation of a number of Pixar hits such as Inside Out, Brave, and Cars 2. Borrowed Time co-writer Mark C. Harris is also a local; he earned his degree at the Academy of Art University in San Francisco and has taught classes at Cal Arts, Academy of Art University, and The Animation Collaborative in Emeryville. // Showings: Rafael 3, Oct. 7, 5pm, Rafael 3, Oct. 14, 9pm; Running time: 7 min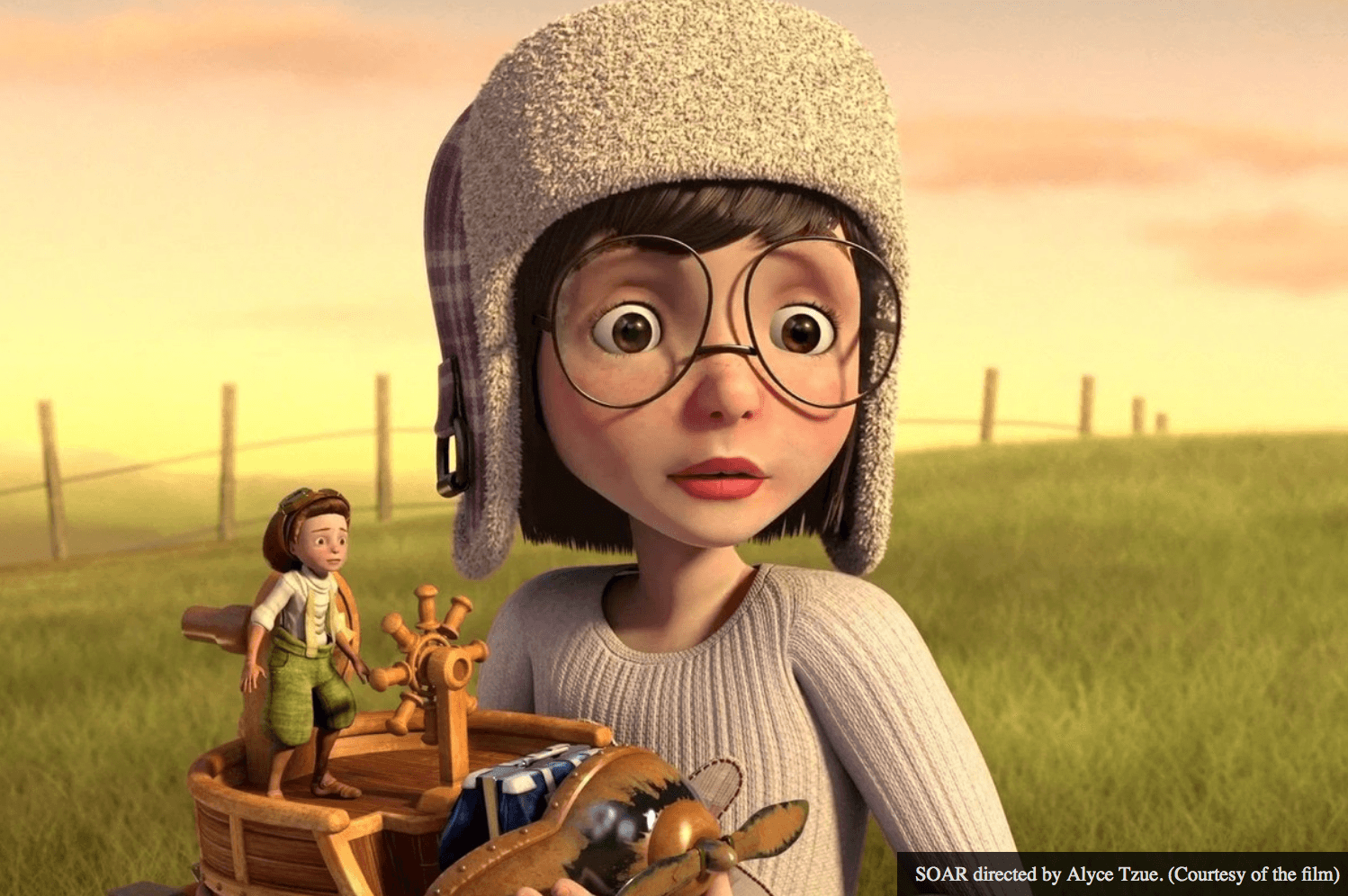 SOAR

This animated short channels The Little Prince in the story of a little girl who designs a plane and tries to make it fly when she meets a tiny pilot who falls from the sky. Director Alyce Tzue created SOAR as her thesis at the Academy of Art University, and went on to win Gold at the Student Academy Awards. This year, Tzue presented at the Academy Awards and was featured in Variety Magazine's Top 10 Animators To Watch. She currently travels the world directing music videos and has plans to direct a feature-length animated film. // Showings: Sequoia 1, Oct. 8, 11am, Rafael 1, Oct. 10 10:15am, Lark Theatre, Oct. 15, 2pm; Running time: 6 min
LOVE TWICE
In Love Twice, Luz and Ken are star-crossed lovers whose desire overtakes screenwriter Sal's script and shapes a movie of their own design. Risking his sanity to save the screenplay, Sal struggles to regain control of his characters and satisfy the demands of his producer, Lester. Love Twice editor Daniel Kremer lives in Bernal Heights. Kremer is well known for directing/editing A Trip to Swadades (2008), The Idiotmaker's Gravity Tour (2011), Raise Your Kids on Seltzer (2016), Ezer Kenegdo (2016), and A Collection of Chemicals (2009), along with many other credits. // Showing: Rafael 2, Oct. 6, 7:15pm; Running time: 115 min
THE SECRET STORY: HOW MEDICAL CANNABIS WAS RE-LEGALIZED IN THE U.S.

San Francisco cannabis activists and enthusiasts will want to catch this documentary short that chronicles the critical role the city has played in legalizing medical cannabis. In early 2015, young filmmaker Brian Applegarth got involved in the cannabis world, crossing paths with famed and respected human rights and cannabis activist Dennis Peron. Applegarth spent time with Peron "absorbing stories of activism that are layered with passion, battles for human rights and political strategy," that informed his creation of The Secret Story. // Showings: Sweetwater Music Hall, Oct. 8, 1:30pm, Rafael, Oct. 13, 9pm; Running time: 16 min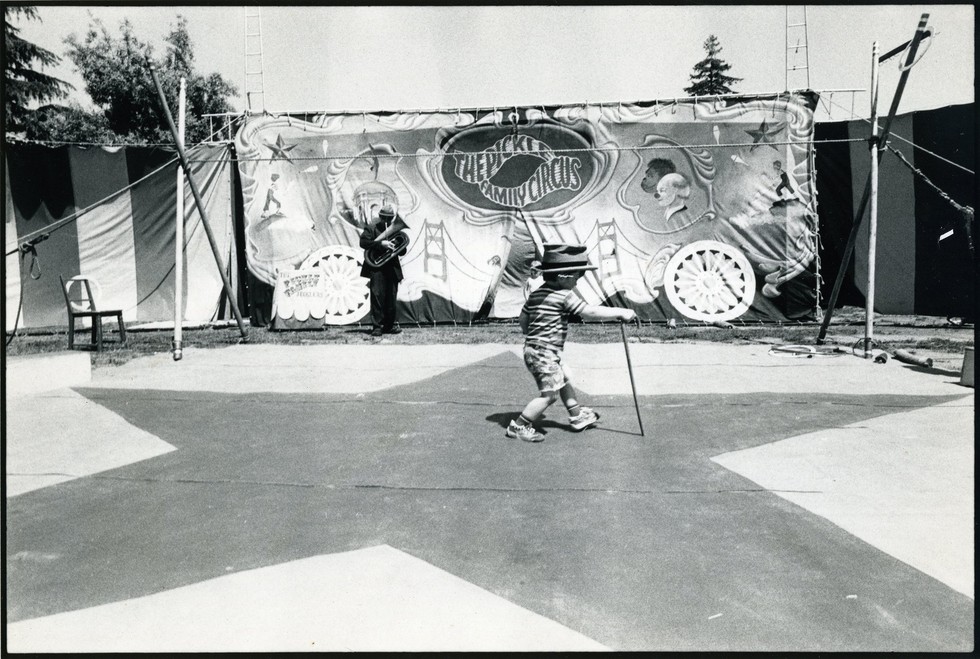 CIRCUS KID
Director/producer Lorenzo Pisoni's documentary offers an intimate portrait of SF's famed Pickle Family Circus and of its driven yet temperamental founder (and Pisoni's father), Larry Pisoni. Lorenzo Pisoni grew up in Potrero Hill in The Pickle Family Circus, which was a local institution from the mid-1970s through the mid-1990s. The Pickles played a pivotal role in the foundation of the New American Circus Movement and paved the way for Cirque Du Soleil and many other successful companies. The film provides an inside look at the complexities and dynamics of growing up in a circus family, particularly the unconventional father/son relationship of Larry and Lorenzo. // Showings: Lark Theatre, Oct. 9, 8pm, Century Larkspur, Oct. 10, 5:45pm, Rafael 1, Oct. 11, 10am; Running time: 68 min
THE NINE
Katy Grannan's documentary explores the ravaged lives of Modesto's South Ninth Street, where the denizens struggle with tragedies and addictions, and dead bodies sometimes surface in the Tuolumne River. Grannan zeroes in on the clinging and childlike Kiki, who lives in a motel and escapes through her imagination, her only glimpse at an alternate life. Grannan is best known her photography work, and this is her first feature film. Film producer Mark Smolowitz also lives in Hayes Valley. // Showing: Sequoia 2, Oct. 11, 9pm, Lark Theatre, Oct. 12, 2:30pm; Running time: 94 min
CALIFORNIA TYPEWRITER
Typewriter aficionados finally have a documentary to write home about. California Typewriter celebrates the creative virtues and tactile joys of the typewriter by weaving together three stories—Berkeley repair business, a Canadian collector, and a Bay Area artist—along with interviews with famous connoisseurs including Tom Hanks, Sam Shepard, and David McCullough. Subject Silvi Alcivar, a poet/artist and a large proponent of the typewriter, is based in the Mission District. Alcivar has written and sold thousands of poems and she has performed her work on stage and radio throughout the Bay Area, where she's been living since 2007. // Showings: Sequoia 2, Oct. 7, 3pm, Rafael 2, Oct. 10, 8pm; Running time: 103 min
SHE STARTED IT
Director and Mission resident Nora Poggi's documentary profiles five young female entrepreneurs who are striving to make their marks in the tech industry. The film examines the challenges they face in the ruthless world of start-ups, where females account for less than 10 percent of all company founders. The women featured in this film come from the US, France, and Vietnam. Poggi is a French journalist/filmmaker, making her film directing debut with She Started It. She has interviewed key players in Silicon Valley for the past four years for publications including Examiner.com & Usine Nouvelle. // Showings: Sequoia 1 Oct. 8, 1:30pm, Rafael 2, Oct. 9, 12pm, Rafael 1, Oct. 12, 10am; Running time: 84 min
SPLOTCH
Noe Valley–based director, animator, and visual artist Dan McHale explores the many morphing forms of coffee in this animated short, which was also selected for the 2016 San Francisco International Film Festival. // Showings: Rafael 3, Oct. 7, 5pm, Rafael 3, Oct. 14, 9pm; Running time: 3 min
ODDBALL
Directed by Joshua Moore of Potrero Hill, Oddball is a creative profile of Stephen Parr, the avant-garde producer and entrepreneur behind SF's Oddball Films. Oddball is a source for archival and contemporary imagery, providing footage for projects across the globe, from Silicon Valley to Paris and from television to feature films. Parr, who has a long history of "presenting and archiving the unusual," is known for promoting outrageous local theater, videotaping and producing live performances of 70s musicians, and screening his signature pop culture montages in venues across the US and Europe in the 80s. Parr has an "uncanny ability to translate artistic concepts into specific visual images" and brings "a unique perspective to the realm of stock footage." Director Joshua Moore is a founding member of Full Metal Cinema, an emerging pop up film series, and curates film and new media for the Jewish Film Institute. // Showings: Rafael 3, Oct. 9, 9:15pm, Sequoia 1, Oct. 10, 5pm; Running time: 5 min
BANG! THE BERT BERNS STORY
Listen up, music lovers. This documentary, edited and co-directed by Richmond-based Bob Sarles, takes viewers for a lyrical ride through the 1960s in the story of Bert Berns, the prolific songwriter and staff producer at Atlantic Records in the 1960s behind such hits as "Twist & Shout," "Piece of My Heart," and "Brown-Eyed Girl." The movie includes interviews with Paul McCartney, Keith Richards, Solomon Burke, Van Morrison, and more. The California premiere will be accompanied by a live performance by musicians Betty Harris, Matt Jaffe, and Shana Morrison as part of MVFF Music at Sweetwater Music Hall. Sarles has been a San Francisco-based filmmaker since 1980. // Showings: Sequoia 2, Oct. 11, 6:15pm, Century Larkspur, Oct. 13, 8:45pm; Running time: 95 min
The Mill Valley Film Festival runs Oct. 6-16 with screenings at various venues in Marin. General admission tickets are $15; tickets for 5@5 short films are $9. For more information, visit mvff.com.