Water to Paint, Paint to Sky: The Art of Tyrus Wong (August 15–February 3, 2014)
An event from the Walt Disney Family Museum!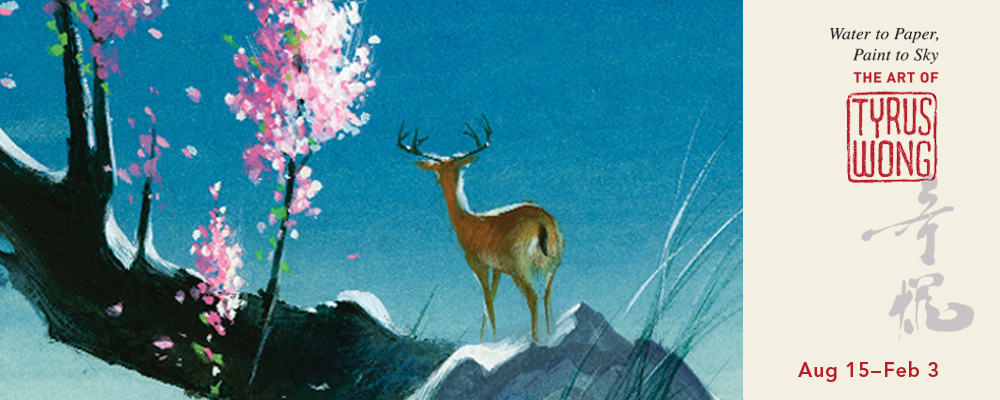 From August 15, 2013 to February 3, 2014, The Walt Disney Family Museum will present the exhibition Water to Paper, Paint to Sky: The Art of Tyrus Wong. Organized by Michael Labrie, the museum's director of collections, the exhibition will focus on the life and work of Chinese-American artist Tyrus Wong—a celebrated painter, muralist, kite maker, lithographer, Hollywood sketch artist, calligrapher, ceramicist, and Disney Legend. At age 102, Wong is still a practicing artist today.
This retrospective features more than 150 works including paintings, sculptures, works on paper, painted scarves, kites, and more. Although he never met Walt Disney, it was the ethereal beauty of Wong's Eastern influenced paintings that caught Walt's eye and became the inspiration for the animated feature Bambi, which changed the way animation art was presented, and continues to be an inspiration to contemporary artists.