Black History Month: Meet Our Amazing Art School Community
Academy of Art University is committed to supporting and uplifting the creativity, artistry, and unique perspectives of our Black students, alumni, and faculty. In honor of Black History Month, we've featured below a few of the many incredible Black members of our art school community whom we've highlighted.
Tyler Lynch
Not many students get to work with celebrities as a junior, but Tyler Lynch set a new standard for greatness. Collaborating with alumna Amber Asaly and Red Bull, she drew inspiration from the Tenderloin and traditional Filipino elements to style Oakland-based rapper, P-Lo. From styling patterned fabrics to hand-painted pants, Lynch showcased the immense talent of art school students in real-life industry projects.
Salihah Saadiq
The work of Salihah Saadiq proves that the secret behind great photography isn't only timing, but also trust: trust in her own vision, and trust between herself and her subject. Based in Oakland and the larger Bay Area, Saadiq has found a ready worldwide audience for her bold, thoughtful art. In fact, this 2018 School of Photography alumna has published work in Vogue Italia's online photo gallery, among others.
Stephanie Thomas
Stephanie Thomas was born with a disability, and advocacy has become her life's work. In 2004, Thomas founded Cur8able, a lifestyle website dedicated to disability fashion and aimed at closing a gap in the industry. She credits her education in the School of Fashion's journalism program for the success of her disability fashion styling career.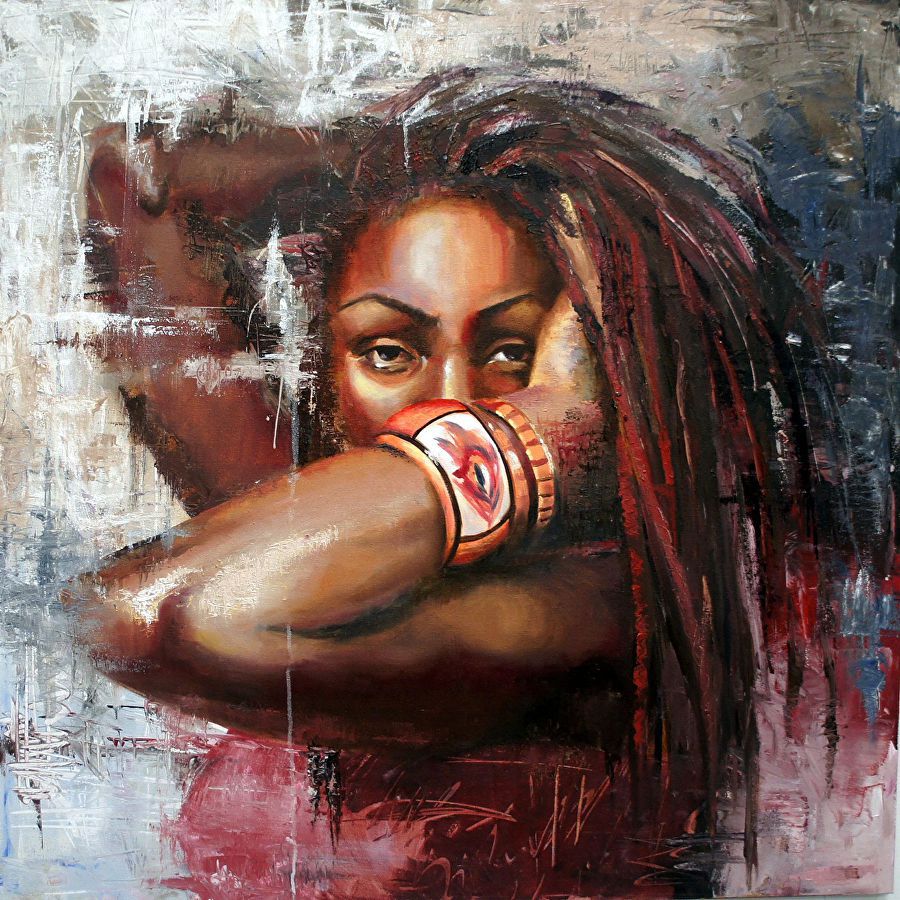 Nina Fabunmi
While Nina Fabunmi originally got a degree in real estate, her true passion was painting. "Painting for me is like breathing," she says. Years spent selling paintings as a hobby culminated in her pursuing an MFA at Academy of Art University in 2014. Represented by galleries in San Francisco, Oakland and Chicago, Fabunmi is living proof of an artist having a successful career.
Mobolade Ajomale
Until Mobolade Ajomale became a student, there was one thing this art school didn't have: an Olympic athlete. Ajomale competed for Canada in track and field at 2016 Rio Olympics, earning a bronze medal in men's 4×100-meter relay. Once he retires from track, Ajomale plans to go into broadcast or marketing using skills he learned in art school.
Stephen Lamar Moore
Featured in one of Apple's Higher Education Stories, Stephen Lamar Moore has truly made the most of his MFA from the School of Music Production & Sound Design. "In the studio, I went from being a composer to now being a producer," says Moore. "It opened my eyes to what's possible." In addition to working as a music producer, Moore is also an award-winning film composer and solo artist.
Selena Davant
Selena Davant knows the value of a smile. This School of Advertising alumna created the "Smile a Day" Instagram project, collecting over 500 smiling faces alongside the reasons behind their smiles. Davant also works as a freelance content creator and social media manager for a number of San Francisco companies.
Michael Buffington
Illustration grad Michael Buffington took it upon himself to enact a culture change at our art school. By founding Drawaholics Anonymous, a student club, Buffington sought to encourage students to embrace drawing and creative self-improvement. Currently, Buffington is the concept art lead for the School of Game Development. He is also a freelance illustrator, producing concept art and storyboards for animation, film, and video games.
Kevin LaSure
In a span of four years, Kevin LaSure was named head coach of track and field before rising to director. To top it all off, LaSure was then named president of the NCAA Division II Track & Field Executive Committee. This marks the first time in almost a decade that a member of a minority community has held the position.
Terry Jones
Since graduating in 1992 with a BFA in Advertising, Terry Jones has worked on advertising campaigns for large international clients. Still, he was thrilled to return to the Academy as a full-time faculty member. Having benefited greatly from the Academy's focus on mentoring, Jones is committed to help raise the next generation of artists.
A Resounding Thank You
Last but not least, art and design wouldn't be what it is today without the ground-breaking innovations of Black creatives. So without further ado: many thanks to our Black art school community for sharing your incredible skills with the world!