Bruce Williams: Acting Faculty Spotlight
Bruce Williams is an accomplished actor and instructor at the Academy of Art. You can find him teaching Shakespeare or Acting for the camera.
Bruce Williams has been a professional actor for 40 years. As a member of SAG/ AFTRA, and Actors' Equity Association, he has performed in numerous commercials, industrials and television productions and has extensive theater experience as well.
He has been a faculty and core company member at the American Conservatory Theater (ACT), acting in more than 44 main stage productions since 1975. He has also appeared on several other West Coast stages including the Oregon Shakespeare Festival, The Magic Theatre, Berkeley Repertory Theater, California Shakespeare Theater, The San Francisco Shakespeare Festival, The Eureka Theater, TheatreWorks, The Marines Memorial Theater, and many others.
For 12 years he was the director of the Studio ACT and Summer Training Congress professional training programs at ACT, also teaching and directing extensively in the Master of Fine Arts program.
He most recently directed the graduate production of The Misanthrope at the Academy.
Q: What are three tips of success that you can give to aspiring actors?
BW: Really, really want this. Have a life outside the work. Believe in yourself, but listen to what the world is telling you. You don't have to agree, but sometimes you should.
Q: What motivated you to stick to acting as a career?
BW:  I like the ensemble aspect of this work, whether it's film or theater. There are a lot of dedicated people behind every production and not just the ones the audience sees.
There is a lot of discipline in the work and a lot of chaos. The tricky thing is to have just the right balance of both.  Every project is unique. I like that a lot. There's no limit to how beautiful it can be.
Q: What is a film or play that inspires you? Why?
BW: There are so many films and plays. Some of them…..Lincoln with Daniel Day-Lewis (seamless performance, inspiring, truly what acting is all about),  also anything directed by Stanley Kubrick.
Q: Number 1 tip for auditioning?
BW: Preparation, preparation, preparation, preparation…then when you go into the room forget about the preparation. Be yourself. Be present.
Q: What had been your biggest accomplishment as an actor? What has been your biggest challenge?
BW:  I think the biggest accomplishment for me as an actor was just to have survived and made a living at it. There are a lot of high points, specific productions or work I was involved in that made me think, "I am truly lucky to be here."
The biggest challenge for me involves allowing myself not to get too comfortable, to listen, and not do things just because that's the way I've always done them. I think to be an artist you have to be constantly challenging what you know, Never get complacent.
Q: Tell me about what you're working on now.
BW:  At the moment I'm teaching and finding it very much worth the while.
Q: If you could be any animal in the world, what animal would you be and why?
BW:  If I were an animal I'd like to be a fox. A serious animal with a sense of humor. And they're red, my favorite color.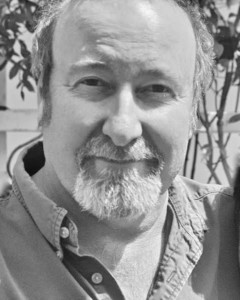 Bruce Williams has taught classes at Notre Dame de Namur University, Santa Clara University, the University of Hawaii, the Nancy Hayes Acting Studio, the Berkeley Digital Film Institute, Stanford University, and the Academy of Art University. He is a past member of the Board of Trustees for Theatre Bay Area and has a private practice teaching acting technique for the stage and camera.