Contested Landscapes: 9 Public Re-Appropriations of Urban Infrastructure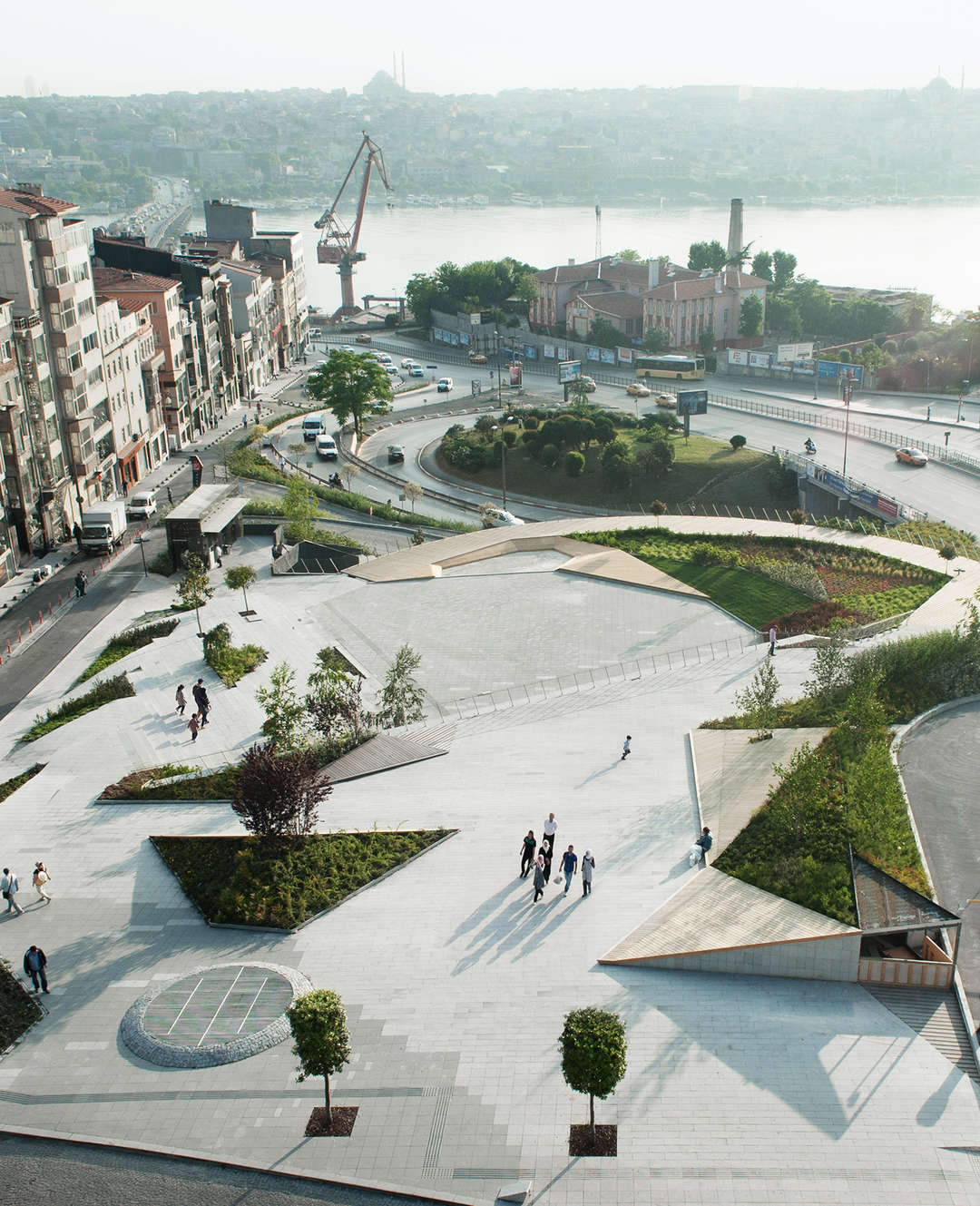 Ross Brady
In cities around the world, space that was once fully given over to utilitarian functions such as highway interchanges, elevated rail lines, waterways and streets are being wrestled into the public domain for the use of the pedestrian. Areas once shunned as unfit for utilization or enjoyment by anyone or anything other than the type of traffic or industry originally intended for it are being 'found' and repurposed on a scale never before seen in our cities.
The origin point of this recent proliferation can unquestionably be traced back to the opening of New York City's High Line Park in 2009. However, what's important about this trend is not the creation of tourist-heavy icons that most civic administrations long for, but rather what these types of retrofits mean for city dwellers: that any one of them has just as much a right to the use of their city's public space as do the large-scale, heavy-duty applications that previously had exclusive claim to it.
As for the designs of these new spaces, the evolution of this practice owes a lot to the theoretical emergence of landscape urbanism — that is, that a city should be defined by its open spaces and that its buildings should be understood as structures that simply occur around them. Often misapplied as mere stylistic choice due to its burgeoning popularity, the original proclamations of landscape urbanism theorists were largely responsible for the conditions that allowed the projects in this collection to be realized.
If it wasn't for their efforts in pushing the theory slowly into private practices after its requisite time in academia, today's architects may never have 'found' the spaces for these projects, which were hidden in plain sight for many years. Thanks to this inverse in perception, there are now many previously unappreciated opportunities to create valuable designs that add open space to a city without having to demolish anything to make way for them. In terms of the efficiency and livability of our urban environments, this is a great leap forward.
Sishane Park by SANALarc, Istanbul, Turkey
For many years the leftover space between a busy road and a highway onramp served only to divide two separate portions of the city. Having previously been a park that connected with the waterfront, the space's original use was restored, and also serves as the roof of an underground parking garage for a popular market.
Queens Plaza Bicycle and Pedestrian Improvement Project by WRT & Margie Ruddick Landscape, Long Island City, N.Y., United States
Previously occupied by undefined and potentially dangerous sidewalk space, the street-level routes around and between several elevated train lines and a busy street were redesigned to give equal priority to pedestrians and cyclists. The improvements offer a safer and more aesthetically pleasing environment that encourages more frequent use than the original condition.
Velenje City Center Pedestrian Zone Promenada by ENOTA, Velenje, Slovenia
Built as a modernist "new town" in the 1950s, the city of Velenje turned over the amorphously defined road space on its river's edge to create a pedestrian promenade that celebrates the waterfront. The promenade cuts into the riverbed with tiered public space, replacing what was previously a hidden embankment.
Canal Swimmer's Club @ Bruges by Atelier Bow-Wow, Bruges, Belgium
Often disregarded as usable space in favor of shorelines, the surface of the water in an urban setting proved to be a valuable asset for this platform in Bruges. Floating on the canal, the deck offers sunbathers and swimmers alike the opportunity to enjoy a waterway that was, until recent clean-up efforts, too polluted to swim in.
The Yard at Mission Rock by OpenScope Studio, San Francisco, Calif., United States
Temporarily built with reused shipping containers, a few rows of parking bays in a large lot were taken over by this café and seating area next to the Giant's baseball stadium in San Francisco. Local businesses occupied space in the containers in the hopes of creating a popular neighborhood hangout.
INTERVENTION BY SPOT-PROJECTS: URBAN ACUPUNCTURE AS A PUBLIC SPACE REGENERATION STRATEGY by studiostudio architettiurbanisti, Florence, Italy
Conceived to offer a higher degree of safety to children walking between their schools and their homes, the pedestrian-level street enhancements to this section of Florence recovered undefined space. By delineating separate areas for cars and pedestrians but still remaining open in feel and appearance, the public realm is improved for both use groups.
Times Square Reconstruction by Snøhetta, New York, N.Y., United States
In New York, the pedestrian re-appropriation of the entirety of Broadway's traffic lanes as they pass through Times Square is nothing less than a Herculean feat of urban politics. Constructed as a permanent improvement to the streetscape, the new plaza provides breathing room for the area's overcrowded sidewalks.
Erie Street Plaza by StossLU, Milwaukee, Wis., United States
Acting as the final link in a linear park along Milwaukee's frontage on a river of the same name, Erie Street Plaza took over the space previously occupied by a parking lot. The park is a valuable connection between the city and its newly appreciated waterfront.
Seattle Art Museum: Olympic Sculpture Park by WEISS / MANFREDI, Seattle, Wash., United States
Bridging the air above a rail and highway corridor, this park, like many of the above, also serves to connect a city to its waterfront. With the added benefit of an adjacency to a large art museum, space in the park can be used for outdoor exhibitions.
http://architizer.com/blog/public-re-appropriation-of-urban-infrastructure/