Create a t-shirt design inspired by Disney•Pixar's "Monsters, Inc."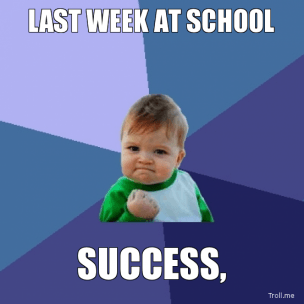 Many of you are probably looking forward to the end of this semester. For those who have no idea what to do for the next 6 weeks and are fans of Pixar's Monsters Inc., why not design a t-shirt?

Threadless is a design company that prints apparel with designs created and chosen by the Threadless community. They are hosting a contest where artists can submit a t-shirt design inspired by the characters from Monsters, Inc.
If your design is chosen and printed, you'll get:
$2500 cash for the grand prize
$500 Threadless git certificate
A Monsters, Inc. collectible item and an original sketch from a Disney•Pixar character artist.
Other designs chosen for print from this challenge will receive compensation based on the product printed on & the quantity printed.
Submission dates: December 17 – January 7, 2013
&l=6061_HTML&u=227450712&mid=88299&jb=588&utm_medium=ExactTarget&utm_source=2012-12-17MondayShipping&utm_campaign=All%20Subscribers" target="_blank" rel="noopener noreferrer">Click the here for more information.