From Sundance to Theatres: Strawberry Mansion is Proudly rLab Made
Strawberry Mansion, set for a theatrical release in February, seems destined for overcoming great distances–from being animated via a remote animation studio to making it as far as the renowned Sundance Film Festival.
Take a gander at this movie trailer below.
Would you believe that college students did the animation for Strawberry Mansion? Would you also believe that this was completed without the artists not stepping foot in an actual animation studio?
School of Animation & Visual Effects students from Academy of Art University got this exciting opportunity to work on this-sci film through the in-house animation & VFX firm, StudioX. It was 2020 and the rest of the world had just begun coming into a cocoon because of the pandemic.
The filmmakers, Kentucker Audley and Albert Birney, had their eyes set on the 2021 Sundance Film Festival from the get-go. They also wanted to make it as visually stunning and otherworldly as much as possible. After all, the Strawberry Mansion was supposed to be a place where anything is literally possible.
For that, they turned to StudioX for help. There wasn't a lot of time to deliver the project, but the participating students managed to do it in three semesters.
Happy Clients
"We hadn't done a lot of post special effects stuff in the past, so we were kind of green with the whole process. It was really helpful to go through it with StudioX—we learned so much, and our expectations were far exceeded," raved Kentucker Audley, co-writer/director for Strawberry Mansion.
"I keep thinking about the buffalo shot; in the script and in the film, it's not a huge part of the story, but once we realized that we could make this thing look so amazing [with VFX], it adds so much to the story and becomes a very crucial part of the movie and establishes the movie. Every piece of professional and artistic VFX that we got from [StudioX] just added that level of professionalism and gave it a boost."
That buffalo shot was created by a student. Under the supervision of ANM faculty Technical Lead Jason Patnode and adjunct faculty Michael Raphaelovich for the 3-D team, it was decided that papier-mâché would best be integrated with a lifelike CG buffalo head. Taking it over the top was a realistic bullet hole and oozing blood.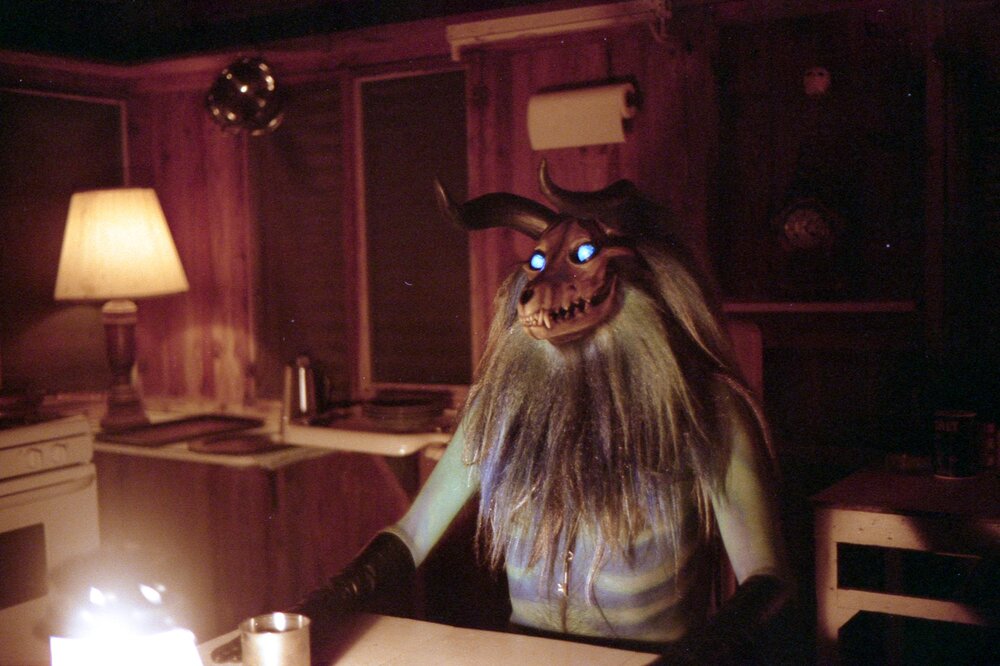 Did Someone Ask for Hands-On Learning Experience?
Maria Cifuentes, the Academy student-slash-StudioX CG artist, was responsible for texturing and rendering the head.
"For that shot, I had to do a lot of things I wasn't familiar with. I was learning the techniques at the same time in a different class, and I was applying what I was learning to what we were doing in StudioX. It was really the best way to learn it, but definitely high-pressure."


Maria Cifuentes, School of Animation & VFX/StudioX CG artist
Oh, and she was working all the way from back home in Florida. No fancy, high-tech animation studio setup, just her regular computer, a stable internet connection, and a full, 24/7 access to the Academy's remote lab studio, rLab.
"I was in Florida while I was working on the project, so I was actually in the future" said Cifuentes. "It was actually great because I could wake up at 8 a.m. and start working, and it would still be 5 a.m. in California, so I got this big jump start."
So in many ways, in that sense, the rLab is a lot like the Strawberry Mansion–anything really is possible. In the end, the Studio X team was able to produce a total of 61 shots and nine 3D CG assets for the production–impressive by all accounts considering how tight their deadline and how small their crew was.
Strawberry Mansion is having its theatrical release February 18, 2022.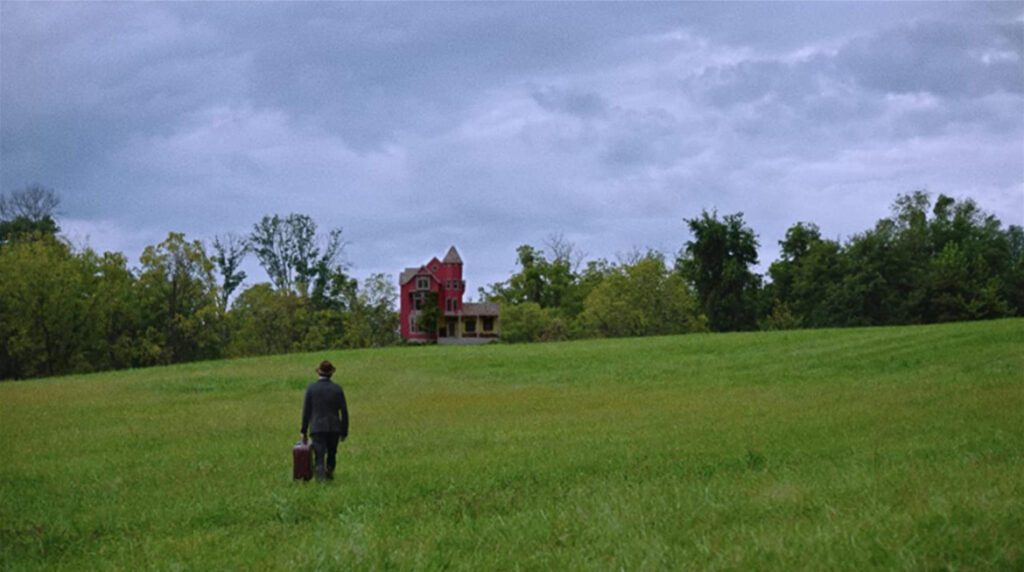 ---
The rLab is just one example of how Academy of Art University enables its students to learn as much as they can no matter where they may be. With a robust online education program, you too can keep pursuing art and design career dreams through the Academy. Request information from our admissions representatives for the next steps. Complete your application today if you're ready to join our art school community.
---
Hero image courtesy of SSFilm Festival