French Cult Favorite 'Wakfu' Premieres on Netflix in the U.S.
From Cartoon Brew: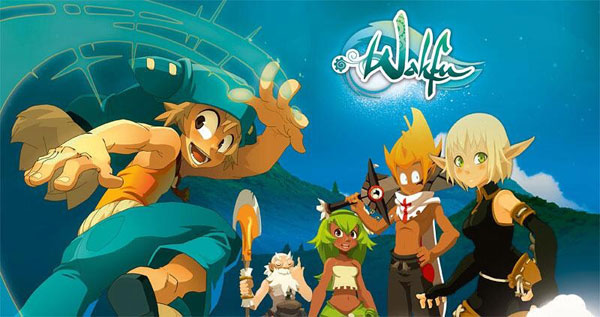 Since its premiere in France in 2008, Wakfu, an anime styled fantasy-adventure series based on the Dofus/Wakfu MMORPGs, has picked up a dedicated fanbase, even in countries where it hasn't officially aired like the United States.
Now, through a recent agreement between its Roubaix, France-based production company Ankama and Netflix, the first season of the Flash-animated series has been made available to a global audience of over 50 million Netflix subscribers in the US, Canada, Ireland, Netherlands and Nordic countries.
Netflix has indicated that they plan to add more foreign animated series to their service. "We are thrilled to be working with Ankama to bring its engaging title to millions of Netflix members and expect to further strengthen our relationship with Ankama and other French animation studios," said Netflix chief content officer Ted Sarandos.
Netflix's pick-up of Wakfu may in part be attributed to the show's crowdfunding efforts last February. Ankama launched an $80,000 Kickstarter campaign to create an English dub of Wakfu's first 26-episode season. The campaign went on to raise over US$440,000, reaching almost all of its stretch goals, which included dubbing both of its existing seasons and a new episode of the show.
Wakfu's worldwide visibility on Netflix will continue to grow throughout the remainder of the year as the streaming giant has stated that it will release the series throughout Latin America as well as France, Germany, Belgium, and Luxemburg when the service launches in those countries.