Get Student Financial Aid for Art School With a Creative Portfolio
It's no secret that while earning a degree is a worthwhile endeavor, it is also an expensive one. Good thing there are available options such as student financial aid, grants, and scholarships that can help students pursue their university dreams.
When you're applying for one of these options, you'd want to increase your chances and stand out from the other applicants. Especially if you're planning to attend a San Francisco art school, for example, you may need more than just good academic standing in order to make the cut—you're also going to need a creative portfolio that best represents yourself and your talents.
We've compiled below a few tips to help you get your portfolio prepped for any financial aid or scholarship applications.
Pay Close Attention to the Requirements
The requirements for financial aid, scholarships, and grants will be different from each other. Make sure to carefully understand and follow the instructions, especially on the format specifications for your submission, which may include the following:
physical portfolio and original pieces
USB drive containing photos or scans of your work
access to an online repository for your collection of work.
Also, be ready with any additional materials they may ask from you, on top of the ones you've already submitted.
Make Your Portfolio Easy to View and Access
Regardless of the required format, viewing your work should be easy and simple. An organized collection of body of work gives the panelists a clearer perspective of how you are as an artist and how you've developed your style over time. Also, keep in mind that there will be hundreds of other applications they will have to go through.
You want yours to stand out, and not for the wrong reasons.
Physical Portfolio
If the artwork you are submitting is on paper in standard size, you can put it in a clear file folder so that they will be easily viewed in full. Otherwise, you may need a more custom casing to accommodate the size of your material.
What's important is that your work can be clearly seen even without having to remove them from the casing. It then also follows that you put in work which could not be smudged or damaged upon touching. Make sure there are no loose pages that will fall out so you don't miss anything important.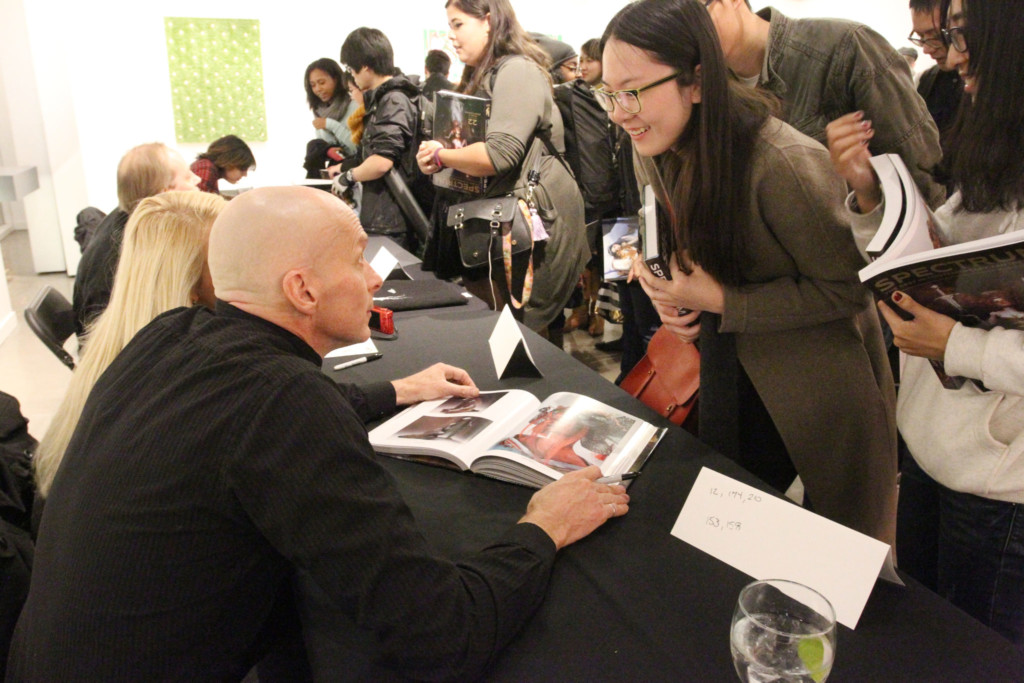 USB Drive
Organize your files into folders that the panelist will know exactly what it is they are looking at. Crucial to this submission format is how you label your files. You wouldn't want to just dump your work all together, especially if you have various types of work.
Putting a log file in the drive to give the viewer a quick look of the contents is a good idea. You may choose to add in a bit of description, in case you want to talk more about your entries.
Online
If you have your own website for your portfolio, make sure that you send a working link in your application. Like in the USB drive, the content that you want to showcase should be easy to find. There are also those that do accept online submissions of portfolio for better convenience, such as Academy of Art University's Spring Forward Scholarship.
Curate Your Work
Think of submitting your creative portfolio as putting your best foot forward. You want them to see that you have both the skills and the drive to continue learning and improving.
This is an important message to send across, especially since you are applying for financial aid. Show them that you, as the artist you want to become, are worth their investment.
Therefore, curate your body of work as faithfully as possible in a way that could represent you honestly.
Getting the degree of your choice in the school of your dreams does not have to be sidelined because of financial constraints. Learn more about the financial aid options out there, prepare your art portfolio with help from these tips, and grab the opportunity to benefit from it yourself.