Industrial Design Portfolio Inspo: Cool and Fun Designs for Everyday Stuff
While the word "industrial" might make you think of factories and smokestacks, the field of industrial design is actually very different.
In fact, an industrial design career can be incredibly versatile. Industrial designers go on to work as product designers, furniture designers, toy designers, car designers, and footwear designers, to name a few.
To provide some serious inspiration for your industrial design portfolio, we've created a short list of five awesome product designs that are improving lives and making waves.
Eatwell Assistive Tableware
Designed by Academy of Art University alumna Sha Yao, this assistive tableware set helps make mealtime easier for people with cognitive, motor, and physical disabilities.
The design is so revolutionary that TIME Magazine named Eatwell one of the 25 best inventions of 2016.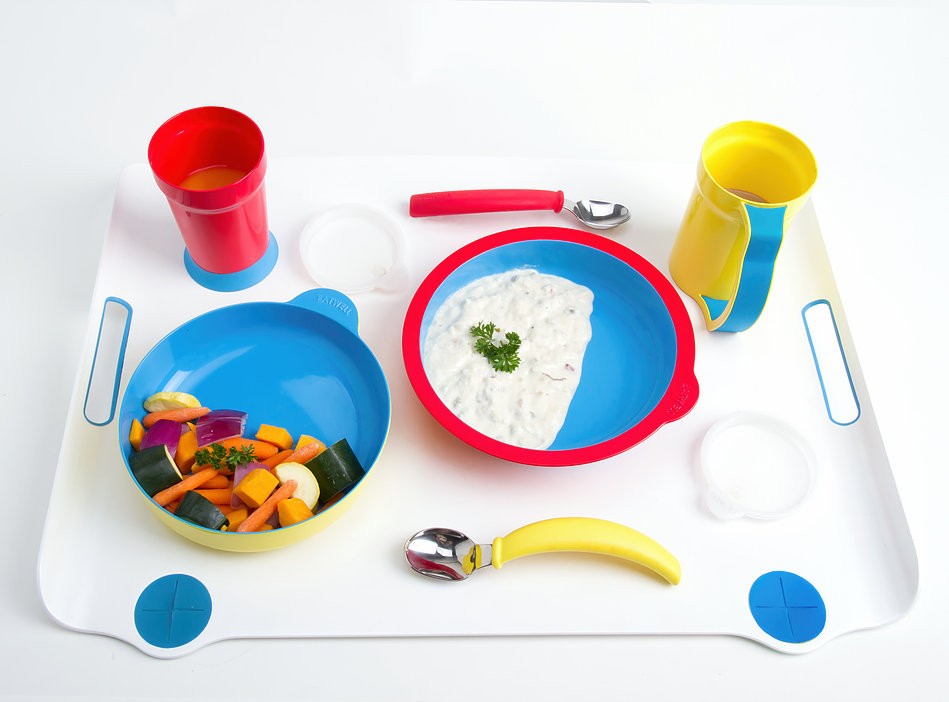 Bright primary colors turn mealtime into a happy affair, helping users see where the food is. Curved spoons make eating motions smoother, and tip-resistant cups prevent spills and sliding.
Although Sha Yao created EATWELL in response to her grandmother's struggle with Alzheimer's disease, the tableware set also helps children learning to feed themselves.
YolkFish
As adorable as it is practical, this egg-separating marvel is a must-have for both die-hard foodies and reluctant occasional cooks.
Just crack an egg into a dish, and flip YolkFish upside down. Give YolkFish a squeeze to separate the yolk from the egg whites. Give YolkFish another squeeze, and out comes the yolk!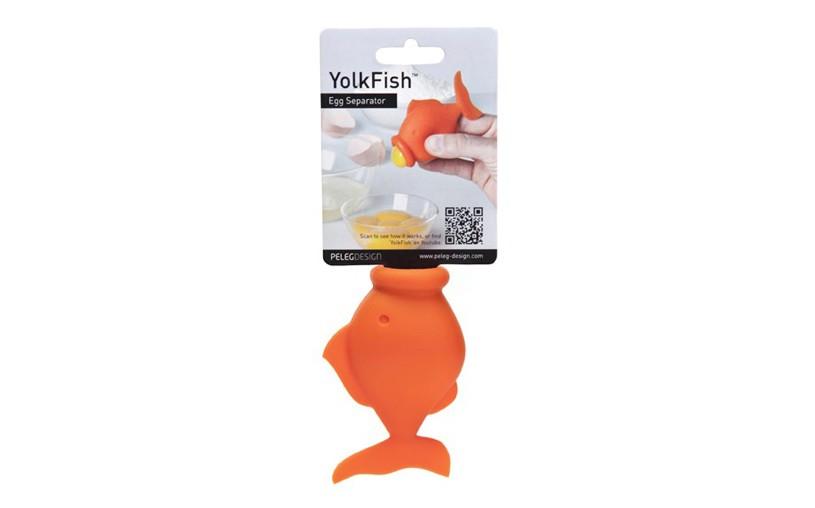 Made from bright orange silicone, this clever culinary creature from PELEG DESIGN studio is in good company when paired with its friends, YolkPig and YolkFrog.
Solar Charged Jacket
If "sleek and futuristic" is the theme of your industrial design portfolio, then you'll love this design.
Lightweight enough to be rolled up into your hand, waterproof, and breathable, Vollebak's glow-in-the-dark jacket is a runner's dream. While the jacket is a subtle shade of gray in daylight, once the darkness descends, it glows bright kryptonite green.
The secret behind the magic is a phosphorescent compound in the jacket. Even on cloudy days, the compound stores the energy of any light source for use.
To top things off, you can even use a flashlight to write on the fabric. The compound reacts the moment light strikes it!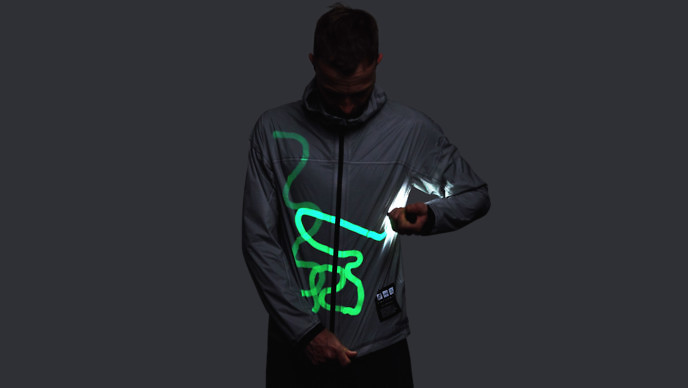 The Panton Chair
Since we've gone over a bunch of present-day product designs, let's go back and review one of the classics.
In 1967, the Danish designer Verner Panton created the first chair to be made out of a single piece of plastic in the world: the Panton Chair. The sleek S-shaped design clearly takes elements from the Pop Art movement of the 1950s to '60s.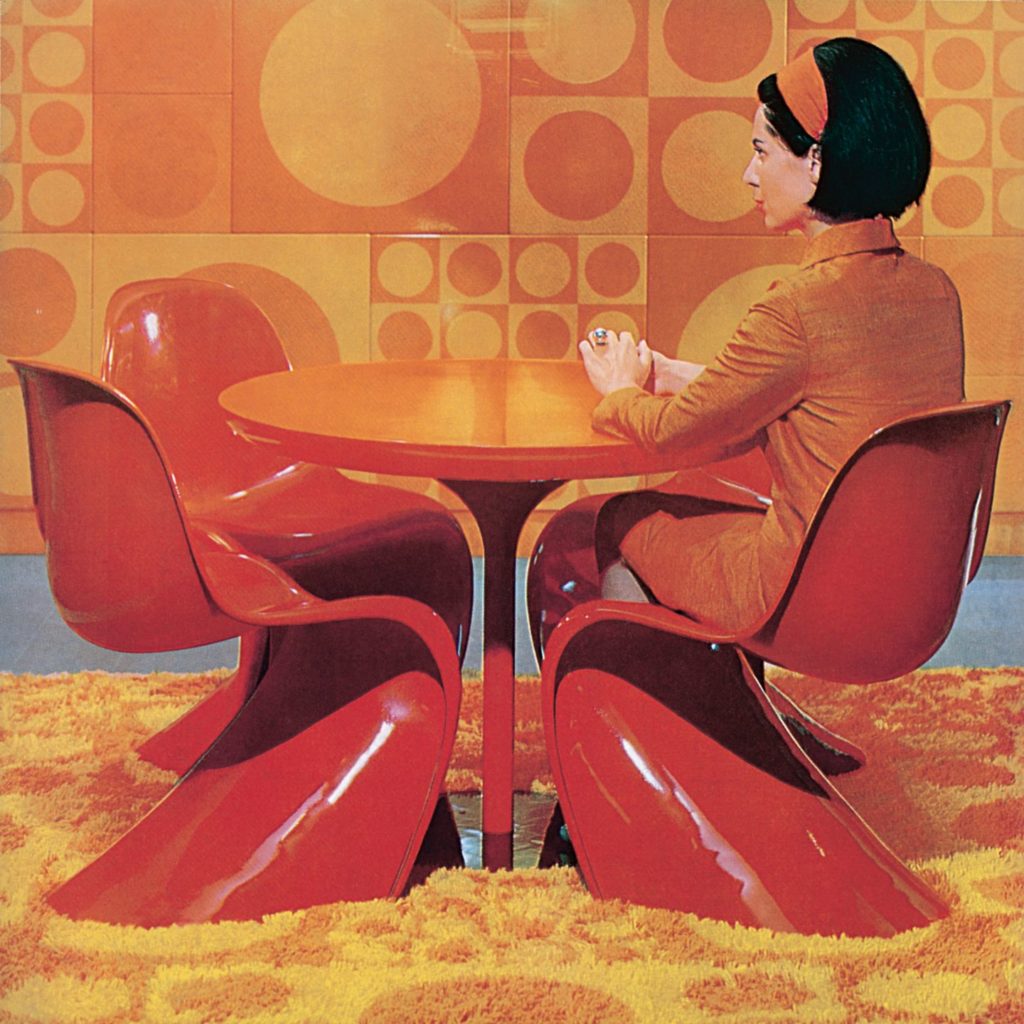 This ground-breaking creation currently resides in some of the world's most prestigious design museums, including New York's Museum of Modern Art and London's Design Museum.
Tasty One Top
So far, two out of the four product designs we've included have been food-related. With the Tasty One Top, that makes three.
If you're not so great at cooking, the Tasty One Top is here to make your pain go away. Like the Eatwell assistive tableware set, this cooking appliance was also named one of TIME Magazine's best inventions of 2017.
But what does it do, exactly?
After you download the One Top app, choose a recipe. The One Top tracks the temperatures of your cooking utensils and food with its integrated sensors and thermometer, notifying you when you should take the next step in your recipe.
In other words, you'll never have to improvise while cooking again. With the help of the Tasty One Top, a perfectly cooked meal is right within reach.
Creating an Amazing Industrial Design Portfolio
As these examples have shown, industrial design is truly a flexible and dynamic field. If you're a creative thinker and problem-solver with a passion for technology, getting an industrial design degree could be your path to fulfillment.
Not only would it provide you with a vehicle for self-expression, but you'd also be making significant cultural contributions with your designs.
Still, everyone has to start somewhere. And for you, that place might be Academy of Art University, where you'll have access to top-notch facilities and keen instructors who have ample experience in the field.
To learn more about how the Academy can support your goals and help you build an inspiring industrial design portfolio, request information today.