MFA Photography Student JK Wong Featured in Vogue Italia
At 22 years old, JK Wong has been published in Vogue Italia 37 times.
That's just the beginning for the Academy of Art University School of Photography MFA student.
Although she only picked up a camera for the first time three years ago, her images could easily be mistaken for a professional photographer many years her senior.
Fairy Tale Photography
Wong's images are like something out of a dream. They're complete with vivid colors, big hair, loud makeup, wildly imaginative imagery and, of course, beautiful women.
"I love beautiful girls," she said. "Beautiful things don't ask for attention. I am really obsessed with beautiful girls. Every time I work with them, I feel so happy."
These beautiful girls have been featured in the pages of Vogue Italia, the only magazine on Wong's mind at the moment. It's her holy grail, so to speak.
While Wong works with a stylist, hair, and makeup artists, she is the sole art director of her photo shoots. Her images are a pure manifestation of her unique and strong artistic vision.
"I really do my own thing," she said.
Vogue Italia
A Vogue Italia spread titled "Queen of Hearts" features a fair-skinned model with red hair that looks to be almost two-feet tall. The model's bright red lips are accentuated by the roses she's posed next to while wearing furry pink high heels.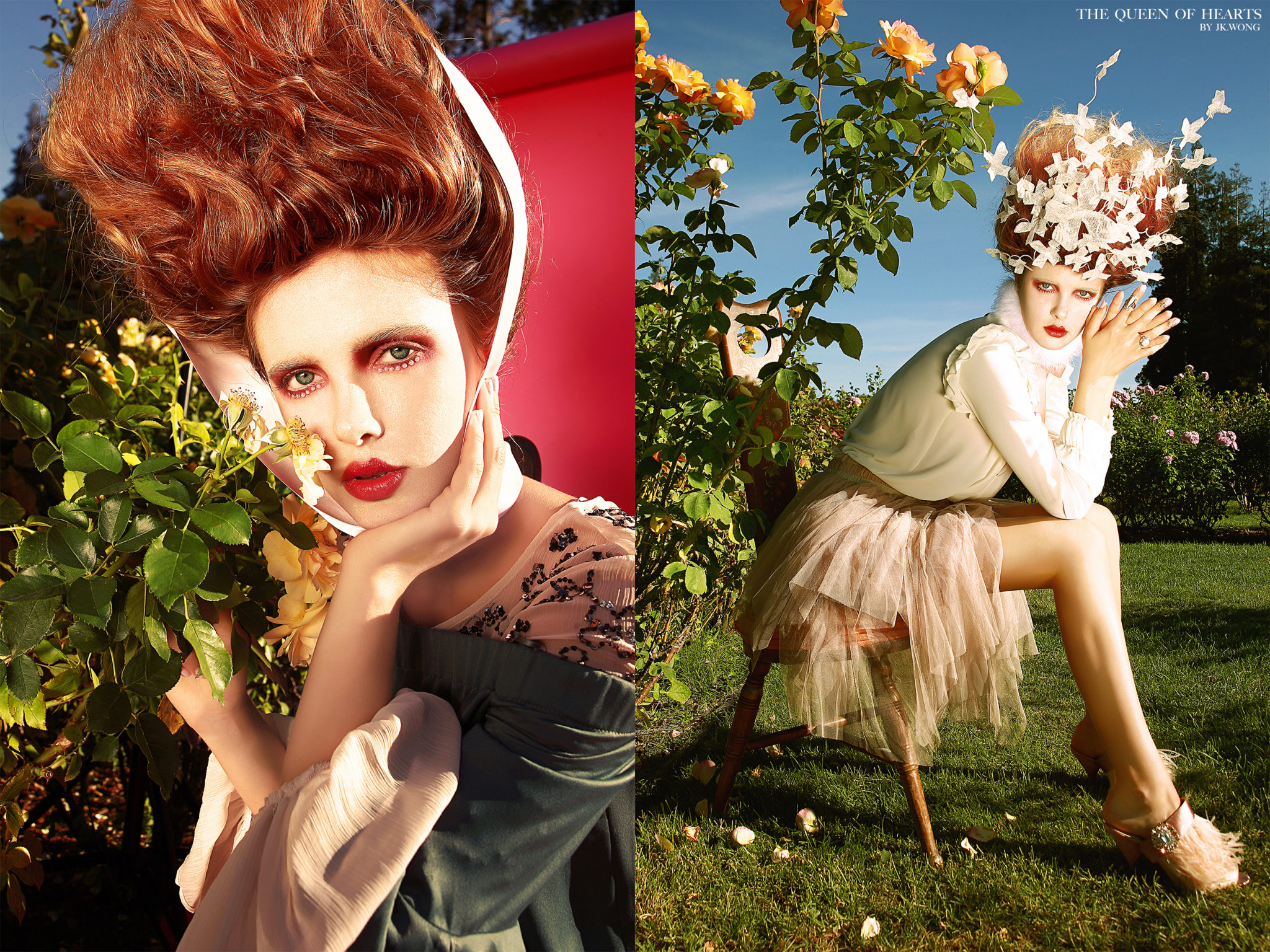 Her most recent spread, "Absurd Play," was featured on Vogue Italia's "Best of" photography home page, along with a link to her entire Vogue portfolio, a colorful array of her imagination, self-expression, and style all in one.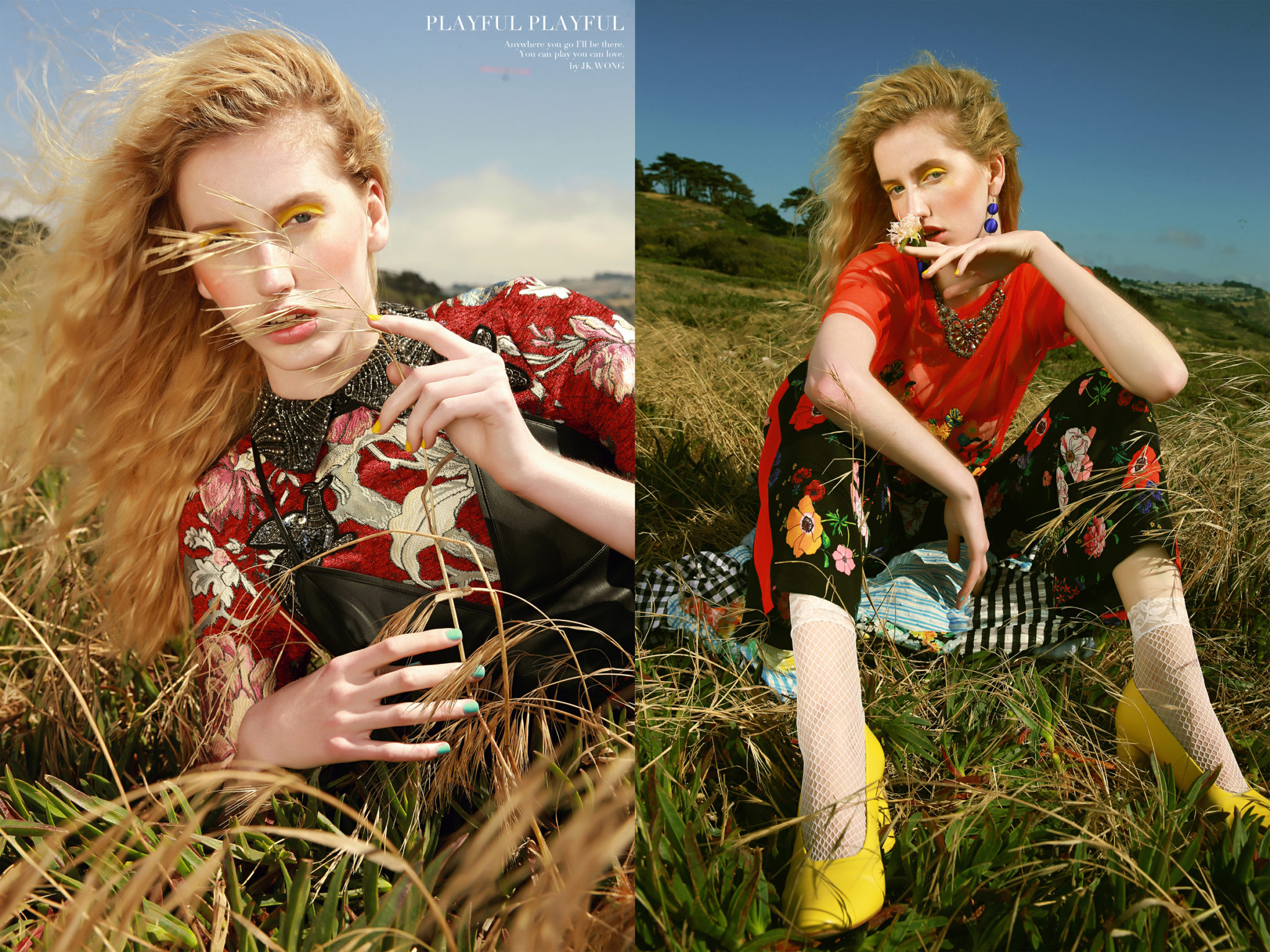 Although Wong has a signature style, each of her shots express a distinctly different feel and look.
Another spread, titled "Unicorn," was shot in the countryside in the bright sunlight and features a model lying next to a disco ball with the light reflecting onto her skin and sequined outfits.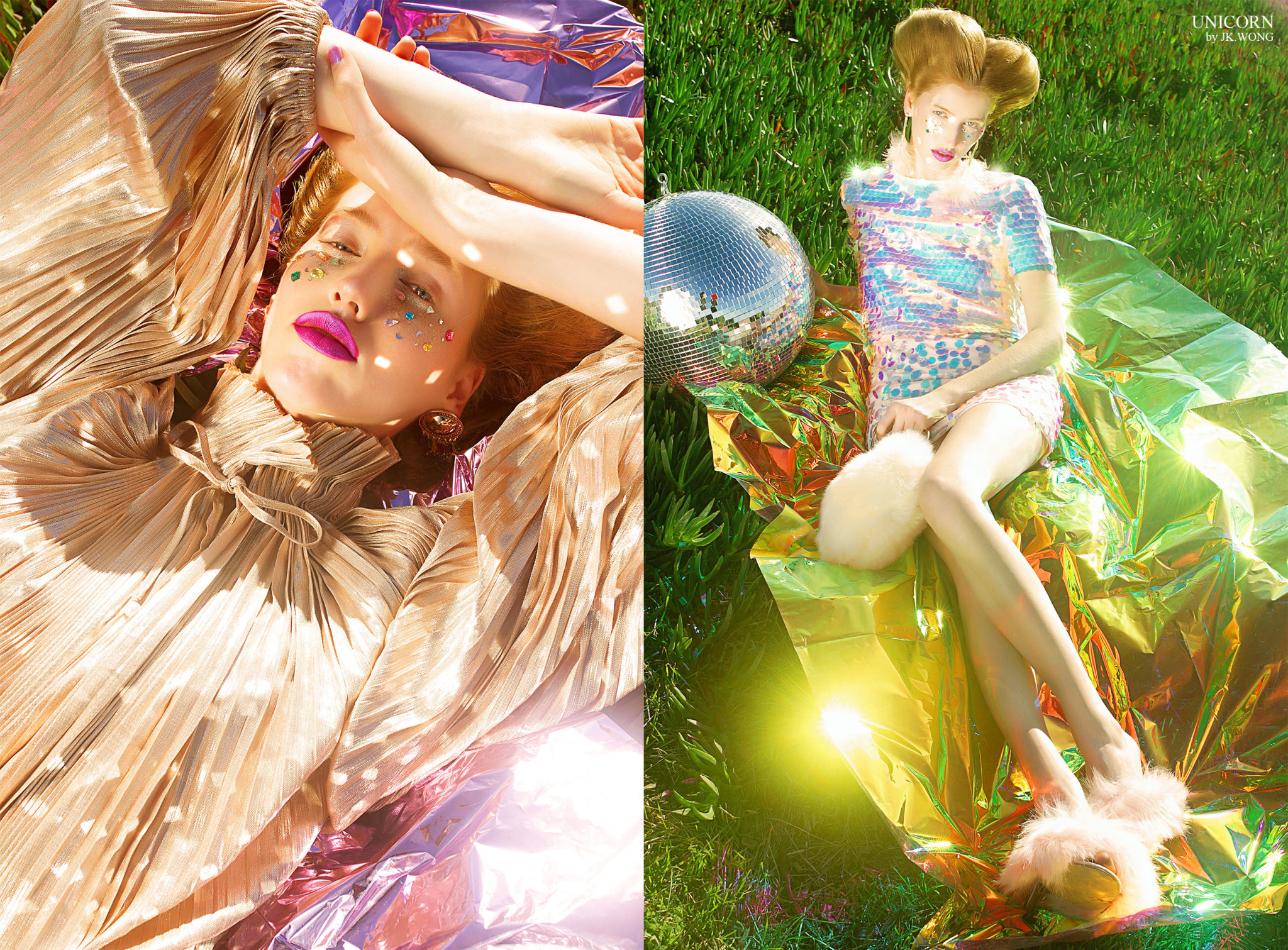 At the core of the vision behind Wong's shoots is connected to why she loves photography and what she feels it provides those who consume her images.
"My photos are about fairy tales," she said. "I think fashion, beauty and spirit [are] what people have to chase for. I hope when people look at my photos they feel happiness and warmth."
To her, photography is much more than capturing an image, it's about creating a narrative.
"That's what a photographer has to be, someone who tells a story," she said. "I want to tell valuable stories, not just capture a moment."
Inspiration
Growing up in Guangzhou, one of the three major fashion-centered cities in China, Wong was inspired by what she saw on the streets. She said fashion is what inspired her pursuit of photography and gives her energy, excitement and faith every day.
It's this faith that motivates her career and long days as a student and professional photographer. Each shoot, whether in her studio in Fremont, California or out in the field, takes about eight hours to complete. Her hard work has clearly paid off, becoming a staple of Vogue Italia and many Chinese publications.
John Vano, one of her photography instructors at the Academy, whom she called, "her favorite person in the United States," commented on Wong's uniqueness as a person and as an artist.
"She's such an individual," he said. "Her work is actually quite mind-blowing once she gets down to it. She's a one-man show. She's pretty amazing."
JK Wong: Behind the Scenes
Vano spoke about the methodology behind her shoots, sharing that while Wong strives to create highly unique images that do not emulate other artists' work, she puts a heavy amount of research into what she does studying color, details and constantly improving her photography technique.
Still in her second year at the Academy, Wong has a bit to go before graduation, but after that, she plans to go into advertising. Her classes at the Academy have provided a better understanding of what becoming an advertising photographer entails, which she learned is a very detail-oriented job.
"I've learned to concentrate more on details since being here," she said. "I used to just focus on taking a beautiful photo, but now focus on every detail."
In the long run, Wong said her dream is to travel the world and "shoot fairy tales forever."
This article was first published in the April 2018 Vol. 2 edition of Academy Art U News. Written by Alex Madison.