Alumni Success: Yolanda Chiu's Dolls Brought to Life in Florida CraftArt Exhibit
A selection of MFA alumna Yolanda Chiu's thesis work is currently on view in Florida CraftArt's Dolls and Where They Live exhibition. Among the diverse range of dolls submitted by over 30 artists, her automaton piece, Reborn, received an honorable mention during the opening reception.

Through July 28, Florida CraftArt's Exhibition Gallery is home to various unique dolls crafted by members of the National Institute of American Doll Artists (NIADA), as well as artists from around the country and even New Zealand. The exhibition was judged by Loretta Nardone, President of the United Federation of Doll Clubs (UFDC), a non-profit organization with the goal of being the foremost in research, education, conservation, collecting, and appreciation of dolls.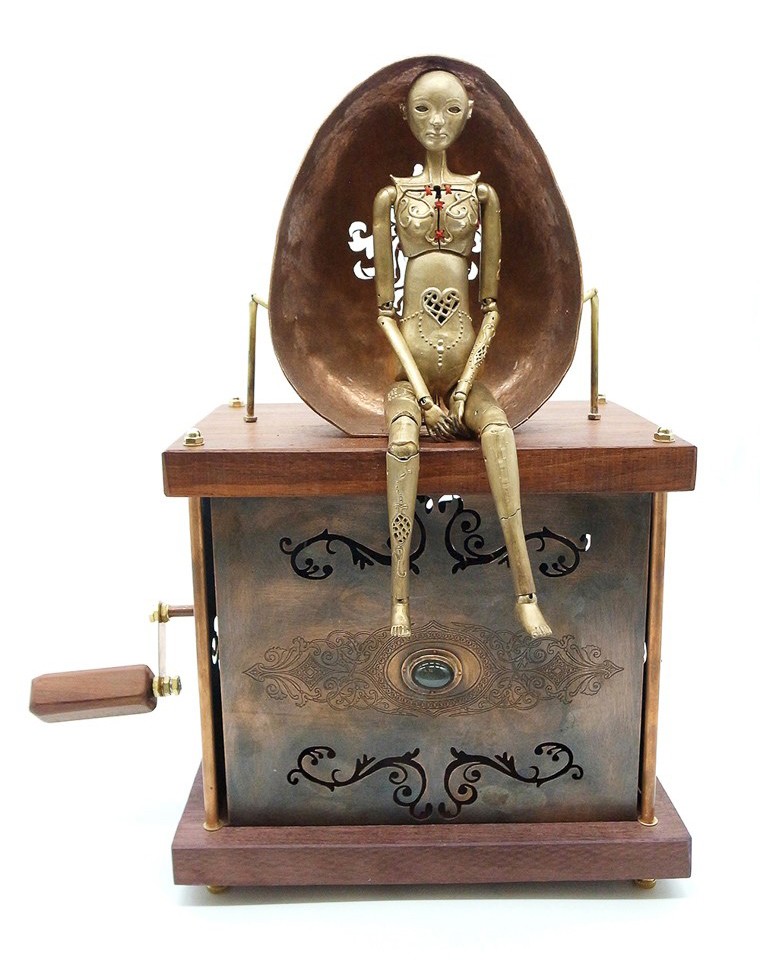 To learn more about the exhibit, click here:
http://www.floridacraftart.org/exhibitions/dolls-and-where-they-live/
See more of Yolanda's work here:
http://www.yolandacstudio.com/