Motivational Quotes From Academy Students for Your Inspiration
College can be stressful. We've been there, too.
Luckily for you, tough times don't last, but tough people do! That's why we've pulled some motivational quotes from both current Academy students and those who've gone on to graduate and rock the art world.
Write them on Post-It notes and keep them on your desk. Doodle them in your notebook. Whatever you have to do to stay positive, we're all for it.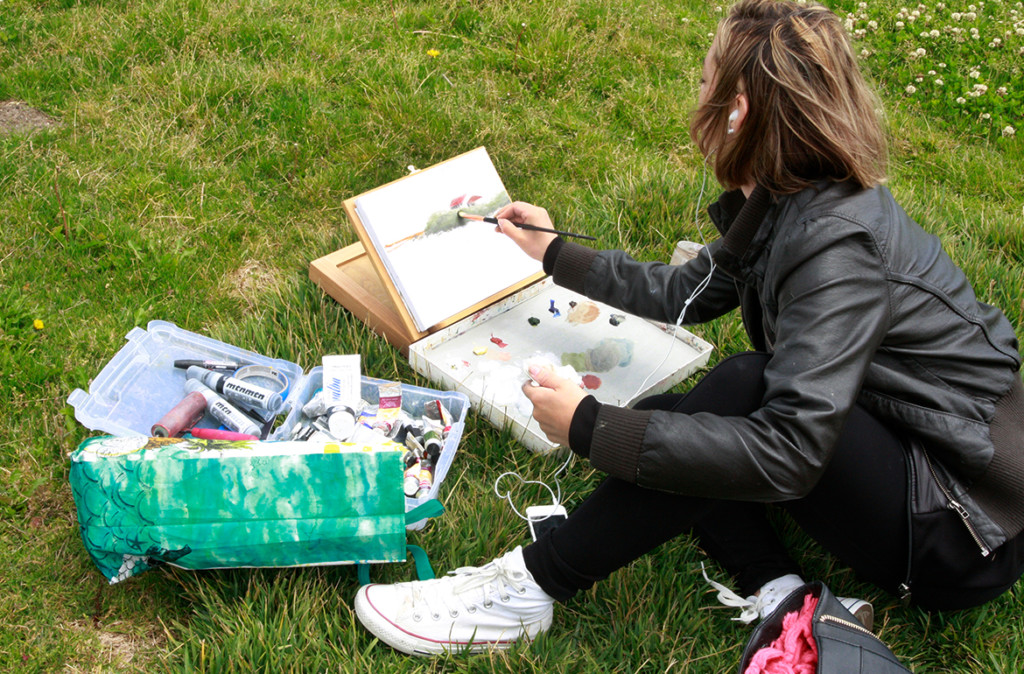 When you're thinking about taking the easy way out on a project:
"Never forget to work hard. It took me time to understand that victory has no shortcut." – Liss Skariah
When your instructors are giving you a lot of high-level material to digest and you immediately start wondering if pursuing a career in art is what you should be doing with your life:
"The teaching is all there and if your dedication is too, then you're going to do fine!" -Myckle Debe
When things get a little overwhelming and you need a subtle reminder that you're getting real-world experience:
"The Academy was hands-on education that enabled me to see from the ground floor what it was like to run a business and the work it takes to get it done right." – Benjamin Barnett
When you think you deserve to get an A in class just for showing up every day:
"It's a really good school. You have to be dedicated to do well and get good marks. It's not easy (as everything shouldn't be that easy). It's challenging and you have to put in the work." – Camille Carnes
When your friends at other schools are always out partying and you're spending hours in the lab honing your craft instead:
"Adopt a 'Study hard now, have fun later' attitude and you'll be successful." -Abigail Munoz