Music Production School Inspo: Top Upcoming US Music Festivals
Coachella may be over, but music festival season most definitely isn't. If you're thinking about getting or switching to a music production degree, witnessing firsthand how these huge gatherings are set up and play out just might give you the extra push you need to sign up.
Below is a quick roundup of some of the big music festivals happening throughout the country that you might want to pack and head out for. Consider this as some sort of extracurricular learning. Besides, it's always a good time at music festivals, so why not, right?
Outside Lands
Outside Lands takes place in San Francisco from August 9 to 11, and brings together a wide range of genres and artists, including Paul Simon, 21 Pilots, and Lil Wayne. This all-inclusive festival invites music fans from every walk of life to experience live music in a new way. This celebration of everything good in the Bay Area also includes gourmet food, delectable wine, and world-class art in the heart of the Golden Gate Park.
Lollapalooza
Ariana Grande, The Strokes, and The Chainsmokers are just a few of the headliners at Lollapalooza in Chicago this year. There's a reason why this annual festival, first held in 1991, has endured for so long. From August 1 to 4, music fans can experience the food, drinks, and culture of the Windy City as they rock out to old favorites and new hits alike.
Bottlerock Napa
Napa Valley may be known for its sophisticated wine, but that understated elegance is about to be turned upside down from May 24 to 26 with BottleRock Napa Valley. Headliners include Imagine Dragons, Neil Young, and Mumford and Sons. Santana, OneRepublic, and Pharrell Williams will also be lighting up the stage on this star-packed weekend. This glamorous festival will also offer spa experiences, such as mini-facials and hair styling, to keep you looking your best during the fest.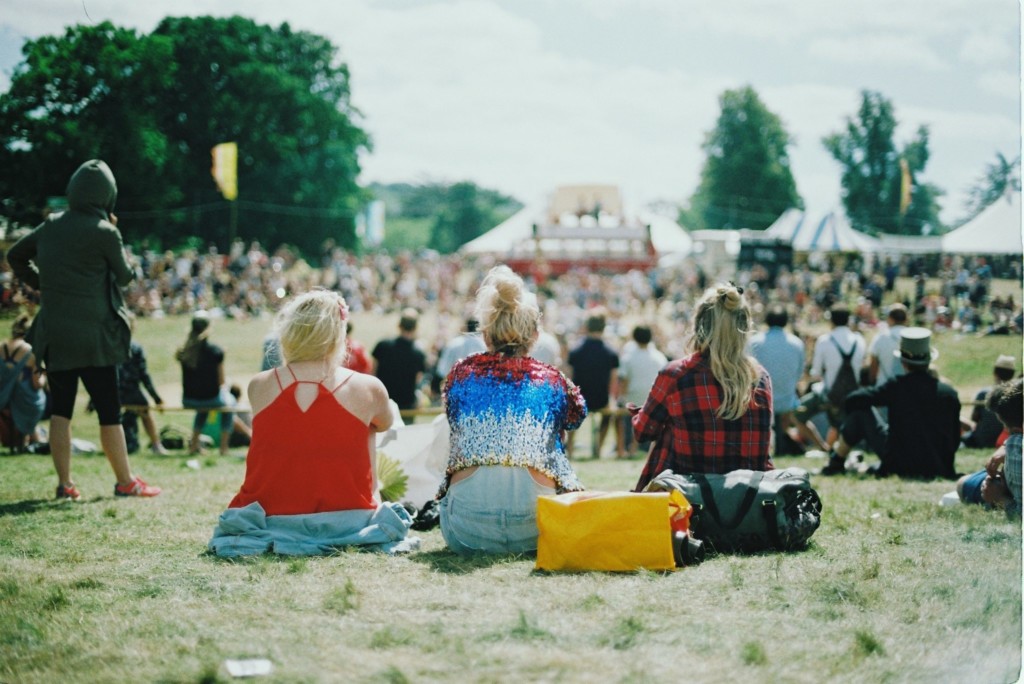 Firefly
Firefly Festival, happening in Dover, Delaware this June 20 to 23, includes appearances from Panic! At the Disco, Death Cab for Cutie, Post Malone, and Travis Scott. Attendees can discover their new favorite band in between seeing their favorite stars. The mix of raw and (relatively) undiscovered talent alongside their better-known counterparts gives new artists the chance to really shine.
Roots Picnic
Roots Picnic in Philadelphia features The Roots performing Things Fall Apart in honor of the album's 20th anniversary. This album's power and message can still be felt just as profoundly today as it was when it debuted in 1999. But they're not the only ones taking center stage on June 1. Concert-goers will also be treated to the sounds of H.E.R., Lil Baby, City Girls, and 21 Savage.
Rolling Loud
Taking place in several locations this year, Rolling Loud features performances from Migo, Cardi B, and Kid Cudi, and promises to be truly uncensored. This festival is known for its daring events, like when Lil Uzi Vert felt compelled to jump 20 feet into a screaming crowd. From food trucks to shopping, attendees will be treated to the local Miami flavors at every turn. The Bay Area leg of this festival happens on September 28 to 29. If you can't go then, you can catch the one in Miami this May, or the Los Angeles one in December.
There are so many reasons to attend a music festival regardless if you're thinking of going to a music production school like what's offered at Academy of Art. Not only do you get to see the headliners, but you may very well see one of the best performances from the next big up-and-comer.
Plus, you get to see just how it can be to have an inside track to the industry. The professionals who produce these festivals are the reason why the fans get an experience they'll remember for the rest of their lives. As for those of you looking forward to a career in music production, seeing these artists perform live in one venue is truly a great opportunity for you to get inspired by their creativity.