Your Best Shot: 5 Tips to Photographing Your Art for Success
Right now, students at Academy of Art University are busily finishing up classwork and prepping for exams as the Fall 2017 semester comes to a close.
Creating a final project is often part of the end-of-semester wrap-up.
Here's the deal, though: Too often, students pour their hearts and souls into final projects, but fail to photograph them well.
Why does this matter? If it's a good project, you're going to want to capture an image of it for your portfolio. A portfolio should represent your best work. You wouldn't want the wrong lighting or camera settings to distort your artwork and potentially cost you a job opportunity.
Today, JEM (Jewelry and Metal Arts) Club helped Academy students make sure they don't fall victim to this mistake.
The students hosted a free seminar featuring guest lecturer Eric Butler, an Academy photography instructor with a strong background in industrial lighting.
Butler acknowledged the difficulties students face when having to photograph their artwork.
"It's very challenging to photograph because your work has many different facets, shines, textures, and surfaces," Butler said.
However, there are simple tasks you can do to make the process easier.
Cheap and Simple Hacks to Photograph Art Like a Pro
The best part? Butler says you don't need to buy a $5,000 camera to take a good picture. You also don't need to buy professional-grade lighting equipment. Here are 5 helpful tips from the pros at the Academy to help you take your best shot:
1. Use a background that is free of distractions. Black or white is ideal to showcase most art.
2. Remove the frame (if there is any) before the picture is taken.
3. Use a camera where you can adjust the white balance. This will make sure the camera is picking up on the right shade of white and that the colors reflected are an accurate representation of your work.
4. Test out both "hard" and "soft" light. Your local hardware store most likely sells plant lights that will do the trick. Don't want to leave your apartment? You can order these for $7.99 each on Amazon!
5. To use fill or not to use fill? Test out photos both with and without it. A cheap way to photograph with fill is to buy a simple foam board. Academy of Art University bonus: You can buy these at Blick and receive a student discount!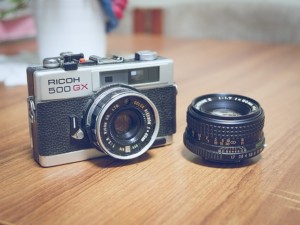 At the Academy, we can help you achieve your creative goals, whether you want to take classes online or in-person. You are formally invited to join our creative community.