Senior Dog Nemo Gets Second Chance with Academy Student
As the old adage goes, "Age is just a number."
Luckily for Nemo, a 10-year-old interesting-looking dog, Chengyao Tang agrees.
Tang, a motion picture television (MPT) graduate student in her second year at Academy of Art University, adopted Nemo after falling in love with him while shooting video for a class project at Muttville in San Francisco.
Muttville is a senior dog rescue that believes it is never too late for a new beginning. It's also proud to partner with a number of schools at the Academy, and regularly features student work on its social media channels (hint: current Facebook header video).
Academy students from the MPT and COM departments have returned the favor by creating promotional videos for the rescue.
And Muttville is where Tang met Nemo.
"He has heart problems, no teeth, and expensive medical costs," Tang noted. "But I fell in love with him."
Preparing for a Pup
As an international student from China, it's actually not easy to adopt a pet. However, Muttville worked tirelessly alongside the SPCA to make it possible for Chengyao to provide Nemo with a loving home.
"I've had dogs in China, but I knew it was going to be a learning process for me," Chengyao admitted.
She knew caring for an elderly pooch would present different challenges.
"The first day I got him, he wouldn't drink water but would just eat a lot of chicken," she jokingly said.
His medical costs and appointments are plentiful, but the love she receives from Nemo in return is priceless.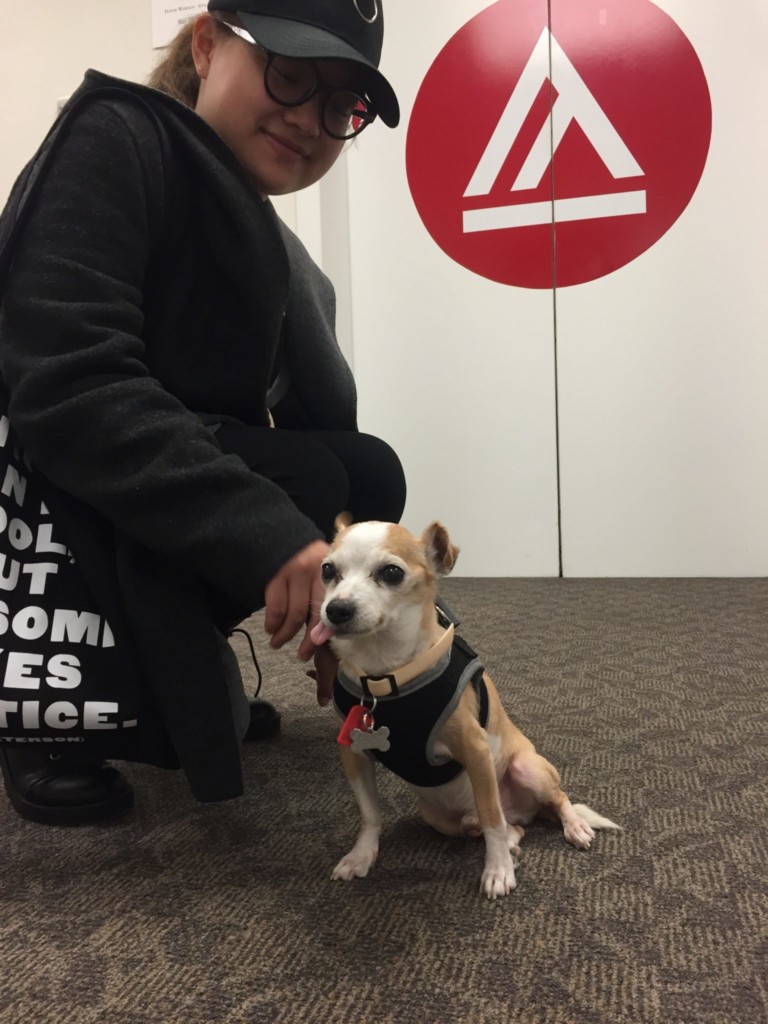 Life After the Shelter
Chengyao's teachers know about Nemo's story and think it's awesome that she ended up adopting after going to Muttville with her class to shoot a video for the rescue. She is working alongside Academy staff members to even bring him into class.
"He's so quiet," she said. "Socializing him would really brighten up his day, as well as my classmates," she smiled and said.
For her, adopting Nemo also serves as inspiration for Chengyao to work hard in school.
"The important thing is to get a good job after graduation. I want to give him a good life," she said.