Traditional Animation with Cuphead Lead Animator Hanna Abi-Hanna
Date: Sat, Apr 6 | 10:30am–12:30pm
Cost: $65 non-members | $55 members
Note: This workshop is for students ages 13 & up
Location: Walt Disney Family Museum
Characters in the cartoons of the 1930s featured a distinctive aesthetic, often with pie-cut eyes and rubber hose limbs. Several of Walt Disney's early projects played with the whimsical nature of the era's animation style, showcased in short films such as those starring Mickey Mouse and those in the Silly Symphonies series (1929–39). When creating the game Cuphead (2017), Studio MDHR drew inspiration from these 1930s Disney cartoons as well as Fleischer Studios creations, which not only harnessed the iconic style but also pushed its limits. In Gallery 3, see examples of Disney shorts and then come learn about the stylistic quirks of animation from this era in our unique workshop taught by Studio MDHR and Cuphead lead animator, Hanna Abi-Hanna, to create your own 1930s-style hand-drawn looping animation.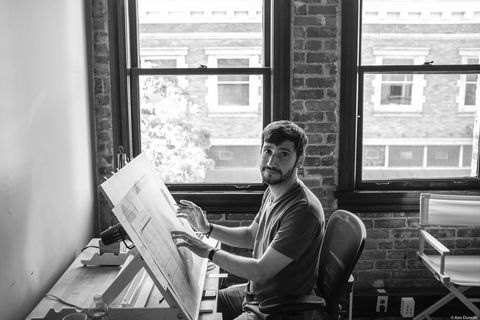 Hanna Abi-Hanna is an Annie Award-winning character animator based in Oakland, California. Originally from Lebanon, he moved to San Francisco in 2004 to pursue an MFA in traditional animation from the Academy of Art University, and has since worked independently with clients across film, television, and video games.
He has contributed his work to a variety of animation studios including Titmouse, Duncan Studio, Disney, and Ghostbot. In 2014, he joined the team at Studio MDHR as a Lead Animator on the 1930s-inspired video game, Cuphead. Most recently, he worked on the hand-drawn animated sequences in Disney's Mary Poppins Returns (2018). He is currently back with Studio MDHR working on additional content for Cuphead and other studio projects.