A Warm Welcome to Welcome Week
There's definitely something refreshing about the start of something new.
For us here at Academy of Art University, one of our favorite "new" things to do is welcome new students to our campus.
We know we say it a lot, but we truly are glad you've decided to pursue your art education at the Academy.
Whether you're coming to San Francisco from other Bay Area cities, out-of-state, or overseas—or if you're one of our amazing online students—we want to make sure your transition into Spring semester is as smooth as possible.
So we're here to help provide some information that'll help you prepare for Welcome Week, a week of activities and events that runs Sunday, January 28, through Sunday, February 4, 2018.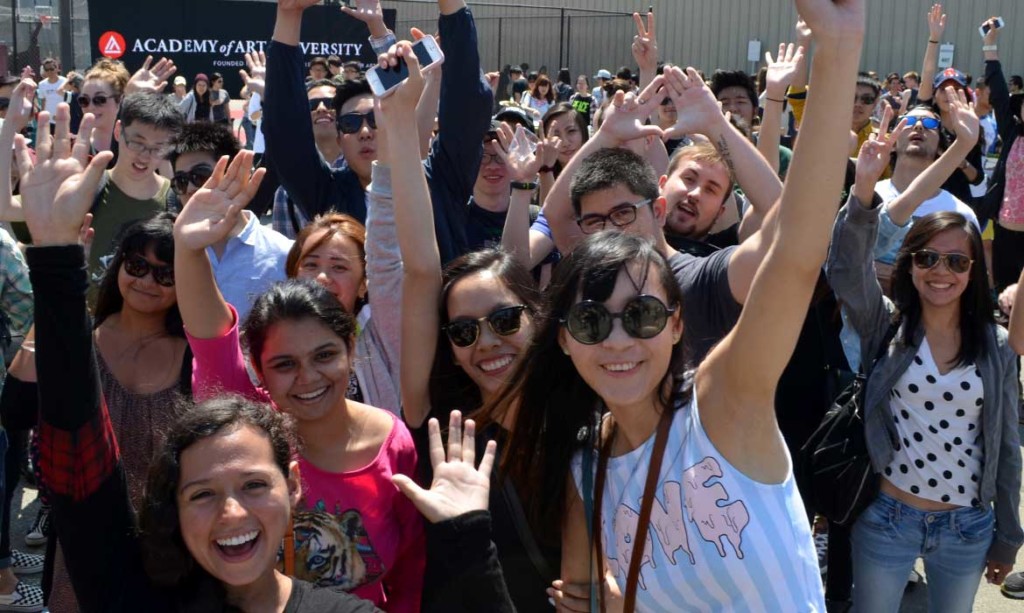 "The Week Before" Checklist:
Complete your Checklist for a Successful First Semester. It'll help you get organized for the weeks ahead
Read up on your department directors. It'll give you a good intro to your department
You'll need a student ID card to access Academy facilities. Why not get ahead of the line? If you're in the area, stop by 79 New Montgomery Street between Tuesday, January 23 and Thursday, February 15 from 9:00 a.m. to 5:00 p.m. daily
For all the fun activities and events we have planned, check out the Welcome Week Schedule (coming soon to the Academy website)
Get to Know Your Campus
Tap into Your Academic Resources