Other Factors About Campus Life to Consider When Choosing a College
If you're thinking about going to college, you probably have a mental list of amenities and attractions that you'd like your school to have. However, focusing too much on these can cause you to overlook other important aspects of campus life. Here are three more areas to consider when finding the right school for you.
Pros and Cons of the Community
The community in which a school is located can make a huge impact on a student's quality of life. Assess the advantages and drawbacks of living in an area to determine whether the school can address your needs and preferences. Attending open houses is a great way to not only know more about the school and its campus, but also its surrounding environment.
Housing Availability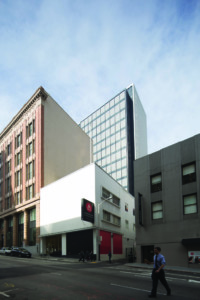 Campus dorms are great options for students who want both the convenience of campus access and cheaper cost of living. It's totally up to you, however, if you would rather live in an off-campus apartment to enjoy a bit more independence and privacy.
Transportation
Having access to a variety of public transportation networks is always a big plus. They make going around the city a lot easier, and it saves you from having to spend on other needs of a car owner, such as gas, parking, and car insurance. There are benefits to driving your own car too, though, such as having immediate access to transportation whenever you need one.
Internship and Employment Opportunities
Besides looking good on résumés, internships provide real-world experience along with valuable industry contacts and references. If you study in a region where your industry of choice is concentrated, you may find more local internship opportunities.
You may also be able to take part-time internships while school is in session. Some even end up being absorbed by the company they interned for as a regular employee. Check out the local job market in and around the campus to have an idea of possible options.
Is Online Education for You?
Perhaps you're unable to study on campus, but you aren't sure what to make of online education. A few factors to look into include:
Online Courses
Allow students to tailor their courses to their schedules and maintain their work-life balance while pursuing their education. If you work odd hours or graveyard shifts, online classes may be more convenient for you.
Online Learning Platform
Not all online classes are taught the same way with the same methods. Certain learning platforms, course modules, and curricula are more current and user-friendly than others. Exploring the options may illuminate the differences between schools and help you figure out which one is best for you.
Hybrid Learning
At some schools, students can take both on-site and online classes. Even if you're planning on attending classes on campus, combining traditional classroom learning with online coursework may make your schedule easier to manage.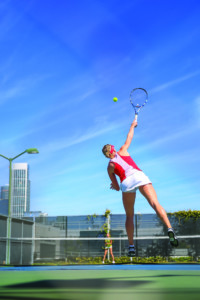 Students may also discover that online courses work better for their individual situations.
No two students share the same needs, so it's best to make sure that a school provides plenty of support and resources for its online students. You never know when you might require help.
Athletics Opportunities
Last but not least, if you're a student-athlete looking to pursue further education while also still performing, it would be great to find an institution that has a good support system. Being scouted to play in the collegiate level for a school like Academy of Art should be motivation enough for you to improve your skills.
Also, keep in mind that you don't have to be a high school football or basketball star to earn a college sports scholarship. Funding is available at many schools for those participating in sports, including golf, soccer, tennis, and track.