A Closer Look at the Professional Landscape of Landscape Architecture
Learn how to decode landscape architecture. Have your fill of these interesting facts about the career.
Although people have appreciated the beautiful work of landscape architects for centuries, they may have little understanding of what it takes to prepare for a landscape design career. It goes far beyond creating gardens and caring for lawns to include the study of architecture, botany, civil engineering, and horticulture. Online landscape architecture school provides important instruction in design theory and practical application to prepare for work in this field.
The Origins of Landscape Architecture
Landscape refers to the distinguishing characteristics of a specific region. The term landscape architecture first appeared in an 1828 book by Gilbert Laing Meason, titled Landscape Architecture of the Great Plains of Italy. Historians credit Lancelot "Capability" Brown, born in 1716, and Frederick Law Olmstead, born in 1822, as the earliest pioneers in the field.
The term landscape architecture became mainstream in the late 19th century when practitioner John Claudius Loudon began using to describe what he did for a living. Today, landscape architecture is a popular and well-paying career in the United States and other developed nations around the world. Australia, for example, is known to employ more people in the landscape design field than any other country.
Industry Trends and Development throughout History
In centuries past, only the wealthiest people could afford to hire a landscape architecture. Today, it has evolved to become more accessible to everyone, and most homeowners have some type of landscaping on their property today. Landscape design ranges from a few manicured trees to elaborate water feature systems and more.
The 1920s saw a focus on nature and how landscaping could help draw out more of its greenery. Since the front yards of homeowners were public space, landscape architectures focused most of their energy on walkways and driveways with perennials, annuals, and shrubs. Backyard design was less common because people used it more as a service area. Professional landscaping became less of a priority in the depression-era 1930s. In the 1940s, President Franklin Roosevelt encouraged Americans to grow their own gardens in response to food shortages in World War II. Homeowners soon coined them victory gardens and saw it as their patriotic duty to maintain them.
The post-war 1950s saw a boom in landscape design as families started spending more time outdoors together. This was also when the backyard barbeque became popular. A professionally landscaped yard became a symbol of hope and prosperity. After that, newly developed equipment revolutionized the industry in the 1970s, and the growth of personal computers in the 1980s forever changed the way landscape architectures created designs. Today, the industry employs over one million people and takes in annual revenue of $93 billion dollars.
Landscape Architecture as a Profession
Landscape architects engage in a variety of projects to improve the aesthetics and functionality of outdoor spaces. Examples of specific positions within this career include:
Forestry
Forests provide numerous aesthetic, biological, economic, and recreational benefits to the residents and visitors of a region. The role of a forester is to balance these priorities by applying the concept of silviculture, the term used to describe scientific application of caring for a forest ecosystem.
Green town
This term is a designation given to communities that have publicly expressed commitment to sustainability. Landscape architects assist in urban areas around the world to help reduce environmental impact and increase responsible use of open spaces. Communities rely on landscape architectures to preserve the unique character of the area while also caring for the natural environment.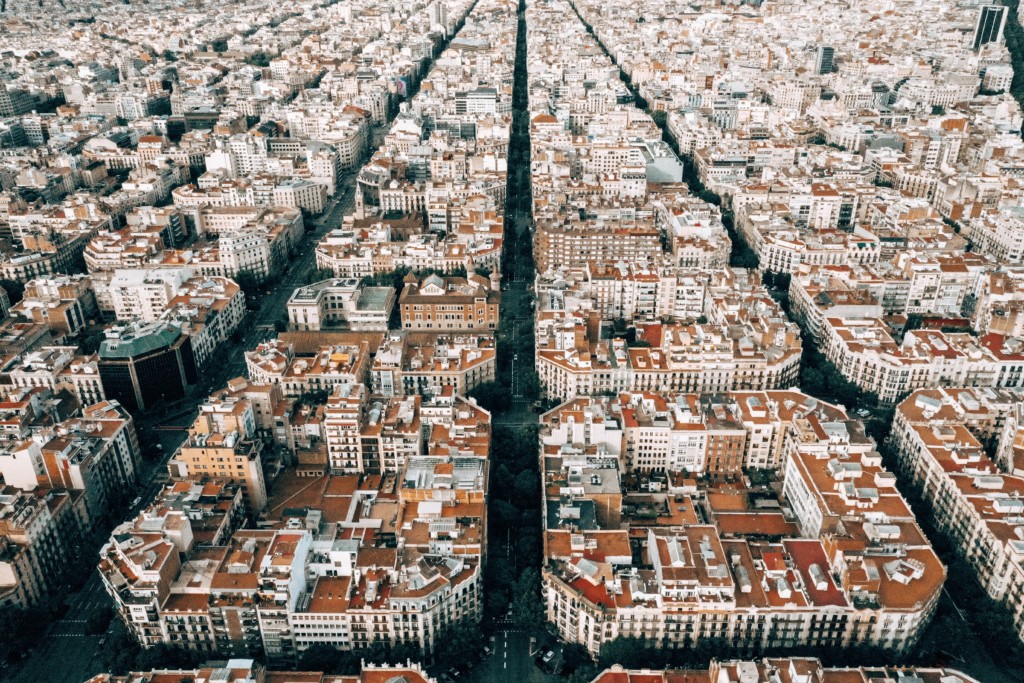 Public parks and recreation
Public parks serve as the central gathering place in many communities. Landscape architects plan and maintain these parks by grooming trails, planting and maintaining trees and flowers, caring for the lawn, managing clean-up efforts, water reclamation, and more.
Urban design
Landscape architects involved in urban design assist with the appearance and function of cities, suburbs, and towns. This is a demanding career that requires the landscape architecture to have working knowledge of planning and development, economics, engineering, finance, and law. They must work with city government and follow local ordinances when planning and implementing new projects.
These are just four of the dozens of careers you can prepare for with a degree in landscape architecture. The industry is definitely a lot more complex in scope and variety, and is much more relevant in today's modern society. These basic enumeration, however, shows just how integral the profession is in designing and maintaining cities and landscapes.
Don't forget to sign up for the Decoding the Landscape free online workshop on July 21, 2020 at 7:00PM to find out more about landscape architecture as a professional industry.
---
Academy of Art University offers AA, BFA, MA, and MFA landscape architecture degree programs. Start your journey towards a challenging and creative career by requesting more information about our online landscape architecture program. From learning theory in Classical Aesthetics and the Renaissance to practical application gained in Professional Practice for Landscape Architecture, you will graduate from our degree programs with the in-demand skills employers need.
Applications for the fall semester, to be offered online, is now underway, so send in yours ASAP.
---
Hero image student work "India Basin" by Ivy Rong Sui, MA Landscape Architecture