*UPDATE* Academy of Art E-Sports Team Competes in Overwatch Varsity Invitational
Missed out on the ART U E-Sports team's first round of matches last weekend? No worries, we've got the updates right here, the schedule for the next one, and where you can watch it!
*UPDATE*
It was an eventful first match-up weekend for our e-sports players last October 5th. While we unfortunately lost the first match, we did make a good recovery in the second, and took home a win.
This leads us to the second weekend of matches for the tournament.
October 5, Saturday,
Match 1: Academy of Artvs. University of Texas – Dallas
Score: 0 – 2 (UTD Wins)
Match 2: Academy of Art vs. Grand View University
Score: 2 – 0 (ArtU Wins)
Moving on to the next round of match-ups, our team will be going against Boise State and University of Utah. You can support our gamers by watching the livestream from Academy of Art University's E-Sports studio, located in room 707 at 180 New Montgomery.
Check out the schedule of matches for this weekend below:
October 12, Saturday
Match 1: Boise State University
Broncos
1pm
Match 2: University of Utah
Utah Utes
3pm
---
Academy of Art University is now accepting applications for the next school year. Request information from our admissions representatives if you want to know more about our programs offered.
---
Originally published October 3, 2019
Send some support your fellow Urban Knights as they compete this weekend for their first match in the Overwatch Varsity Invitational!
Yep, it's not just in Division II of NCAA that we send Academy representatives to. We definitely want a piece of that E-sports pie, so we couldn't be more thrilled to be selected by Tespa as one of the 16 universities in the world to make it to this competition.
Tournament Mechanics
It's going to be quite the journey for our gamers. All 16 teams will be assigned to region (there are two), based on the institution's geographic location. The tournament will follow a round robin format, where the top four teams from each region will advance to the playoffs.
The bottom four teams will still have a chance to get into the Playoffs, though, as long as the3y win in the Play-in tournament.
Academy of Art plays the first match on October 5 at 1:00PM.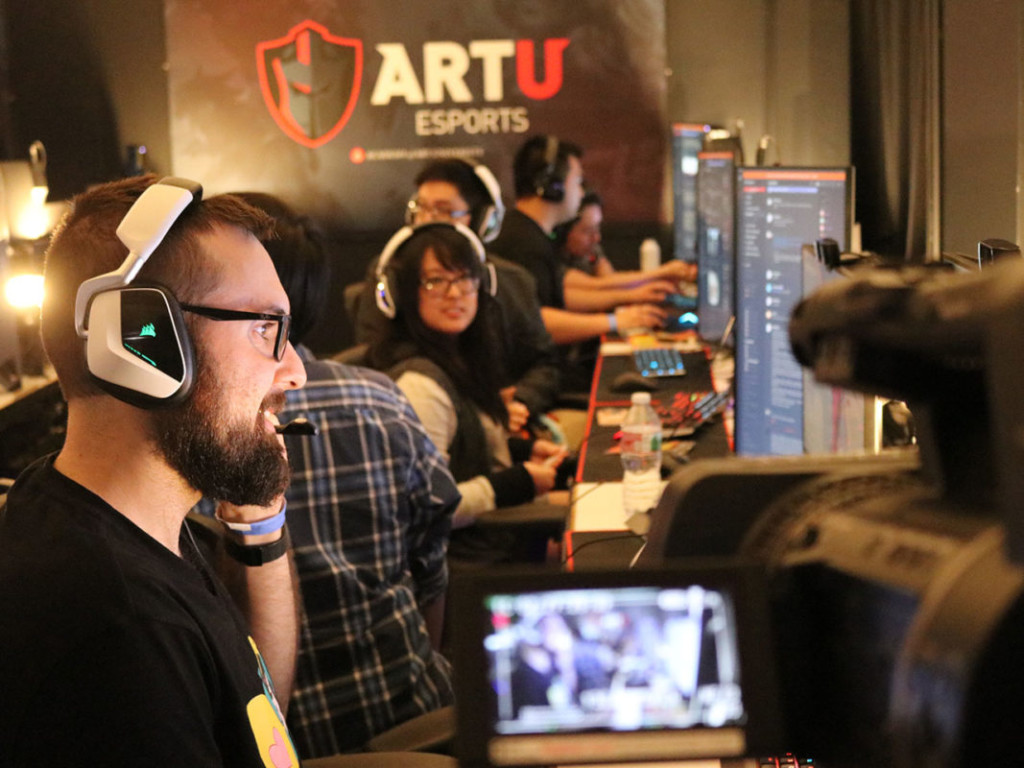 Here's the rest of the Overwatch Varsity Invitational schedule for those interested:
Opponent 1: October 5 – @1pm
University of Texas – Dallas
UT Dallas Comets

Opponent 2: October 5 – @3pm
Grand View University
Grand View Vikings

Opponent 3: October 12 – @1pm
Boise State University
Broncos

Opponent 4: October 12 – @3pm
University of Utah
Utah Utes

Opponent 5: October 19 – @1pm
University of California – Irvine
UCI Esports

Opponent 6: October 19 – @3pm
University of North Texas
UNT Esports

Opponent 7: October 26 – @1pm
University of California – Berkeley
Golden Bears